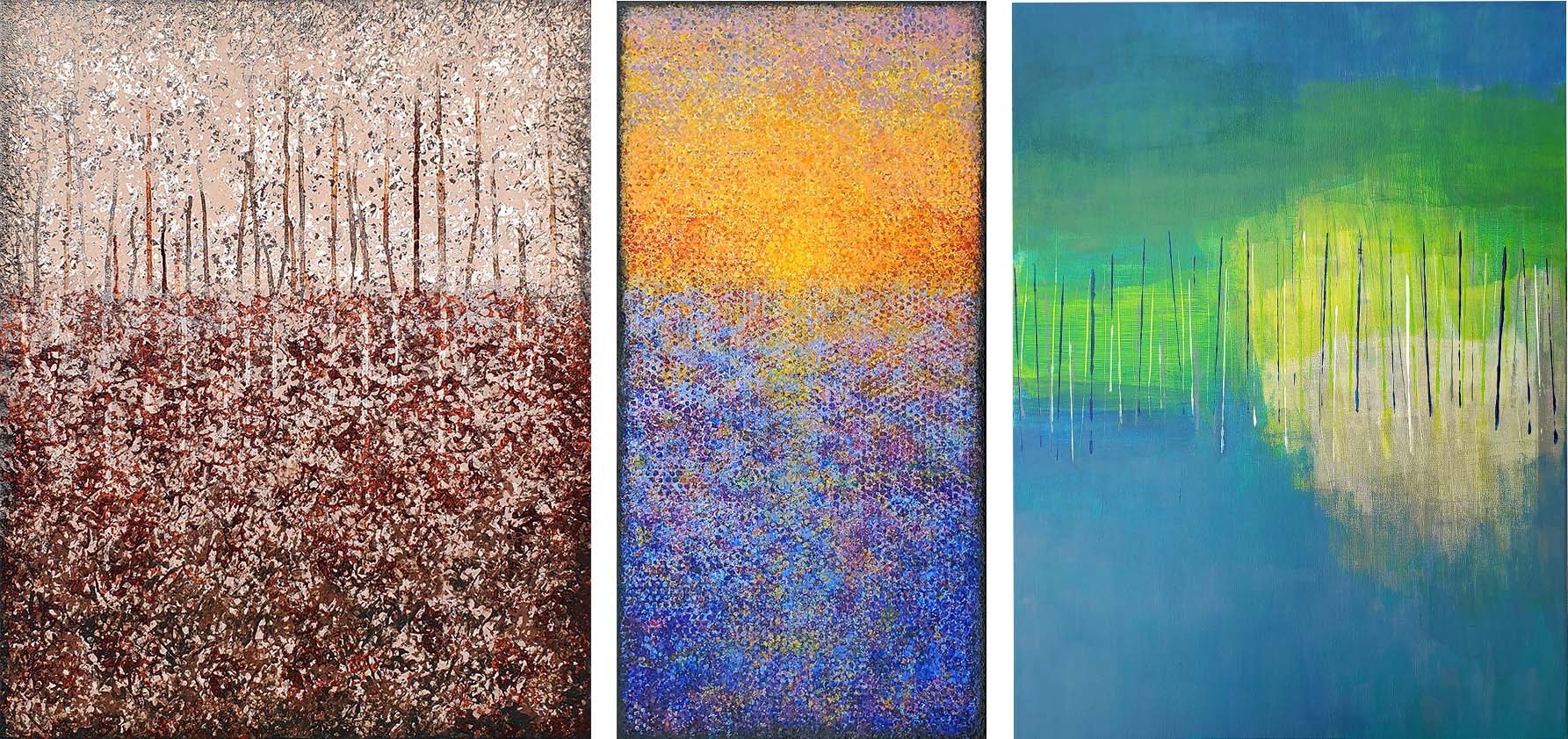 For a painting class at Fleisher Art Memorial in Philadelphia, a student came in one day with a piece of broccoli to use in place of a traditional artist's brush. "We were pushed in that course to explore outside the conventions of painting, including the tools we would use," says Colleen Brand '01, who was a student in that class and present that day. She too would experiment with different implements, and that experience served as the jumping off point for Brand's work, which is on display in her solo exhibit Beyond the Brush at the H. Paty Eiffe Gallery in the HUB through November 7, 2021.
Brand graduated from Moravian 20 years ago with a BA in graphic design. "I look back with fond memories of the connections that I made and the education that I received," says Brand. "While in college, I was taught how to create traditional oil paintings, and I learned the depths of color theory. This foundation of my learning still underlies all that I create today."
With her foundation in graphic design, Brand works full-time as a user experience designer for a financial tech company, and she continues to immerse herself in painting. After graduating from Moravian, Brand continued to study at Fleisher Art Memorial. She has shown her work professionally in group and solo shows.
"The paintings in Beyond the Brush were created without a paint brush," explains Brand. "I use acrylic paint and various mediums, choosing colors intentionally to add meaning. I use my tools—bamboo skewers, sponges, stencils, wooden toys, clay texture rollers, paper towels, palette knives, and pouring paint from different sized cups—in a relentless, repetitive way where the process becomes part of the painting. I enjoy adding and removing layers of paint, adding texture, and manipulating the surface of the canvas until I create an inviting, surprising new world for the viewer to enter.
"Inspired by energy and colors found in nature, my work focuses on textured, abstract compositions, inviting you into a world of color and texture."