Steel Athletics Complex Gets Wi-Fi Upgrade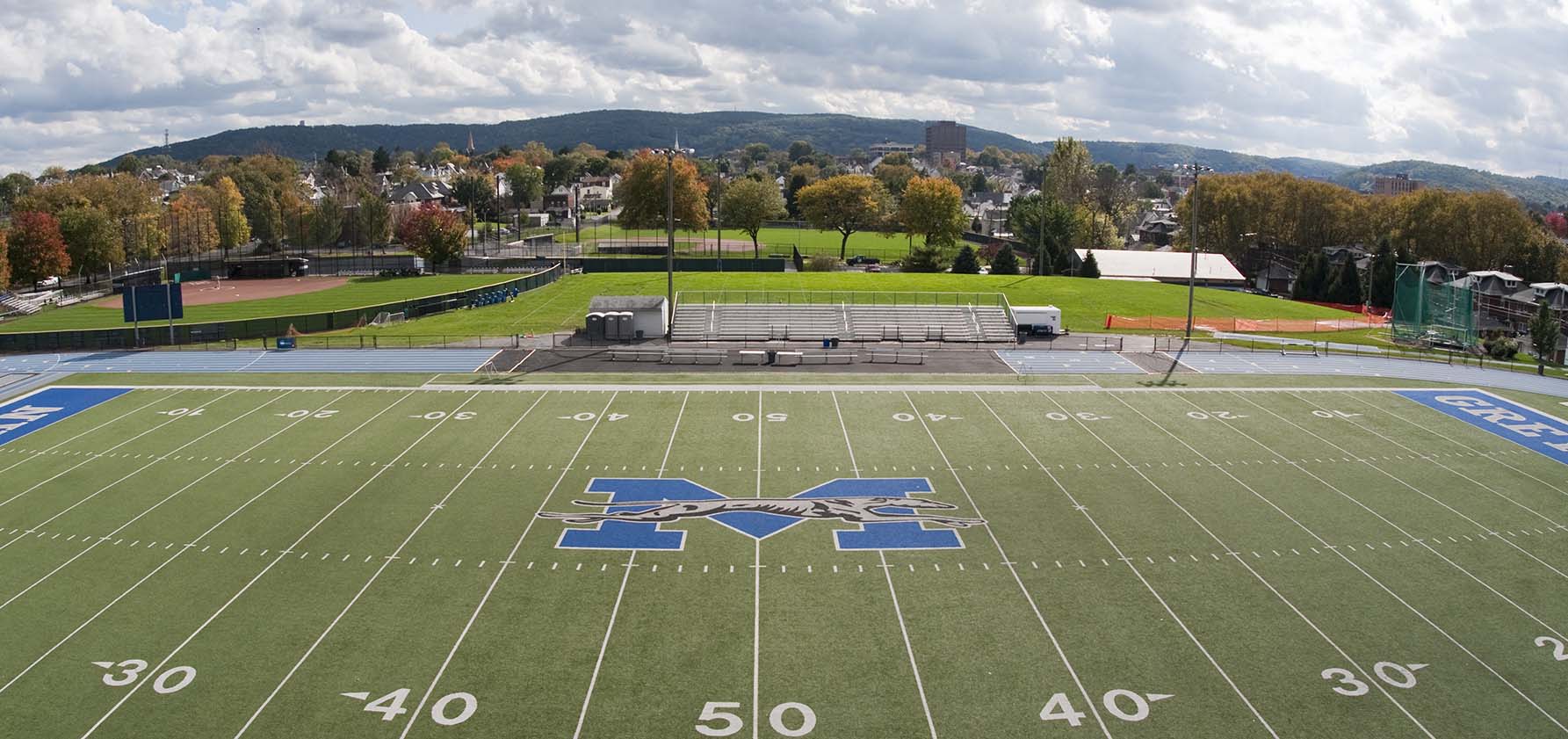 If you're going to film and stream all the sporting events that take place at the Steel Athletics Complex, you're going to need a good internet connection. Up until spring of this year, however, the person responsible for that hefty task, Director of Athletic Communication Mark Fleming, would roll out 700 yards of military-grade fiber optics on a spool across the fields of the complex so he could plug in all of his equipment.
"He had to basically set up his own private network every time he needed to stream a game, which was all the time," says David Brandes, Moravian University's Chief Information Officer.
When the COVID-19 pandemic hit last year, everyone realized that setup wasn't going to be viable anymore, because all athletic games might need to be streamed since there would be no fans allowed at the events.
Now, thanks to the combined efforts of Brandes, Vice President for Development and Alumni Engagement Jill Anderson, IT project manager Colleen Marsh, and head of network engineering Mandy Stauffer, the Steel Athletics Complex received a major wireless upgrade that ensures the entire Moravian campus is connected.
Coaches and their staff can now use the new technology on the field to aid their efforts in assessment and training, and student athletes can use personal wearable devices to monitor athletic vitals, all while staying connected to the campus environment before, during, and after their activities. Additionally, guests can watch university sporting events in real time from any location.
Up until last year, the university never had the time, urgent need, or funding to upgrade the complex's connectivity situation. When the pandemic hit, Brandes and Anderson reached out to the Blue & Grey Club, a fundraising organization that supports all varsity athletic programs.
"We pitched the deal to them, and they were able to donate about half the money for us to aggressively go into the Steel Field and lay out what we wanted to do," says Brandes.
"The funds that the Blue & Grey provided to help update the wireless capabilities at Steel Field will benefit student-athletes and their families for years to come," says former club president Joe Melchionna '10. "The Club was happy to be able to assist in this project."
The wireless upgrade was started just after Memorial Day, 2021, and is now ready for the fall athletics season.
"Especially now, the ability to live-stream events and connect virtually is essential for student-athlete and fan engagement," says Ericka Blair '14, current president of the Blue & Grey Club. "The Blue & Grey Club is proud to support this initiative, which will enhance the experience for the students as well as bring the Moravian community closer together, even while apart."