Wireless Access for Guests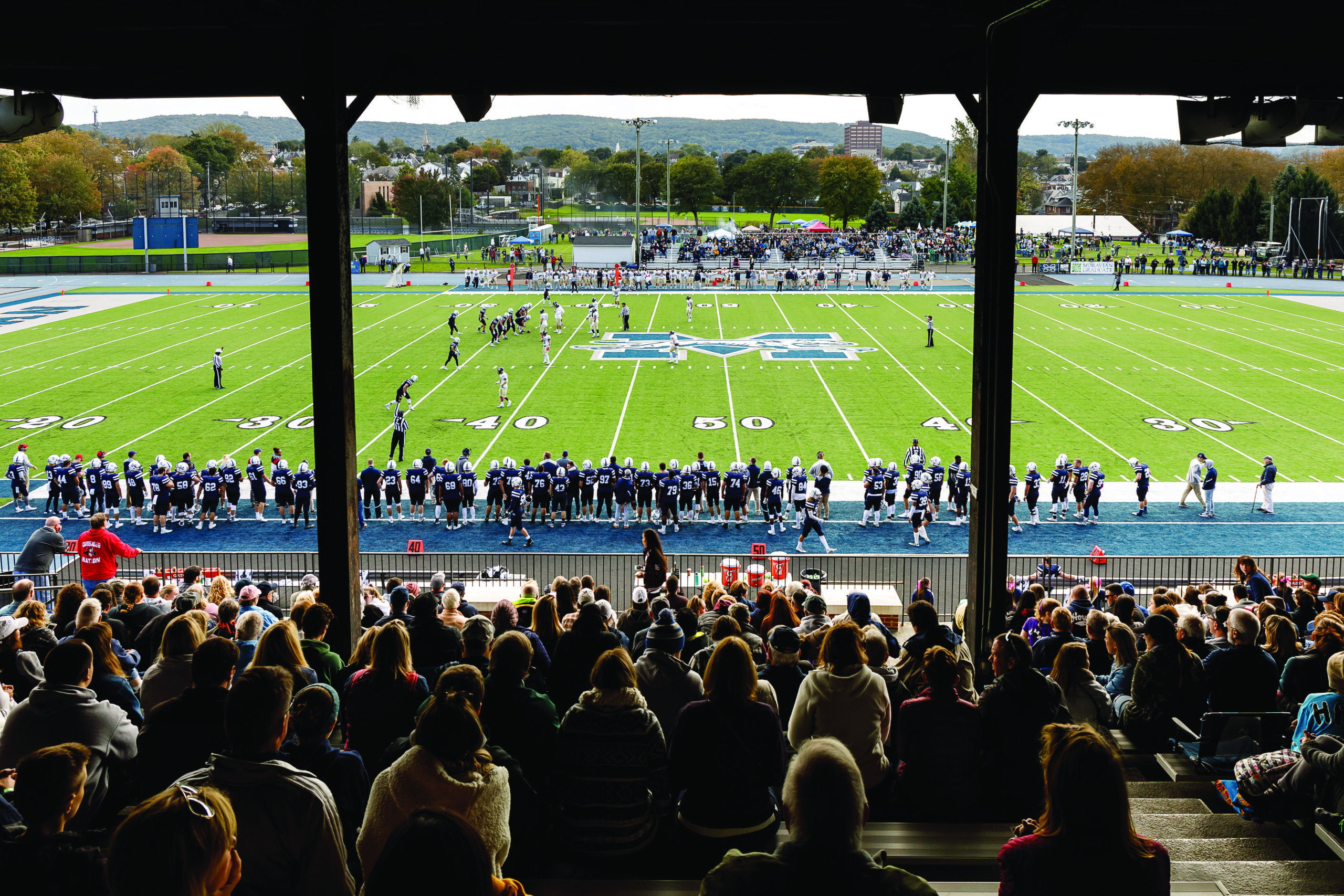 By Mandy Stauffer
Moravian IT strives to provide wireless access in all indoor and outdoor facilities across campus, and this summer, beginning just after Memorial Day, we are making a major enhancement to our network—Steel Field Athletics Complex is getting a wireless upgrade!
All guests (as well as our students, faculty, and staff) will have wireless access throughout the complex so you can stay connected while enjoying the athletics events and festivities. Students will particularly appreciate the ability to stay connected to campus resources before and after participating in athletic activities. We are grateful for the support of the Blue & Grey Club that benefits our student-athletes and the entire Moravian community.
The Steel Field Complex is a major hub for Moravian's athletics program, with the grandstand at Rocco Calvo Field and Timothy Breidegam Track having been built by Bethlehem Steel in the early 1900s for the company's club soccer team. The complex also includes the Blue and Grey Softball Field, the Hoffman Tennis Courts, Gillespie Baseball Field, practice field, and fieldhouse.
Watch from Anywhere!
Not only will wireless access be available throughout the complex, Athletics staff will no longer have to stream from a 300 foot extension cable, or over cellular wireless hotspots! Our Athletics staff will have additional points of access for streaming any game, on any field, so our guests can watch the event in real time from any location.
Blue & Grey Pavilion
We didn't stop there either—by the fall semester football season, guests of the Blue & Grey Pavilion will be able to enjoy the stream from inside the pavilion. The pavilion will be fitted with not one, but two 65" SunBrite 4K TVs and a full-range speaker system to listen to the live color commentary. Apple TV will allow for AirPlay capability to the TVs as well.
We are very excited to bring our technology to the next level at Steel Field. Fans will be able to enjoy all the services Moravian has to offer, at the field, in the pav, or on the couch!
Go Hounds!