Pacanowski '22 Honored by Department of Veterans Affairs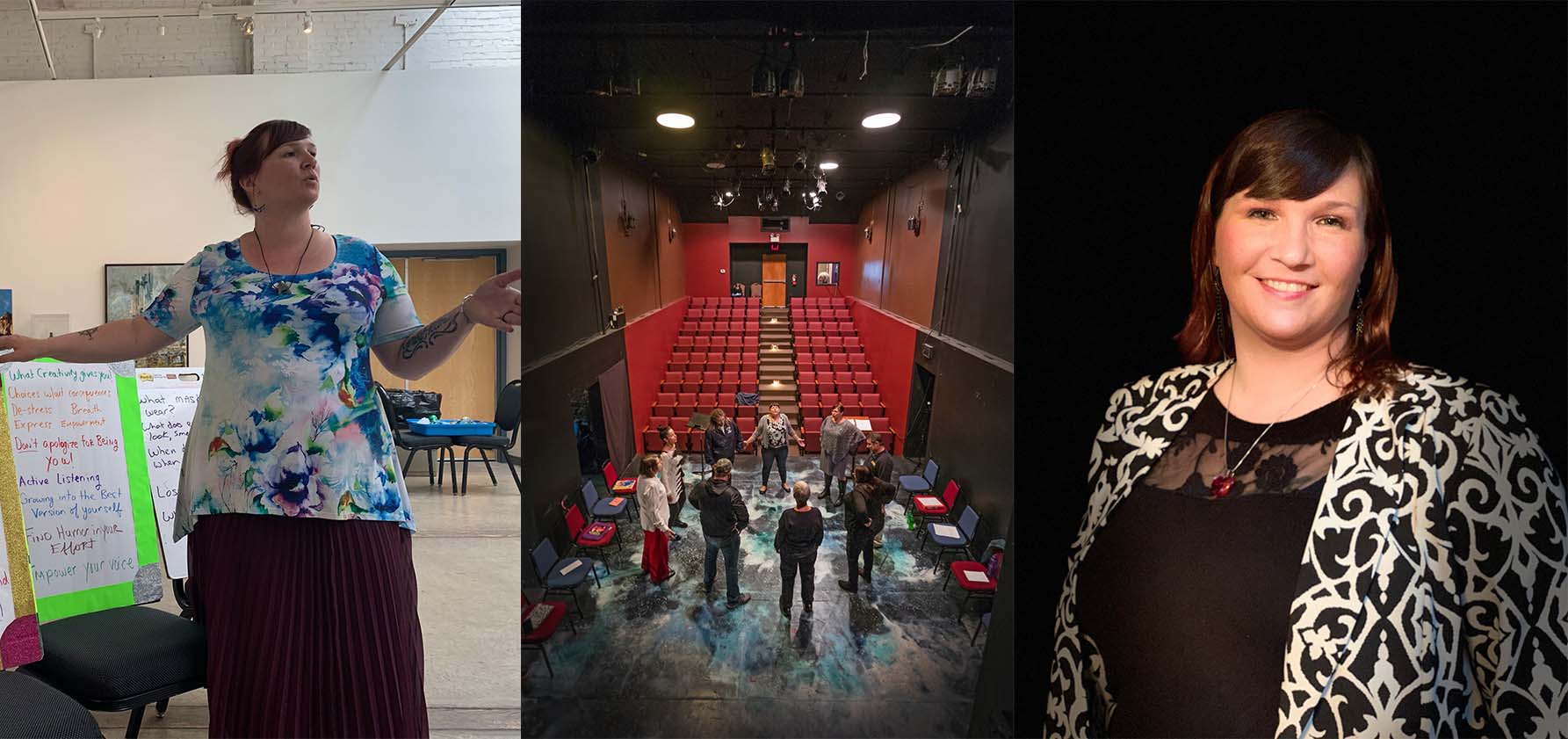 To serve in the military takes courage, honor, and selfless commitment. So, when a woman who has served 1, 5, 10, or 20 years in the armed services reintegrates into civilian life, she may find it difficult to identify who she is without the uniform.
Jennifer Pacanowski '22 knows this firsthand; she struggled to reintegrate after she worked as a combat medic in Iraq in 2004 providing medical support for convoys with the marines, air force, and army. She returned home and was no longer the same person who had gone to Iraq.
The military does an excellent job in training personnel to create uniformity in the ranks so that they will excel in military culture and perform to the highest level, but they do not retrain you for civilian life. "At the time I got out, even the local Allentown Veterans Administration Outpatient Clinic did not have a support group for women veterans," Pacanowski says.
So, she did something about it.
Pacanowski founded Women Veterans Empowered & Thriving, a reintegration program that uses writing and performance to help women engage in healthy ways with all of their experiences—to release negative experiences of guilt and shame, for example, and to lift up experiences that are positive. The program also facilitates skills to help women veterans thrive in daily life. For her hard work as founder of this program, Pacanowski has earned recognition as a trailblazer in the Department of Veterans Affairs Center for Women Veteran's 2021 Trailblazers: Women Veterans Leading the Way campaign. The Women Veterans Trailblazers initiative highlights contributions of women veterans and shares stories about how their military service led to their continued roles as advocates in the communities where they live and work.
"I founded the Women Veterans Empowered & Thriving program to give women veterans the support they earned and deserve," Pacanowski says.
"Women Veterans Empowered & Thriving more than helps women veterans, it creates a secure nonjudgmental space of kindness and compassion," Pacanowski says. "Through freewriting, community agreements, speaking their truth, and breathing exercises, women veterans feel supported and are better able to ascend to the best versions of themselves," she says.
Some of the specific ways the program empowers women is through workshops where they share resources and cultivate friendships, theatrical performances that recreate rituals of past warrior cultures to validate their experiences, and panel discussions and opportunities for public speaking.
As a result, these women are better able to thrive in their daily lives. "They feel a better connection to themselves and others, they form healthier relationships, and they no longer feel like an outsider in their own families," Pacanowski says.
With her background as a professional poet, speaker, performer, and playwright, Pacanowski's work with the Women Veterans Empowered & Thriving program is a perfect convergence of her skills. Her play, Dionysus in America, was featured at the Vortex theatre in Austin, Texas, and received great reviews from Broadway World. She has been featured by WFMZ, The New York Times, The Washington Post, Turner Classic Movies, The Chew, and Thriver Thursdays with Robin Roberts. She is currently working toward a Bachelor of Arts degree with a minor in theater at Moravian College and plans to go on to earn a Master of Fine Arts in Performance Creation.
In the meantime, because the Women Veterans Empowered & Thriving program has been such a success, Pacanowski is expanding it to provide workshops for all veterans—both men and women–as well as their family members and caretakers. Veterans are invited to join any time after leaving the military.
As she reflects on the trailblazer recognition, Pacanowski says that although she feels honored, she's even more excited about the additional exposure her program will receive. "By shining a light on Women Veterans Empowered & Thriving, more women veterans will gain access to skills that will improve their lives and help them better connect to themselves and fellow veterans and civilians."