Comenian Reporters Win Awards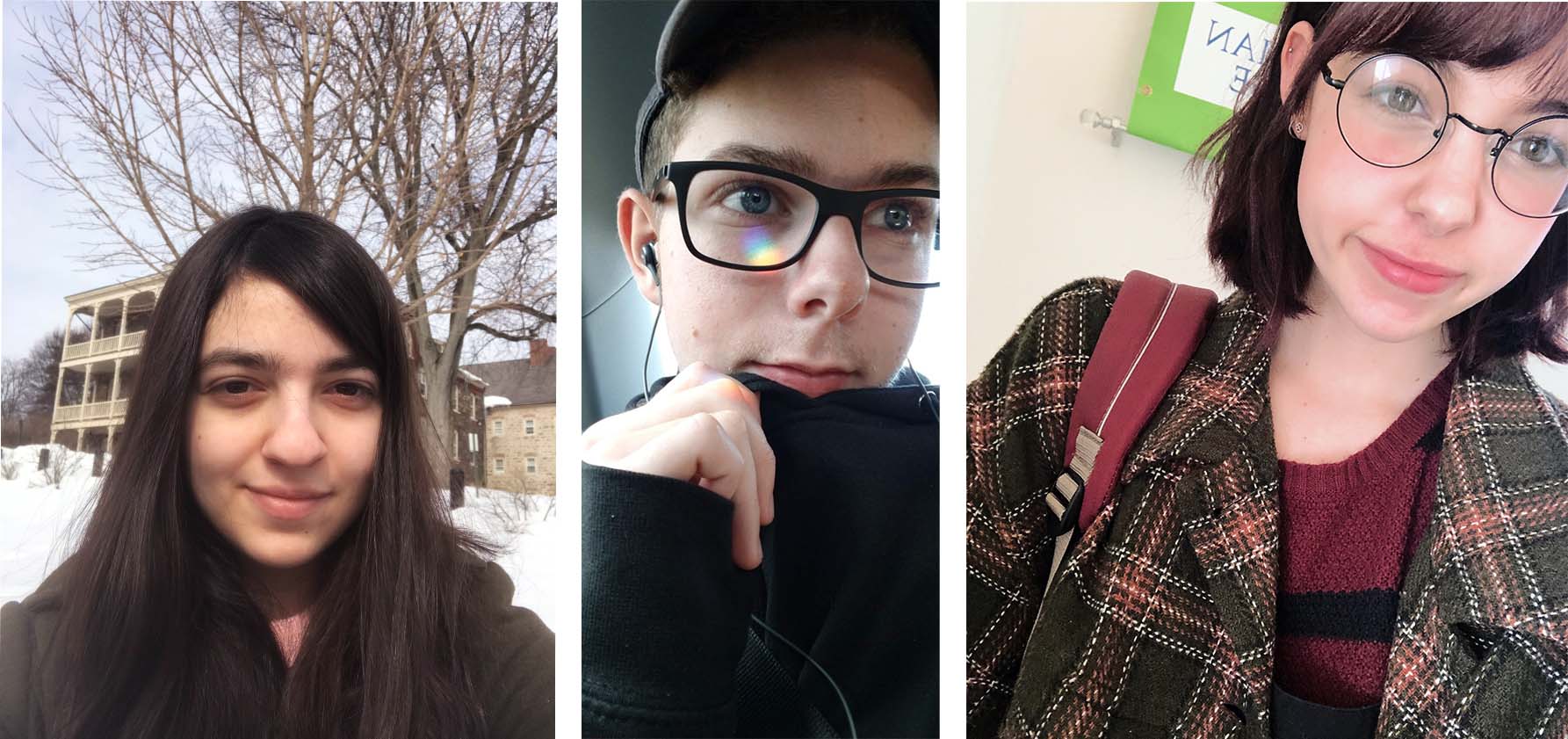 Three reporters for the Comenian, Moravian College's student-run newspaper, are recipients of Pennsylvania News Association 2021 Student Keystone Media Awards. (Pictured above from left to right: Anna Litofsky, Dominic Trabosci, and Samantha Riley.)
Anna Litofsky
Reporter Anna Litofsky '21 received a first-place award in the cartoon/graphic illustration category for her ongoing series "Behind the Mask," which depicts Anna's experiences living through the COVID-19 pandemic at home and on campus. Through her cartoon, she shows us how those experiences have helped her to see and appreciate the small joys around her and to understand what matters most.
Dominic Trabosci
Dominic Trabosci '22, author of the regular column "Dom Reviews," was awarded an honorable mention in the review category for his thorough and thoughtful examination of the Neighbourhood's studio album Chip Chrome & the Mono-Tones in which Tribosci details the good, the bad, and the ugly of this band's fourth album.
Samantha Riley
Editor-in-Chief, Samantha Riley '21, was awarded an honorable mention in the video story category for "In My Room in Quarantine: A Video Story." In this piece, Riley takes viewers into her room at home and shares the comforts and small joys she has discovered in isolation, as well as the measures she has taken to find peace amid the political tumult and the horrors of COVID that currently plague our country.