Freshman Biochem Student Supports COVID-19 Patients at St. Luke's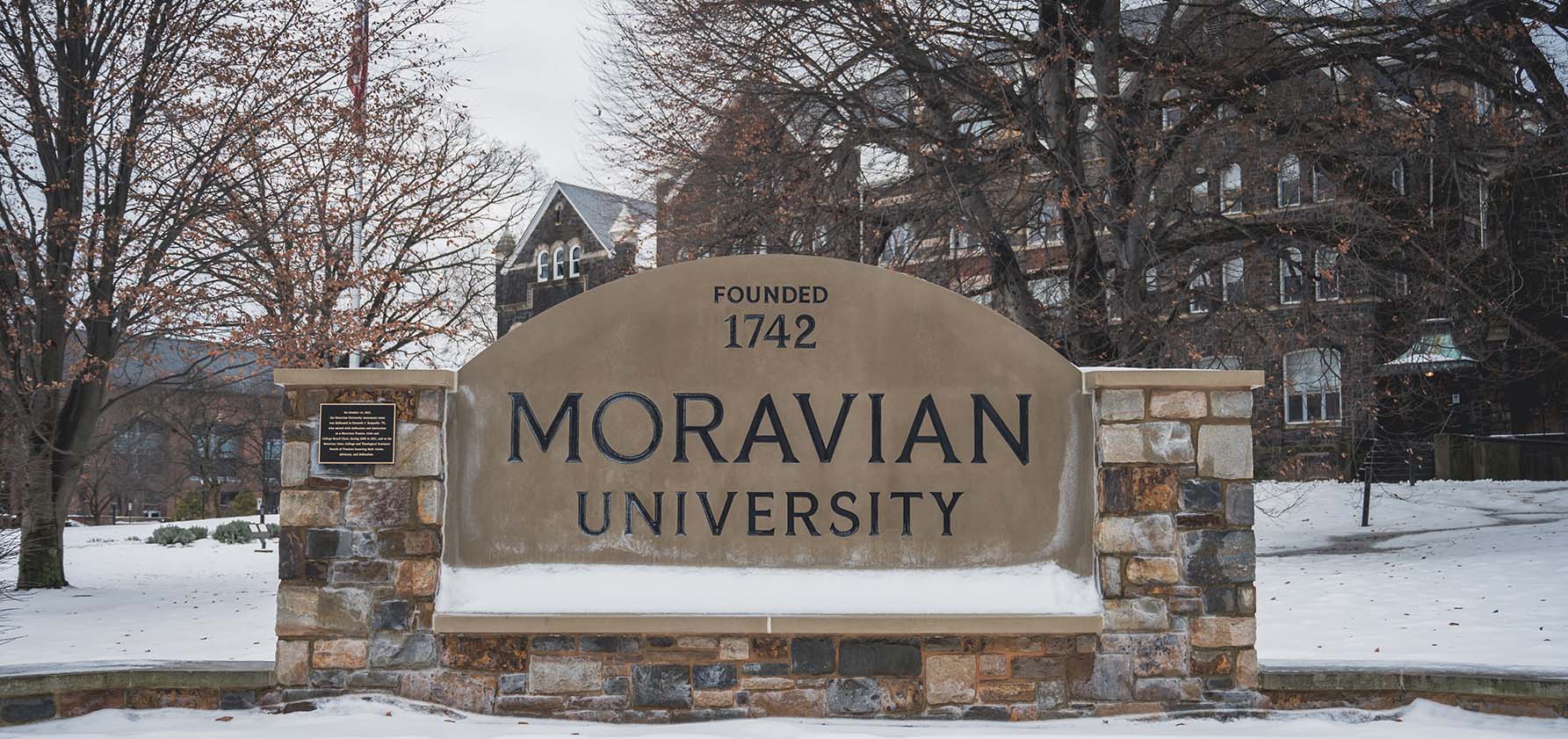 Savannah Labukas '24 plays an essential role in the care of seriously ill COVID-19 patients hospitalized within St. Luke's University Health Network—but you won't find her bedside or anywhere on site.
As a virtual monitoring technician, Labukas observes the vital signs of patients remotely using the Masimo SafetyNet cloud-based patient management platform. One of the first healthcare systems in the world to use this innovative patient-monitoring system, St. Luke's turned to college students to fill seats fast when they sought to implement Masimo in late 2020.
That's when they put the word out to employees that they were looking to hire students to monitor patient vitals from a newly appointed office within the St. Luke's Virtual Response Center in Allentown. Labukas, of Bethlehem, learned of the position from her father who works for St. Luke's biomedical labs and was one of just over a dozen students chosen from more than 400 applicants.
Labukas, a biochemistry major, says the role allows her to gain experience working in healthcare and help others during the pandemic. "I want to be in a hospital-based career so this was a great opportunity, and I love to help out."
Learning the Masimo platform wasn't daunting, she says—"I like all tech things. I've built my own computer."—and Labukas could even draw upon her skills in medical charting and coding from her other part-time job assisting in a local podiatrist's office.
A Masimo wireless finger sensor detects oxygen saturation, respiration, and heart rate—valuable data doctors and nurses use to make treatment decisions—and when issues arise on her screen, Labukas immediately sends a message or calls the nurse. "At first I was a little worried to be answering the phones and assessing an issue over the phone, but the more it happened, the easier it got," she says.
During any given shift, Labukas says she sends out "dozens and dozens of messages," and because a COVID-19 patient's condition can change quickly, she knows that providing this additional layer of support to the nursing staff leads to better patient care. "There's so much going on and it's definitely stressful for them. We help to provide that extra support to keep them noticing small things like when the system's battery is low or the patient gets disconnected. We just shoot them a message, and they go and check it out."
Labukas also provides tech support as everyone figures out how to incorporate this new technology. "All the nurses are very willing to learn new things because it's completely new for all of them. They don't hesitate to call, and I think it's great that everyone is willing to work together. It's a learning process for everyone," she says.
"They're using the system for COVID-19 now, but I think that in the future, they may use it for other situations because it's so convenient," Labukas adds.
Supportive colleagues and meaningful work affirmed for Labukas her desire to pursue graduate studies at Temple University and a career in the medical field, she says. "I was already pretty set on where I wanted to be and the direction I wanted to go, but the positive experience with the hospital definitely put more emphasis on the fact that I do want to be involved with these kinds of people. They are just really positive to be around."
As COVID-19 vaccination distribution gains momentum and hospitalization rates decline, Labukas says she doesn't mind knowing that ultimately a day will come when St. Luke's will no longer need her. Like all of us, she's looking forward to a return to normalcy. "It did give a lot of people a job opportunity," she says, "but hopefully there will not be a need for us in the future."