Adam Strouse, Class of 2021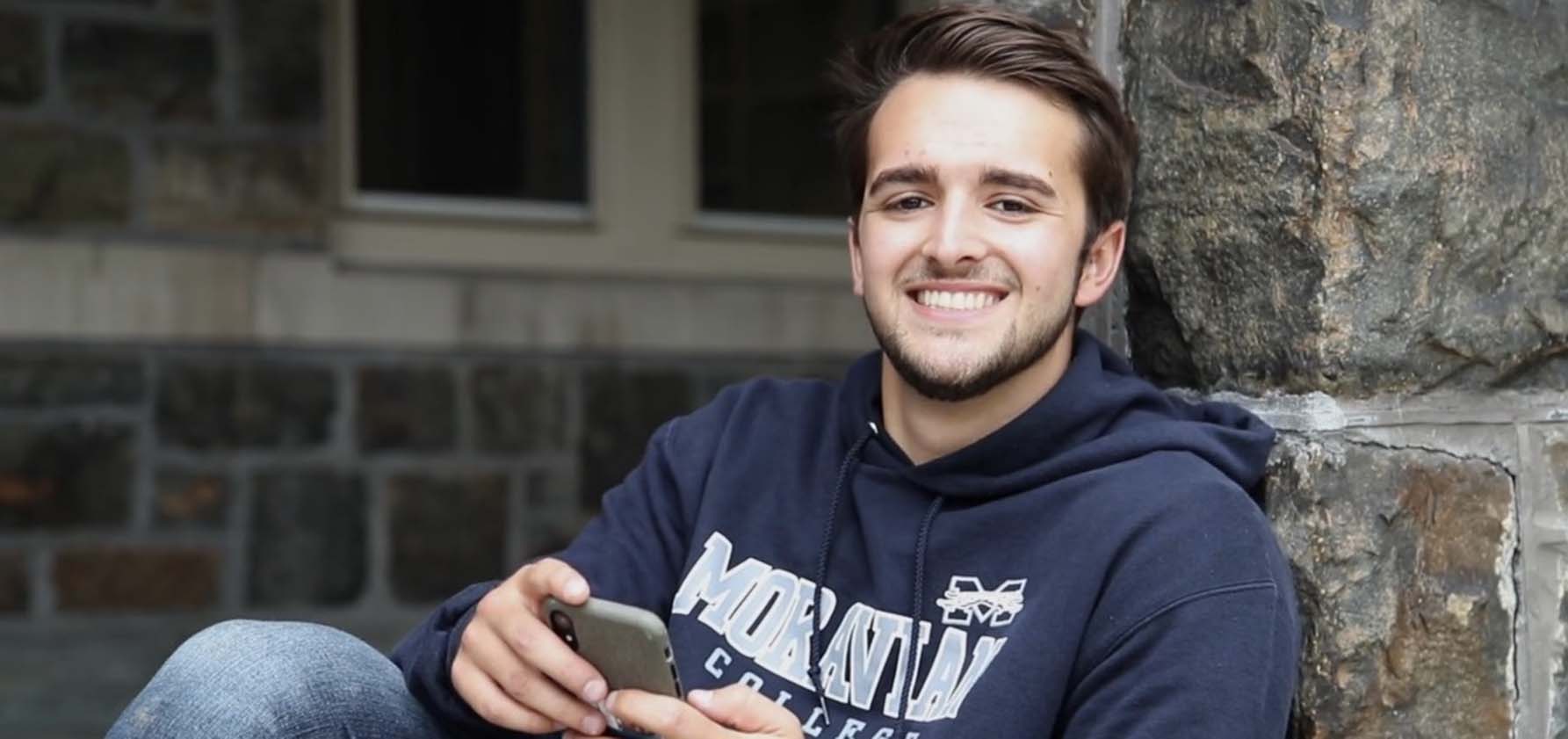 I grew up in Pen Argyl, Pennsylvania, and will graduate in May from Moravian College with a biochemistry major and a minor in mathematics. I am president of the Pre-Health Club; vice president of Beta Beta Beta, the biology honor society; treasurer of the Undergraduate Research Club; a student alumni representative (STAR); and a senior resident advisor at the Hill residential hall. After graduating, I hope to attend medical school to become a physician.
Share something about yourself that may surprise people.
In high school, I was a member of the band, and I still play saxophone as well as piano and guitar.
What is your favorite spot on campus?
The Hall of Science for all the research and labs!
What is your favorite college tradition?
Heritage Day because it provides a mental break from classes, and we provide service to the community.
What do you enjoy doing when you are not studying?
Work out. It de-stresses and energizes at the same time.
What book, film, song, or piece of art has so touched you that you find it enduring/unforgettable?
I love listening to the Red Hot Chili Peppers. I saw them in Philadelphia one year with my dad. I listen to their full performances at Slane Castle and Chorzow on YouTube almost every week. They're good sets, and I recommend them to anyone.
What is the best advice you have ever received or a quote that stays with you?
Someone told me to never define myself by other people's actions, successes, or failures. Essentially, don't judge your own worth based on your perception of others. It helps when competing in school and applying to jobs and medical schools.
Share something that makes you feel happy through and through.
What makes me happy is sharing a meal with friends, family, or even strangers. I've never had a meal where I haven't had a good conversation, smiled, or laughed. It's a great way to connect, catch up, or bond!