Jonmichael Vito, User Support Analyst-IT and Assistant Baseball Coach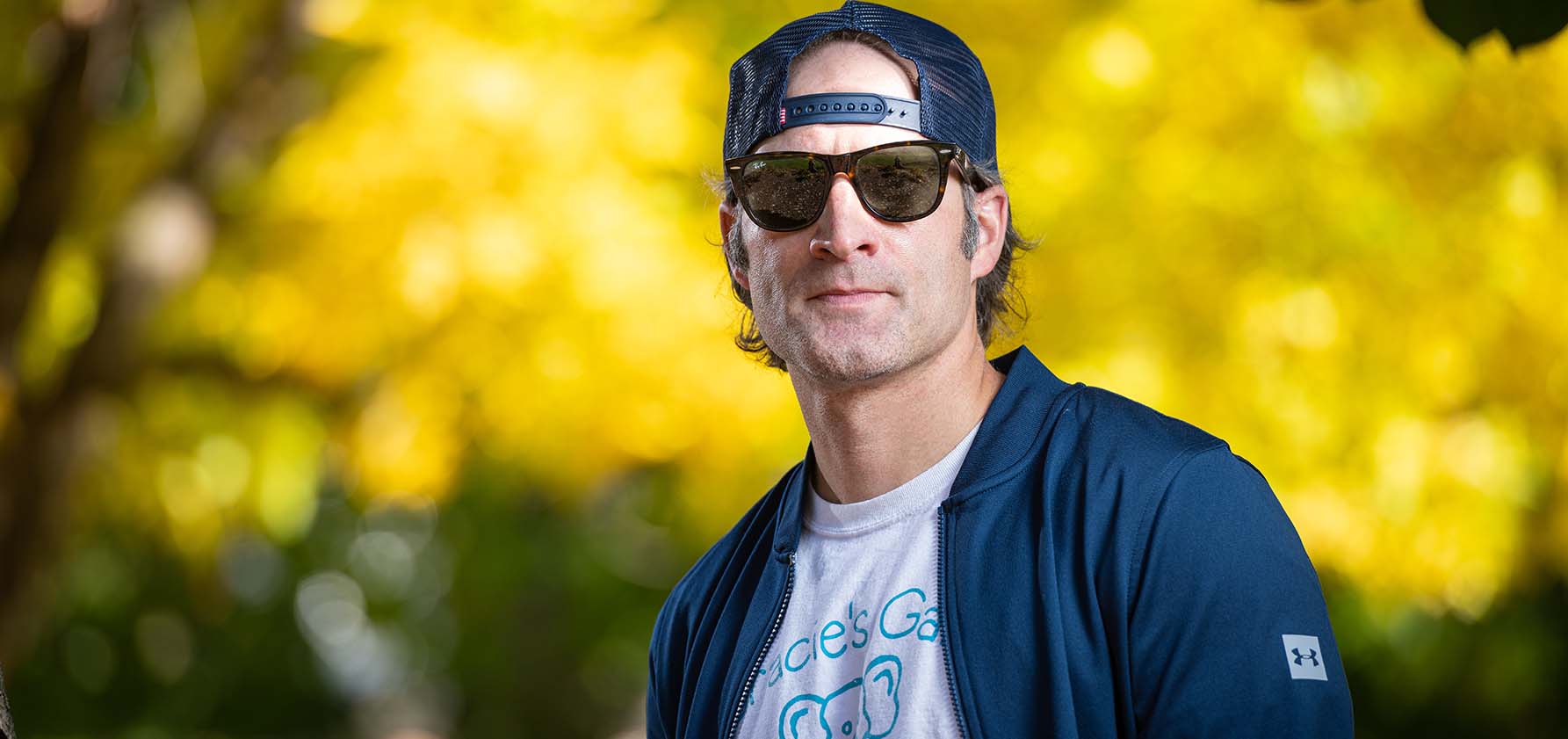 One thing many of my colleagues don't know about me outside of my Moravian College responsibilities is that I love music and playing guitar. I haven't played as much as I would like since my daughters were born, but much of my 20s and early 30s were spent going to shows. I enjoy and appreciate most kinds of music, but my favorite genre is metal.
What is your favorite spot on campus?
The Gillespie Baseball Field because there is no place on earth like a baseball field. Ours also happens to be a top-notch facility!
Your favorite college tradition?
Probably not what most would say. Prior to the pandemic, I always enjoyed my morning cup of coffee with our team at the Help Desk. I also love standing on the 3rd base line while the National Anthem plays (not too loudly… we have neighbors) before every home baseball game. Tradition is nice, but I believe it is far more important to embrace moments.
What do you enjoy when you are away from campus?
Spending time with my family because they're my world. They provide me with endless joy and entertainment as well as challenges to keep me on my toes. They make each day a great adventure.
What is your favorite book and why?
How to Win Friends and Influence People by Dale Carnegie. It doesn't matter what you know if you can't interact well with others.
I can never resist______.
A good cup of coffee…or a bad cup of coffee. I really love coffee, unless it's light roast. Light roast is terrible; if I want tea, I'll drink tea (I'm not drinking tea).
Who is your hero? Why?
My daughter Grace Ann who will soon be celebrating her 2nd birthday. Prior to birth, Gracie was diagnosed with Down Syndrome. Grace was born 31 days early on November 15, 2018, the evening of a freak November snowstorm (that's a story for another day!) and spent 23 days in the NICU at Bryn Mawr Hospital. This kid is way tougher than I will ever be, and she teaches me something new every day. Her smile might as well be made of pure gold. I love her with my whole heart, and she is definitely my hero. The hero behind the hero is definitely my wife, Christina. She keeps Grace learning, growing, and most of all, in line! Those who know her know that Grace is a very strong-willed and sassy little lady! Grace's big sister Arabella is pretty awesome too! #girldad
What is the best advice you have ever received?
"Things are never as good as they seem; things are never as bad as they seem." I'm not sure of the exact origin, but Bob Macaluso (the first baseball coach I coached under) stated it very simply at a rather unremarkable moment in 2006. It's stuck with me to this day, because it literally applies to every aspect of life.
What makes you happy?
Family
Baseball
Helping others
Jonmichael Vito grew up in Allentown, Pennsylvania.