Community Partner: Communities in Schools, Lehigh Valley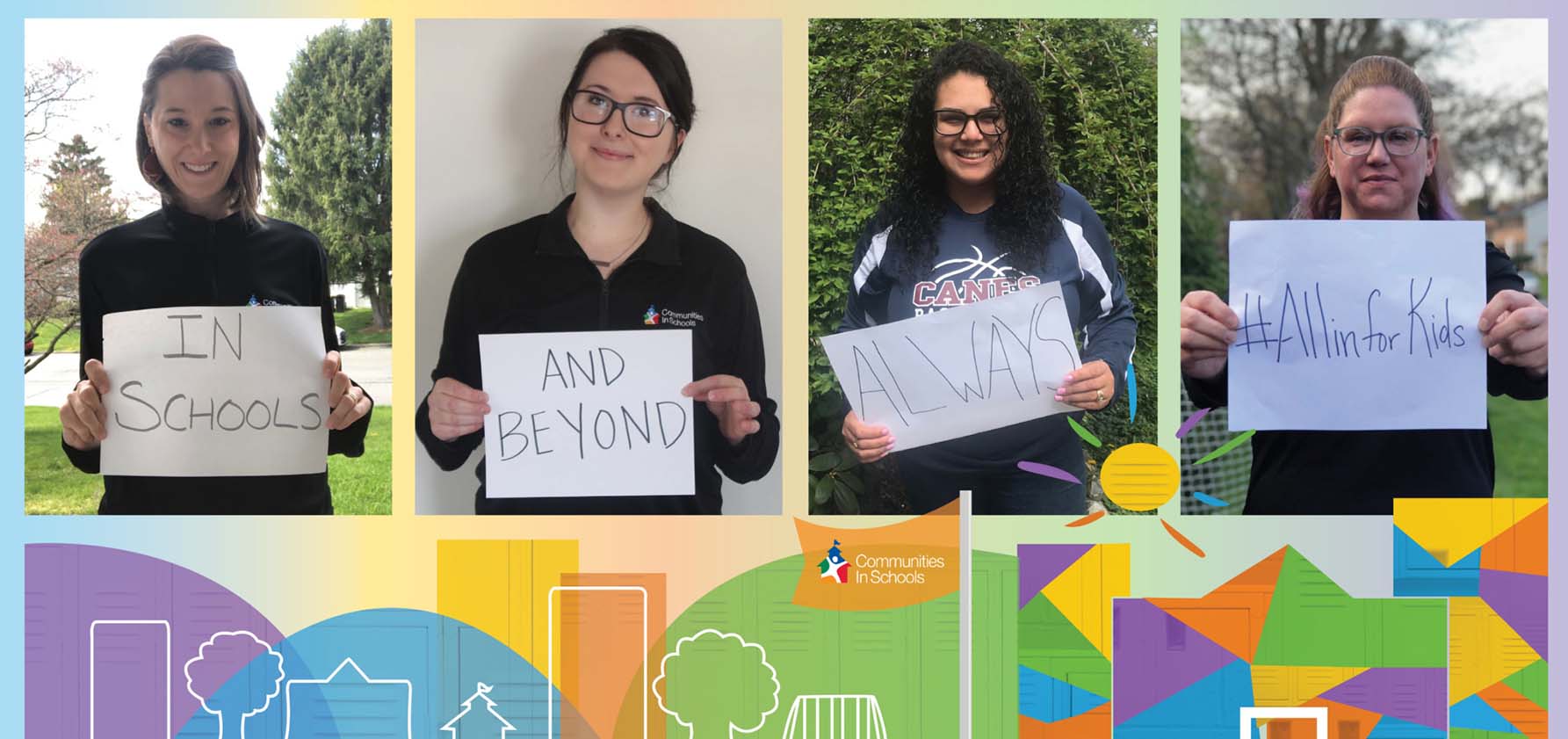 by Gena Holmes '05, Community School Coordinator, Lincoln Elementary School, Bethlehem, Pennsylvania
Communities in Schools of the Lehigh Valley (CISLV) aims to surround students and their families with a community of support that will help students stay in school and empower each individual to achieve his or her best in life. My job as a community school coordinator at Lincoln Elementary is to assess the needs of our school community and partner with local organizations to provide high-priority resources to our families. At Lincoln, community school staff, administration, teachers, and all other building personnel work collaboratively to "inspire lifelong learners and leaders, one person at a time." This mission works hand-in-hand with that of CISLV, creating a safe and supportive environment for all.
What do you love most about your job/organization?
I love that my job allows me to serve a community that I hold so close to my heart. When I was a student at Moravian College, I found lifelong friends, forever family, self-confidence, and the skills I needed to be successful. I am honored to be able to help the students and families of Lincoln Elementary find those same assets to ensure their own successes, whatever their goals.
How does Moravian College support your mission?
Moravian College supports Lincoln Elementary School in two major ways: through academic support and attendance initiatives. Moravian students who take part in the America Reads program provide virtual tutoring opportunities to kindergarten through fifth grade students, both during school hours and in an after-school program called Homework Club. In addition, each school year, one Moravian student serves as Lincoln's Attendance Ambassador. This position was created to assist the building principal, guidance counselor, and community school coordinator in the implementation of programs aimed at improving and maintaining attendance for elementary students.
How can Moravian College—and the greater community—be more involved with your organization?
The success of our students and their families can be measured in countless ways. To best support all members of the Lincoln Elementary community, my team needs to offer a wide variety and a sufficient depth of services. Individuals and organizations are needed to teach skills from basic needs acquisition to job search, empowering individuals to succeed. Support needs to expand beyond the traditional forms of classroom-based aid for students.
What is the biggest challenge your organization faces?
At the present time, all organizations are challenged by the changes in program structure and service delivery caused by COVID-19. Health and safety guidelines change rapidly, the use of new virtual platforms demands skill-training, practice, and troubleshooting, and the needs of our students and families evolve by the hour. Keeping up with those changes in order to effectively serve our community is a major challenge. Fortunately, both CISLV and Lincoln Elementary School have a fantastic network of district and community partners who are helping us weather the storm.
What do you hope for the future of your organization?
Our students and families, and the staff that support them should evolve and grow together. Establishing trusting relationships should always be a priority, and sharing power with those we serve will allow us to most effectively make positive and sustainable change in our community.