Alumni Couple Shares MSPA Program Experience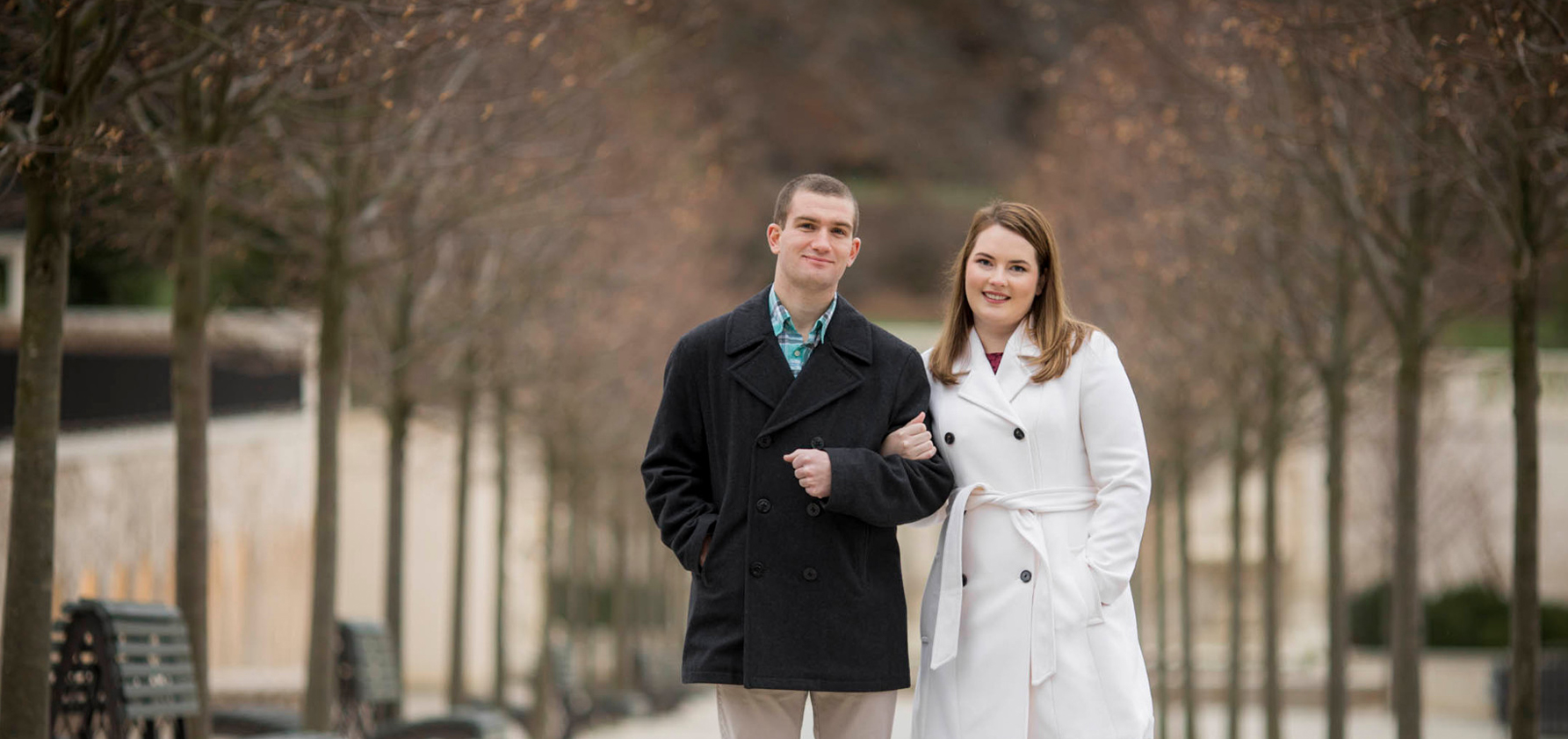 Alexandria (Irwin) '15 And Lewis Cooper '15 answer your questions about their experience so far in the MSPA program at Moravian:
Did either of you start this course right after completing your bachelors degree?
We both graduated in 2015, but if we could go back and talk to our past selves, we would really encourage them to get the masters right away. It's hard to get back into the swing of school and the mindset once you're in the working world for a few years. There are a handful of students in our cohort who started the program right away and they seem to be handling it successfully.
Is it hard to balance school and work?
It is definitely an adjustment to handle both, but we have found that once you get into a rhythm and manage your time wisely, it's not difficult to find the balance between work, school, and personal life.
How would you rate the program difficulty?
This depends on the class for sure. The first class was more difficult in the technical aspects because we got an introduction to R studio and some analytics. The next two classes were focused on management and leadership and were more writing-intensive. I don't think the first few classes were super difficult, but we are about to dive in to big data analytics and I have a feeling it will be more challenging—but we are excited for it!
On average how many hours a week do you spend in class (via Zoom) and doing school work?
The live classes are once a week for an hour and a half. Again, the school work really depends on the class and what is due that week. I would say on average, we spend about 10 to 15 hours per week on the program.
Do you like the flexibility of the program being online or do you feel you learn better in the classroom?
Going into this program, I was really nervous about trying the online platform. I thought I was the kind of person who learns best in a classroom. This program is set up so I don't feel that way anymore. We still have live classes where the students are very engaged and the professors work really closely with us. The cohort helps build a learning community where we feel comfortable with each other and we learn and grow as a unit. We bounce questions off of each other and the professors are really accessible through email, Zoom, Canvas, office hours, etc.
Did you have prior knowledge of data analytics prior to joining the MSPA program? If not, do you find it to be challenging?
Neither of us had prior experience in data analytics, but Lewis has had some experience with coding. I think this program is set up so that everyone feels comfortable with the material.
---
Are you interested in joining Moravian's Online MSPA program? Sign up for an Information Session to learn more!