Suzanne Moyer, Assistant Director of Event Management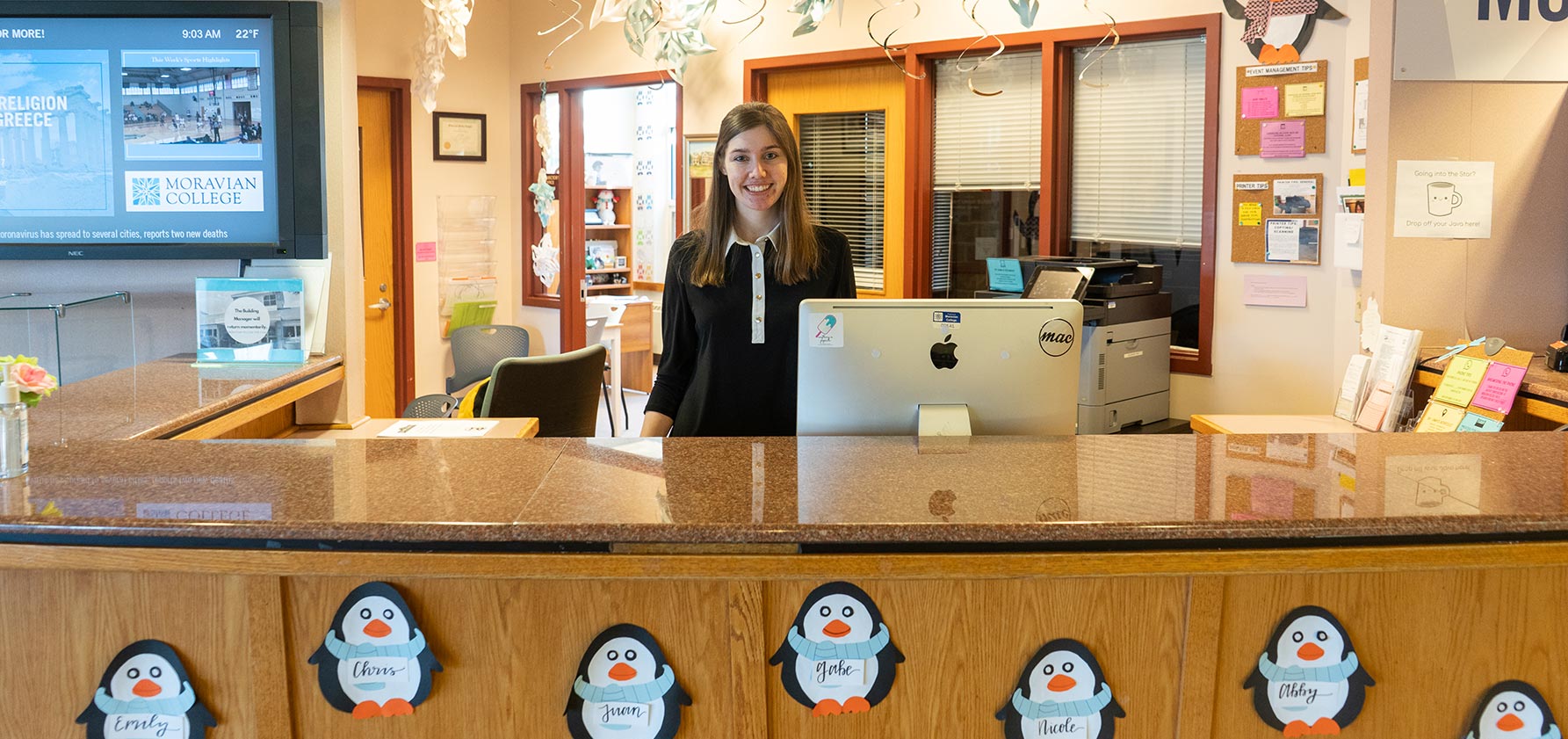 Where did you grow up?
Whitehall, Pennsylvania
What is your role at the college?
I manage and support all the events that take place in the HUB. I also work with external groups that are interested in hosting an event at Moravian College. In my role, I have the privilege of overseeing three groups of student teams: the HUB desk managers, the HUB event technicians, and the HUB social media student assistants.
What is your favorite spot on campus?
The HUB desk because I really enjoy the dynamic nature of this location. There is never a dull moment in the HUB, and I have witnessed a lot of memorable moments during my time working behind the desk.
What is your favorite Moravian College tradition?
The Thanksgiving Dinner because I enjoy the community togetherness that goes into this event and the opportunity for faculty and staff to serve this holiday meal to the students.
What is your favorite off-campus activity?
Catch up with family and friends because I feel that it is important to find balance in life. It can be hard sometimes, but it is important to maintain the relationships that you value.
What is your favorite book and why?
I am an avid reader, and it is too hard for me to choose just one. Here are my top five: And Then There Were None by Agatha Christie, Rebecca by Daphne Du Maurier, Fahrenheit 451 by Ray Bradbury, Heart of Darkness by Joseph Conrad, and The Giver by Lois Lowry. They are my top picks because they all have very engaging stories.
I can never resist a good _______.
Milkshake. Those who know me know that I love milkshakes and ice cream in general.
Who is your hero?
Someone who knows how to laugh at themselves. Life can be a crazy, unpredictable whirlwind of situations, and I have found that there is so much value in not taking yourself too seriously. It is something that I consistently strive for, and I value that trait in others.
What is the best advice you have ever received?
My supervisor, Amy Saul, taught me that there is no way out but through. Every stressful situation has a beginning and there will be an end. You might be stuck in the middle of the story, but you can't go back, you just need to get through it.
What makes you happy?
Laughter and the small moments in life. The big moments are important, but it is the small moments that get you there.
Photography by Trey Adams '21