Community Partner: NAMI Lehigh Valley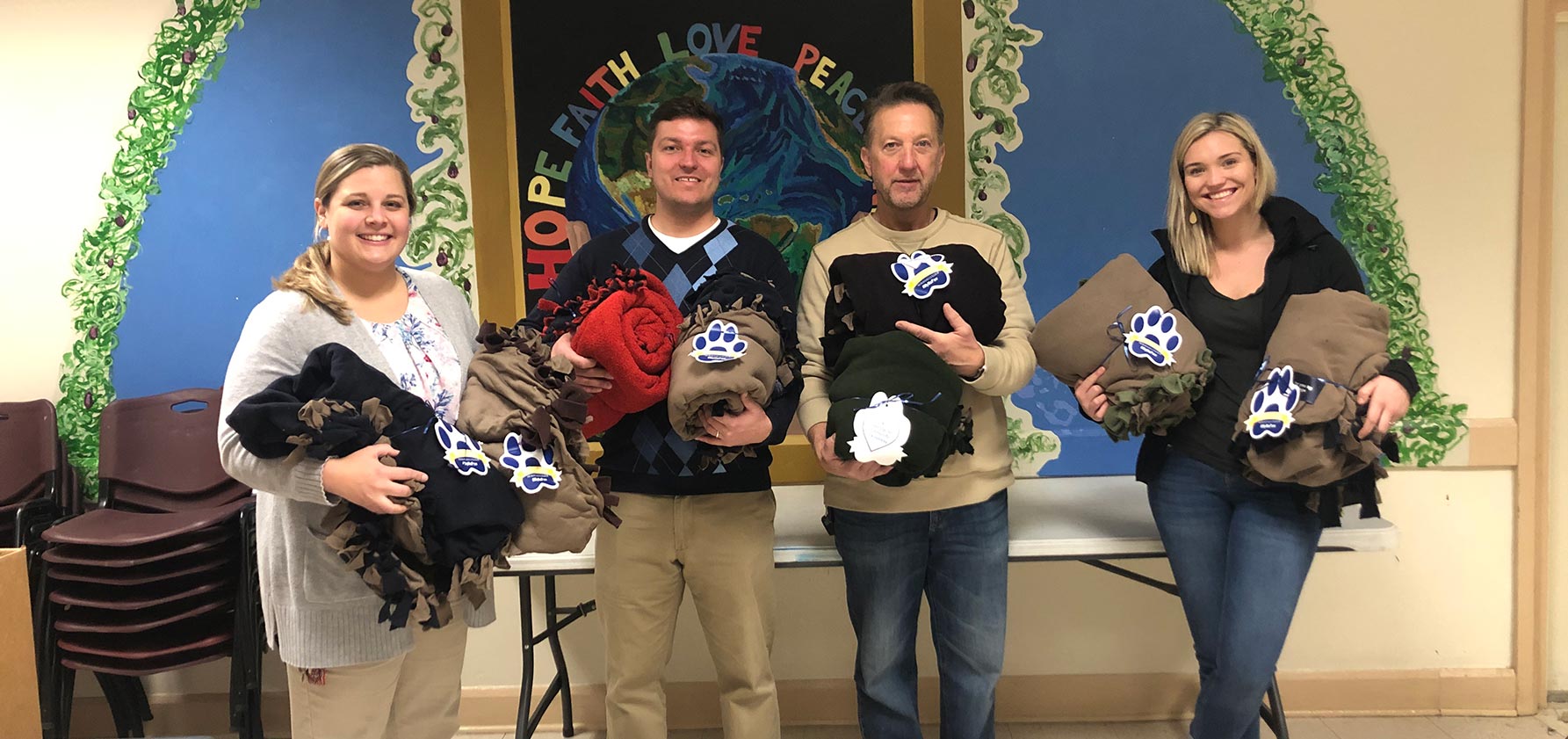 Tell us about NAMI Lehigh Valley and its mission.
NAMI Lehigh Valley is the local affiliate of the nation's largest grassroots mental health organization, the National Alliance on Mental Illness (NAMI), which was launched in 1979 by two families who wanted more support for their children with mental illness. NAMI has grown to more than 1,000 affiliates across the country, with a lead chapter in each of the 50 states.
Based in Bethlehem, NAMI LV served more than 2,600 Lehigh Valley residents last year. An estimated one in five adults in the United States experiences a mental health issue in any given year. Our mission is to improve the lives of those living with mental health conditions, and their loved ones, by providing impactful programming in demographics where the need is greatest. We strive to keep area residents informed of the many mental-health-provider resources in the Valley and work to eliminate the stigma surrounding mental illness, because stigma is often the main reason people avoid treatment. It is vital to let people know that mental health treatment can work and that living a fulfilling life in recovery with mental illness is possible.
What is the role of your organization?
NAMI National creates the structure for all affiliates to use as their foundation. The guiding principles are education, support, and advocacy. We offer educational courses such as Peer-to-Peer, Family-to-Family, and Basics for Parenting. We provide inspirational and relatable presentations in hospitals for individuals struggling with their mental health challenges. We conduct monthly peer and family support groups in Bethlehem, Allentown, and Easton. We advocate to normalize the conversation surrounding mental illness through presentations in schools, businesses, and faith and community organizations, and provide resources at health and wellness fairs and community events. Fighting the stigma of mental illness is embedded in everything we do. We ask peers in recovery with mental illness to share their stories in our NAMI TALKS program, which helps emphasize the message that recovery is possible and that treatment works. We are able to do all of this free of charge thanks to county funding, and public and private donations.
What do you love most about NAMI and the work you do?
There are so many daily rewards in our efforts. Offering community resources to an individual or a person with a loved one with mental illness; providing a supportive, listening ear that can relate; presenting mental health information to an attentive audience and answering earnest questions; educating an individual or family member about the biological origin of a loved one's mental health condition; reducing societal fear of mental illness through information and conversation—it all fuels our passion.
How does Moravian College support your mission?
Moravian College has embraced our organization to help support their focus on students' all-around well-being. Since 75 percent of individuals with mental illness first experience symptoms in their early 20s, NAMI Lehigh Valley has appreciated the opportunity to educate and provide resources at campus student mental health wellness events. Moravian College's philanthropic focus, as displayed by the Heritage Day event that included NAMI Lehigh Valley, coincides with our own mission of improving the lives of those in our community. We are a volunteer-driven nonprofit with a full-time staff of two and more than 70 dedicated volunteers. We understand the need to cultivate philanthropy in our youth and community organizations to help fulfill our mission.
How can Moravian College—and the greater community—be more involved with your organization?
We welcome community members to join our mental health movement. One of our event taglines is "It Takes a Community," because it truly does take effort from everyone to change how mental illness is viewed and treated. Volunteer involvement is the single most important factor in expanding our programming. As we expand our presence on college campuses, we encounter students eager to have conversations that members of older generations may shy away from. Change has the most momentum when people are willing to share their challenges and create a healthy, supportive, open, and honest conversation.
What is the biggest challenge your organization faces?
As with many nonprofits, our biggest challenges are limited human and financial resources. In addition, the stigma surrounding mental illness often constrains the public's willingness to engage in discussions or activities around it. With more resources and acceptance, our reach and impact could be limitless.
What are your hopes for the future of NAMI Lehigh Valley?
To increase our programming, reach groups who need our services, eliminate stigma, and ultimately have the same open conversations about mental health as we do physical health. In the 1950s, cancer was whispered, it was the C-word, it was met with shame. Now people openly discuss cancer, and it receives the attention it deserves, which has led to increased research funding, earlier treatment, and higher cure rates. It's time for mental illness to be addressed with the same acceptance. But it takes a community. Thank you to Moravian College for being a part of ours and continually inviting us to be a part of yours.