Reflecting on The 1742 Experience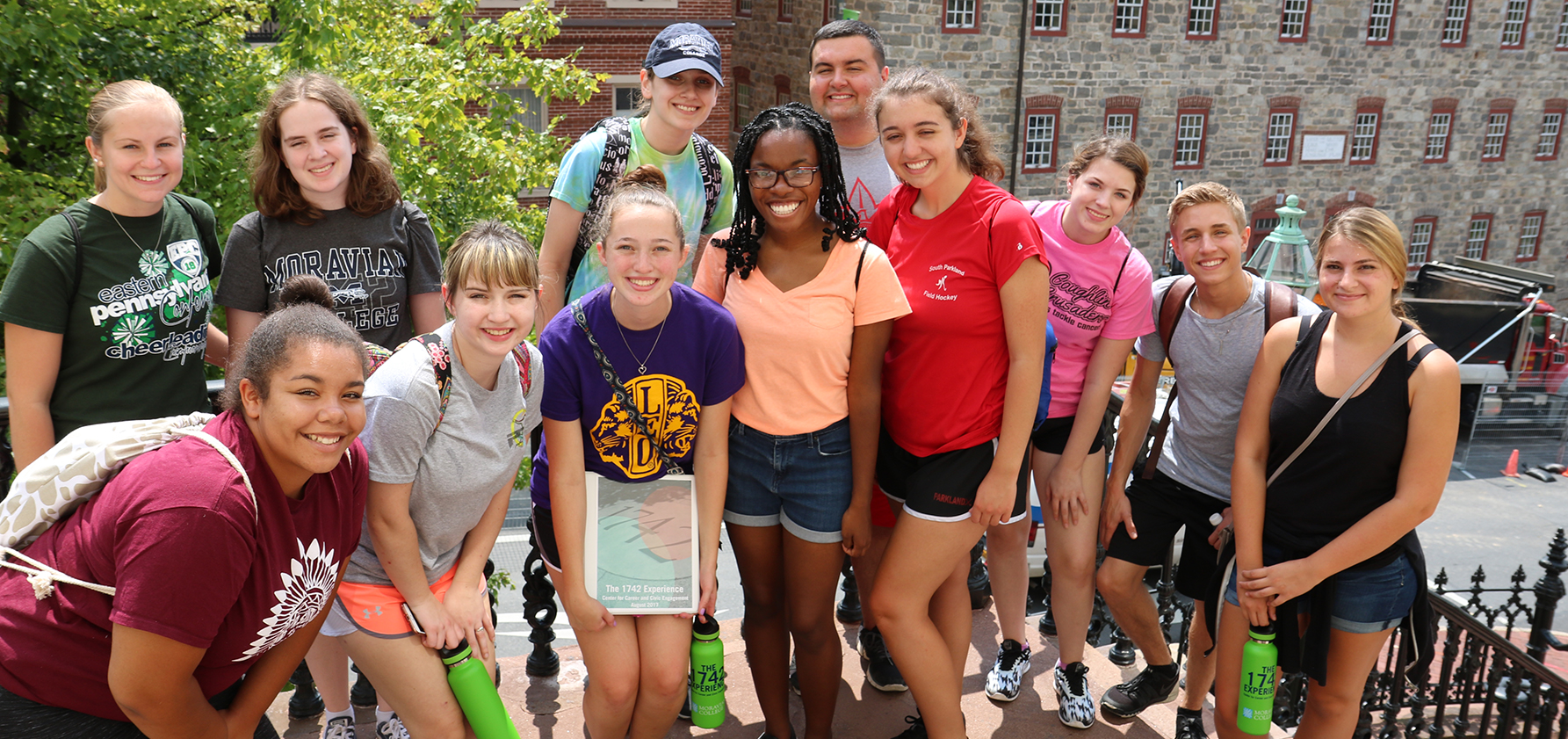 Each summer, a team of dedicated students participates in The 1742 Experience. We caught up with six participants to ask about their best memories from this experience:
New Bethany Ministries
"Seeing all the hard work they do for the community was inspiring," Livia Mackes on her experience working with New Bethany Ministries food pantry.
Spending Time with Future Hounds
"Diana and I got way too into it." Sophia Hochfeld laughs about her time playing board games with her co-volunteer Diana Stavinski and kids at summer camp at the Bethlehem YMCA.
Jumping for Joy
"I loved the connections we made with one another as well as the members of the community," Kaitlin Jackson reflects on her time at the Bradbury-Sullivan LGBT Community Center.
Having a Positive Experience
"It was nice to see how positive and kind all the children were, especially at such a young age," Alec smiles while reminiscing about his time with the children at the YMCA.
New Adventures
"I don't have a favorite (memory). Every day was a new adventure with the amazing people I met during this experience and I wouldn't want to have it any other way." Diana Stavinski explains about her overall experience with The 1742 Experience.
Lessons Learned
"I can put myself in their shoes and understand that it can be difficult reading at a young age. My experience taught me to always take time to share your knowledge whenever you can to others." TahLea Wright shares the lesson that a young girl at the YMCA taught her.