Community Partner: Valley Youth House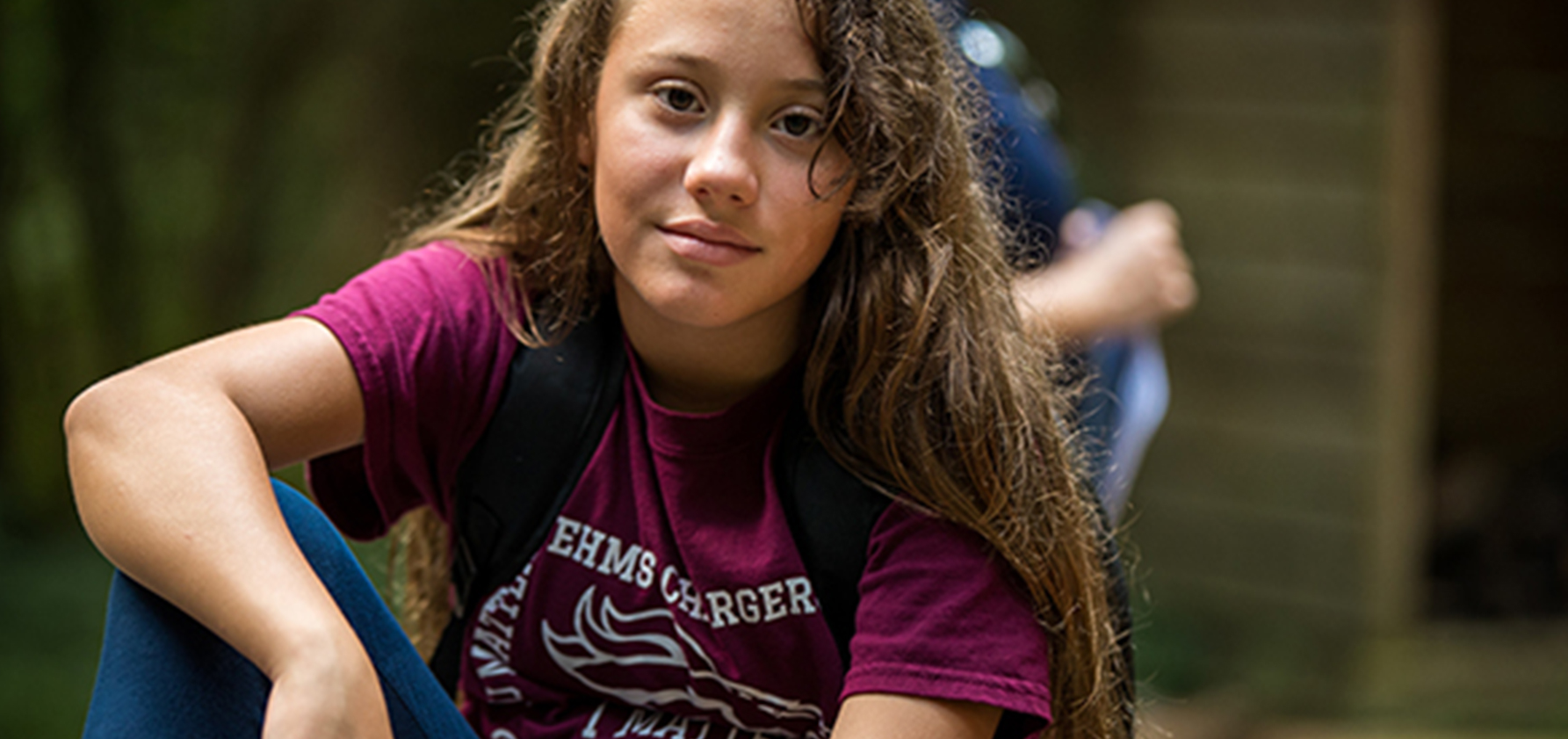 Tell us about your organization.
We began in 1973 as a single shelter in Bethlehem, Pennsylvania. Valley Youth House was open day and night, ensuring that vulnerable, abused, or homeless young people in the community had access to shelter and counseling. But we represented more than just a roof and beds; we were an organization committed to building a solid foundation for every young person who came through our doors. That same dedication still drives us today, as we have grown from that first house in the Lehigh Valley to more than 300 residential sites across Pennsylvania.
With dedicated street outreach, housing, counseling, skills training, health, prevention, and intervention services, we empower resilient young people in establishing promising futures, and we achieve this by partnering with thousands of individuals each year to build a solid foundation for young people and their families.
What is the role of your organization?
We ensure that young people in our communities who have nowhere else to go, know that they can count on Valley Youth House and our staff to be caring adults in their lives. Our mission is to be the catalyst for youth to achieve their desired future through genuine relationships that support families, ensure safe places, and build community connections.
What do you love most about Valley Youth House and your work there?
I love to witness how each and every day young lives are positively impacted due to the generosity and support of our staff, board members, donors, and community members. It takes just one caring adult to change the life of a young person forever, and it is tremendous to see the outpouring of love and support to the vulnerable youth we serve.
Many times our youth tell us that being at Valley Youth House is the first time they ever felt at home or that they had a family or that they felt safe. I have been told by multiple young people that without Valley Youth House they think that they would probably be dead. Powerful statements like these inspire me and the rest of our staff and supporters to continue to go above and beyond for these youth each and every day.
I love that my role at Valley Youth House entails spreading awareness about our organization, those we serve, and critical issues in our communities. Whether I'm talking with donors, the media, or community members, the first step is always creating awareness, then working with individuals and groups to figure how best they can get involved and make a difference. Together, we are not only changing lives but often saving them.
How does Moravian College support your mission?
Moravian College is a wonderful partner. We are lucky to have the support of faculty and staff who dive into issues and engage students in a way that not only helps them understand root causes of social problems but provides ways for them to get involved. This guidance fosters skills and community participation that will undoubtedly continue post-graduation and aligns with Moravian's mission to prepare each individual for a reflective life, fulfilling careers, and transformative leadership in a world of change
We are grateful to Moravian's Center for Career and Civic Engagement for providing students the opportunity to get involved in Valley Youth House, and they have been outstanding to work with.
We have been thrilled to participate in Heritage Day, and we appreciate how Moravian College takes time out of their busy academic schedule to expose students early on to nonprofits, learn about issues facing our community, and provide opportunities to get involved and give back. This year a young person from Valley Youth House even had the opportunity to address the faculty, staff, and students and discuss her life and the support she was given by Valley Youth House.
I was also excited to participate as a community consultant in Moravian's first-ever InFocus Town Hall this past spring. It was fascinating to listen to students' research in the areas of "War, Peacebuilding and the Just Society"; "Poverty and Inequality"; "Sustainability"; and "Health and Healthcare": and to have deep discussions with students regarding how these issues intersect with the work being done at Valley Youth House.
Professors have invited Valley Youth House representatives to speak in their classes, provided students with service-based learning projects, and offered avenues for volunteering. Additionally, Valley Youth House has benefitted from many Moravian College interns in the fields of social work, business, and other disciplines. These interns have been valuable assets to our team. Together with Moravian, we hope to encourage these students on their paths to fulfilling careers, while recognizing the opportunities to remain civic-minded in whatever path they choose.
How can Moravian College—and the greater community—be more involved with Valley Youth House?
Valley Youth House envisions a world in which every youth we work with belongs to a nurturing community. With the support of Moravian College's students, faculty, and staff, we are well on our way to achieving that locally.
I would encourage Moravian College and the greater community to continue to be curious about critical social issues, ask questions, research potential solutions, spread awareness, and be an advocate for vulnerable young people in our community.
Valley Youth House currently serves thousands of young people in our community who are homeless, in foster care, and/or have face tremendous trauma(s) in their lives. Like many nonprofit organizations, we rely on the financial and in-kind support to continue to keep our doors open and provide the highest level of care and programming to those we serve.
What is the biggest challenge your organization faces?
Each year we serve 22,000 youth and families across 18 counties in Pennsylvania, the majority in the Greater Lehigh Valley; however, there are so many young people out there who still need our services. If there is even just one young person living on the streets, that is one too many. With additional resources and support, we would be able to expand the depth and breadth of our programs and services.
What do you hope for the future of Valley Youth House?
In an ideal world, Valley Youth House would be well-known in every household. That young people who need help know that Valley Youth House is there for them and that they can turn to us at any time of day. That community members know about the social issues our community faces. That people know how to support Valley Youth House and get involved.
I hope that our organization continues to provide exceptional, life-changing services to young people and their families and that our staff continue to be thought-leaders in our field. I hope that we continue to make great strides in moving the needle on the critical issues our clients face.