The Moravian Missionary behind zinzendorf hall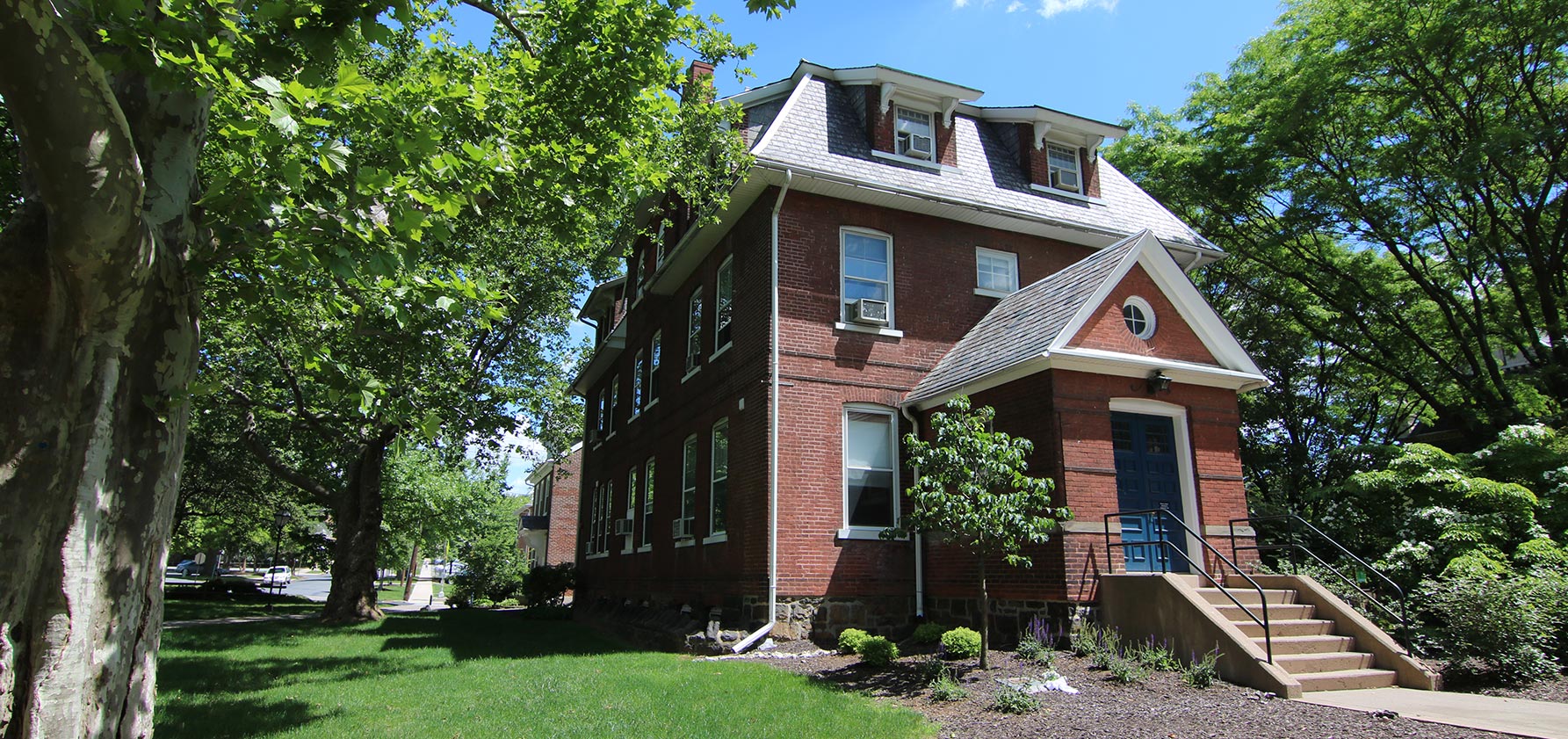 Nestled between Comenius Hall and Reeves Library, a three-story brick building sits beneath the shade of a cluster of tall trees. The building, Zinzendorf Hall, was built in 1892 as Moravian College's refectory (basically, the nineteenth century version of The Star). Today, the building houses classrooms, faculty offices, the Doghouse, and the Writing Center.
You may have visited the Writing Center on the second floor, or sat in a literature class in one of the building's two classrooms, or simply passed by its bright blue doors on your way to finish some homework in Reeves, but how much do you really know about Count von Zinzendorf, the impressive Moravian figure behind the building's unique name?
1. He was born in Germany in 1700.
Count von Zinzendorf actually grew up thousands of miles away from Moravian College, in Dresden, the capital of Saxony in Germany.
2. He was raised by his grandmother.
During a time period in which women had little say, Zinzendorf's grandmother practically controlled every decision he made, including his education and even where he lived with his first wife.
3. He established a community for religious refugees.
After his grandmother's passing, Zinzendorf purchased her estate in Herrnhut, Germany. He quickly transformed it into a place of refuge for religious asylum-seekers from Bohemia and Moravia.
4. He was banished from his home in Saxony.
Not everyone approved of Zinzendorf's actions. He often found himself and his Moravian views at odds with Saxony's Lutheran government. The government kicked him out of the state and he remained exiled for eleven years.
5. He gave the city of Bethlehem its name.
During his exile, Zinzendorf traveled the world to spread the views of the Moravian religion through various missions. His largest Moravian mission was to our very own Bethlehem. On Christmas Eve in 1742, according to legend, Zinzendorf was inspired to name the city after the hymn "Jesus, Call Thou Me … lowly Bethlehem."
6. His wife also has a Moravian College building named after her.
In 1757, Zinzendorf married Anna Nitschmann. A prominent Moravian Sister, Anna was Zinzendorf's second wife. The Anna Nitschmann House on campus is named in her honor.
7. Saxony eventually welcomed him back home.
Shortly before his death, Zinzendorf returned home to Herrnhut. He passed away in 1760, at the age of sixty. A monument in his honor is still displayed in his hometown.
---
Over 4,000 miles away, Zinzendorf Hall stands as another monument to the prominent Moravian figure. Whether you are working on a paper with a writing tutor, meeting with an English professor, or just passing by, now you know the story of the man behind the brick.