Caves, Birds, and Beaches in Oregon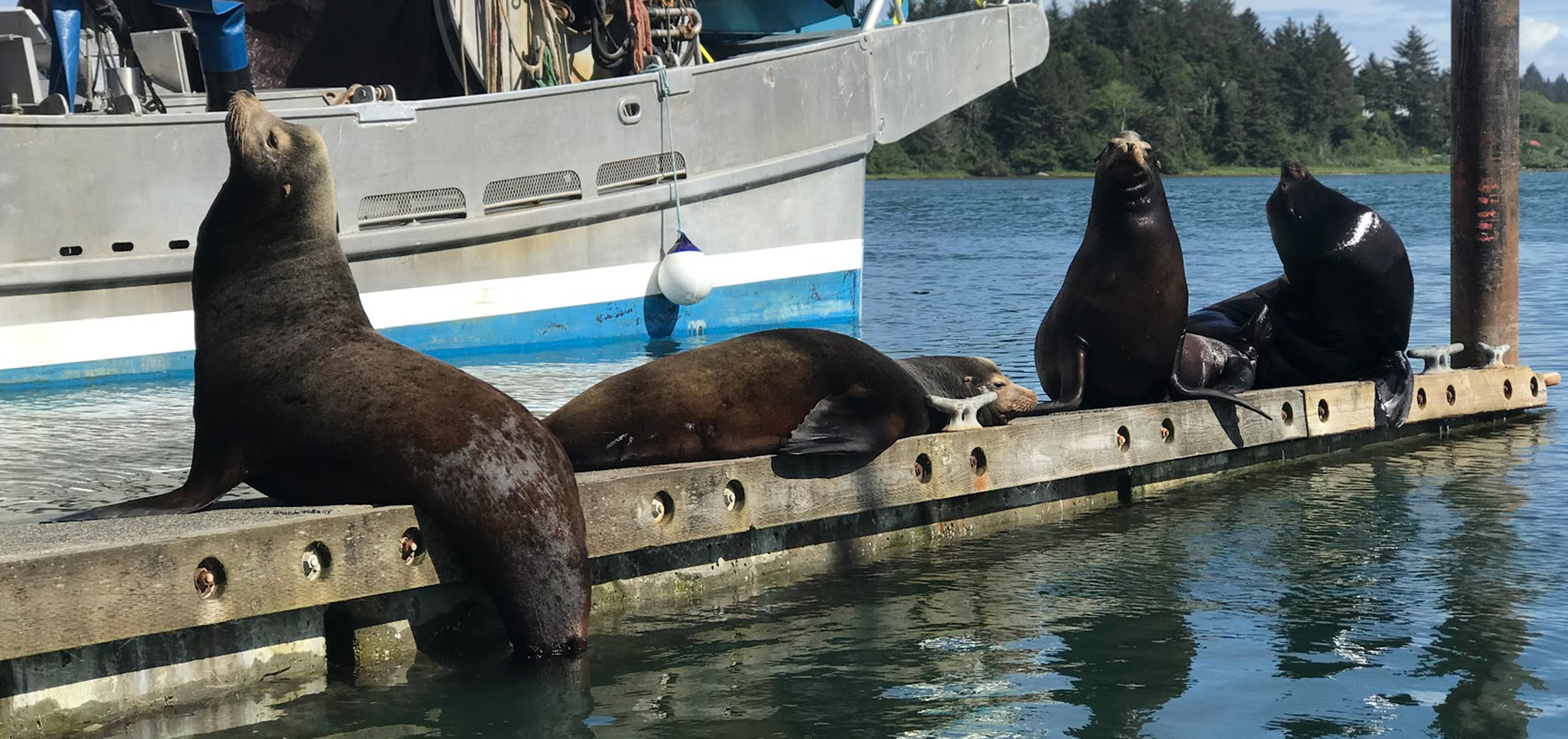 We started another early day with an hour-long trip to Cape Blanco in Port Orford, Oregon. Thankfully, it was a beautiful and sunny day – perfect for exploring the intertidal zone. We hiked down a steep hill to get to the beach which has become pretty routine for us all. Today, we were on the hunt for sea slugs and sea cucumbers. This task was made much more difficult with all the shiny, slippery seaweed hiding rocks and marine species alike. But we were able to collect a few of the coveted slugs and cucumbers as well as some other organisms. After some good teamwork, we climbed over some giant rocks and into a sea cave. It was cool to explore through the cave and we even found an isopod and called it Benji. After hiking back up the hill, we had a gorgeous view of the sea in the warm sunlight. Naturally, we all took a million pictures which of course did not do the scene justice.
We eventually moved onto the Oregon Islands Refuge in Bandon and did a little bird, sea lion, and seal watching. Then we headed back to OIMB where instead of a lecture, Dr. Lord had us go back out to the docks we visited on day one to find more species for the group projects we have coming up. A few of us encountered some sea lions–they barked and posed and fought for dock space while we watched them for half an hour. Eventually, we had to head back to work on our project proposals and get dinner.
To end our day, we all got together and took a trip to the beach by OIMB to watch the sunset, which was absolutely breathtaking. We spent the time before sunset playing a mean game of soccer until we were practically falling all over ourselves running in the imprints we dug up during the game. After a successful win for my team, some people cooled off by diving in the freezing ocean for sunset. They came out shivering but it was "totally worth it" according to them. All in all, it was a perfect end to a great day.
Each and every day has been a whole new adventure where we push our limits while working through an obstacle as a team. I can't wait to see what the rest of our time here brings.