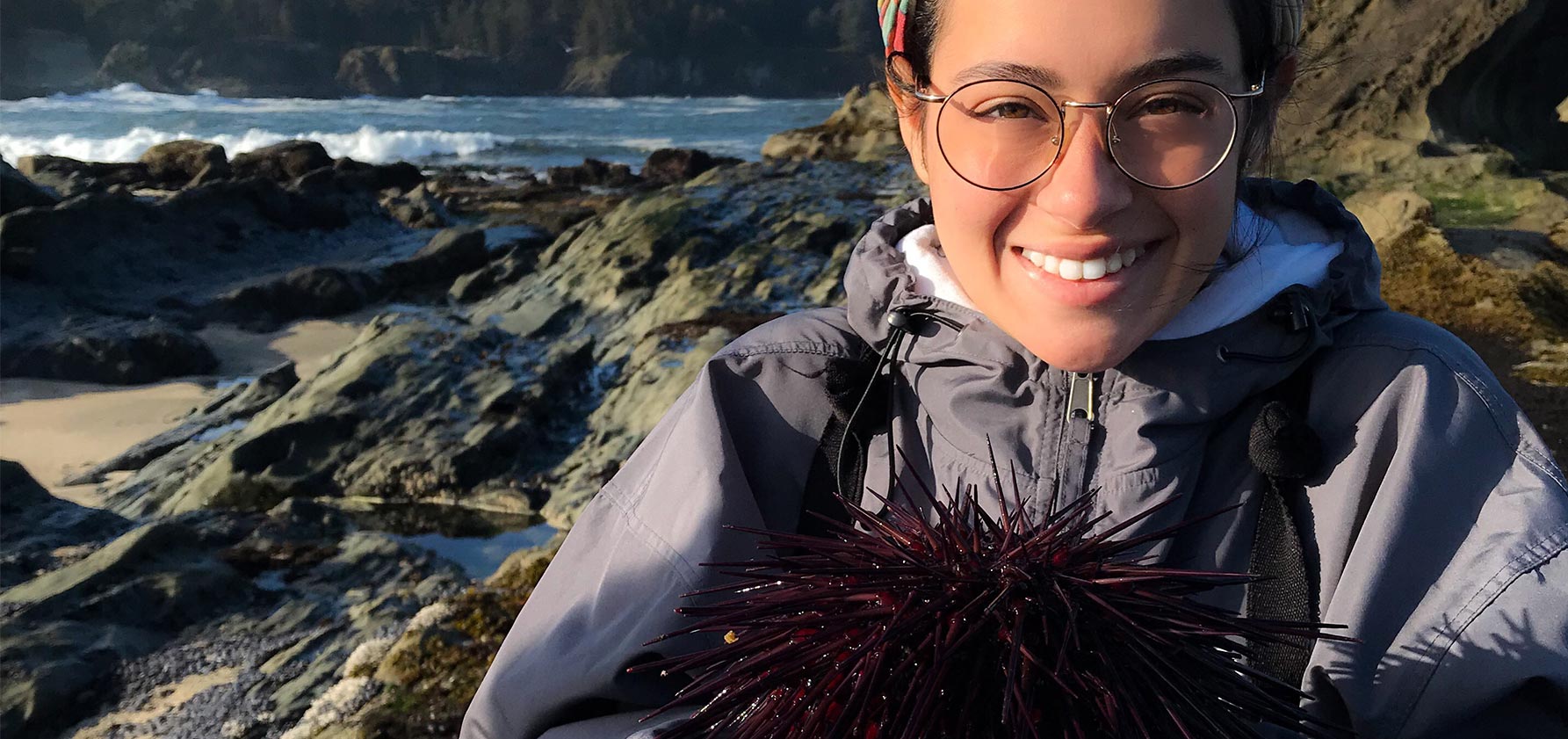 Usually I fight the thought of waking up as the sun rises, but when I smell the misty air and hear the wildlife outside as my eyes open, it no longer is a struggle. By no means am I saying I enjoy waking up at 5am every morning, but because I know in the next few hours after I awaken will be some of the greatest memories, I do not mind getting out of bed. It is amazing how much history I have learned since arriving to Charleston, Oregon and better yet all the strange facts that give this place its intriguing nature.
Last night I mentioned to one of the clerks at Davy Jones's Locker (our local corner store) that our group would be journeying to the sea cave of Qochyax Island today. Little did I know this small island had such great history in this area of Oregon. It was originally called Squaw Island, but in 2005 was changed to Qochyax to honor the tribal women and children who used to retreat there in times of peril. It is considered a very sacred place to the people who remain from the tribe and is now preserved by the National Wildlife Refuge. It is a place that no one may trespass to the top of the island.
Thankfully for our group, we were allowed to visit the shore of this majestic island by hiking across a mountain, climbing our way around the island and walking through a sea cave. Two of my favorite things I have learned from this trip are trust and unity. Our class, including our professor Dr. Lord, has bonded in a way none of my classes have ever bonded.
This trip is one with many obstacles such as making our way over slippery rocks in the intertidal to seeing the distance we must descend. Our class works together to encourage us to overcome fears and boundaries that we create for ourselves. What is a jump from one boulder to another when you have 22 willing hands to pull you over and make sure you are okay? Today's adventure may have been a hard one but has caused me to realize how close we have all became through our love of nature, science, and marine animals.
This trip will always be about the marine animals but is also about the bonds we make over them.
This trip will always be about the marine animals but is also about the bonds we make over them. The 20 minutes we spend staring at harbor seals together, or the collecting of sea slugs and sea urchins are just a few pieces of the puzzle that holds our group together. So, to conclude my blog post; We may be only be 6 days in, but Charleston, Oregon has definitely changed us all for the best and I cannot wait to see where our journey takes us next.