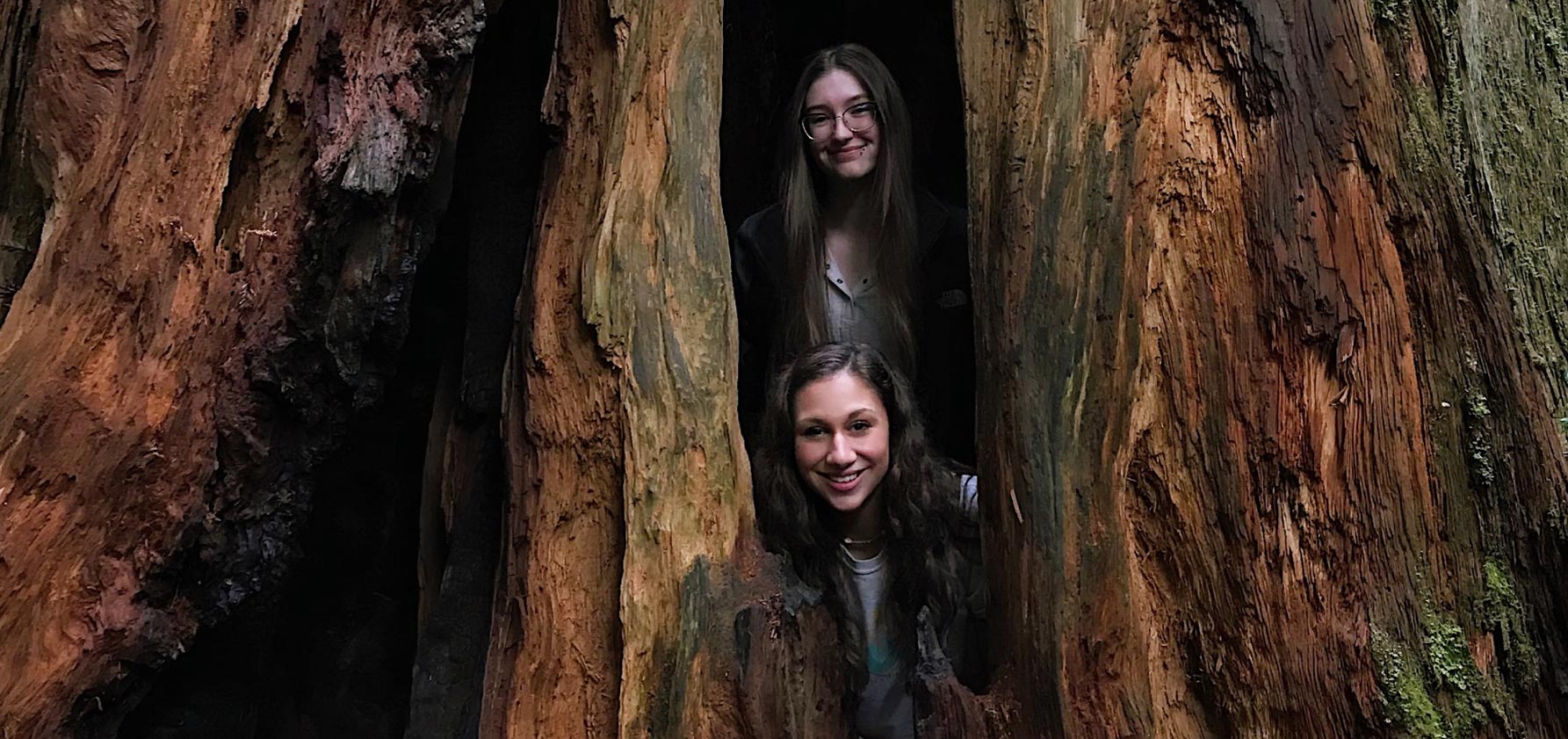 Waking up at 5 a.m. isn't so hard when you know you are about to embark on another amazing adventure. Yesterday morning we woke up before the sun so we could get on the road for our three hour drive to Redwood National Park in upstate California. The ride to California was one of the most scenic car rides I have ever been on. We drove down the coast of Oregon into California while overlooking the Pacific Ocean. Some of my classmates decided to take advantage of the drive and catch some additional sleep but I couldn't take my eyes off of the views.
Upon arriving at the Redwoods, our entire class was blown away by the size of the trees. We marveled at the height and width of the trees and questioned how something could grow to be so enormous. Our hike was only 3.6 miles but took us about 3 hours to complete because we stopped every few feet to take a picture of a new big tree or one that had been hollowed out. The walk took us to the largest tree in this part of California. It was estimated to be 1500 years old, 286 feet tall and 74.5 feet in circumference!
On our return trip from the Redwoods we stopped at Ocean World for a brief tour. The tour started out with a seal and sea lion show where we were just a few feet away from the animals we have only been able to observe from a distance. They performed all kinds of tricks for us and bade us farewell with a flap of their flipper. Before leaving Ocean World, we all got to pet a Leopard Shark which was extremely smooth and not at all scary.
So far this trip has been nothing short of amazing. All of the views have been extraordinary and pictures do not do it justice. I have learned more in these past 4 days on the coast then I could have ever learned in the classroom. Learning in the field gives a unique experience that allows you to connect what you learn in the classroom with what is actually occurring in nature. Every day is a new adventure and I can't wait to get back out to the coast tomorrow.