Study Abroad in Erfurt, Germany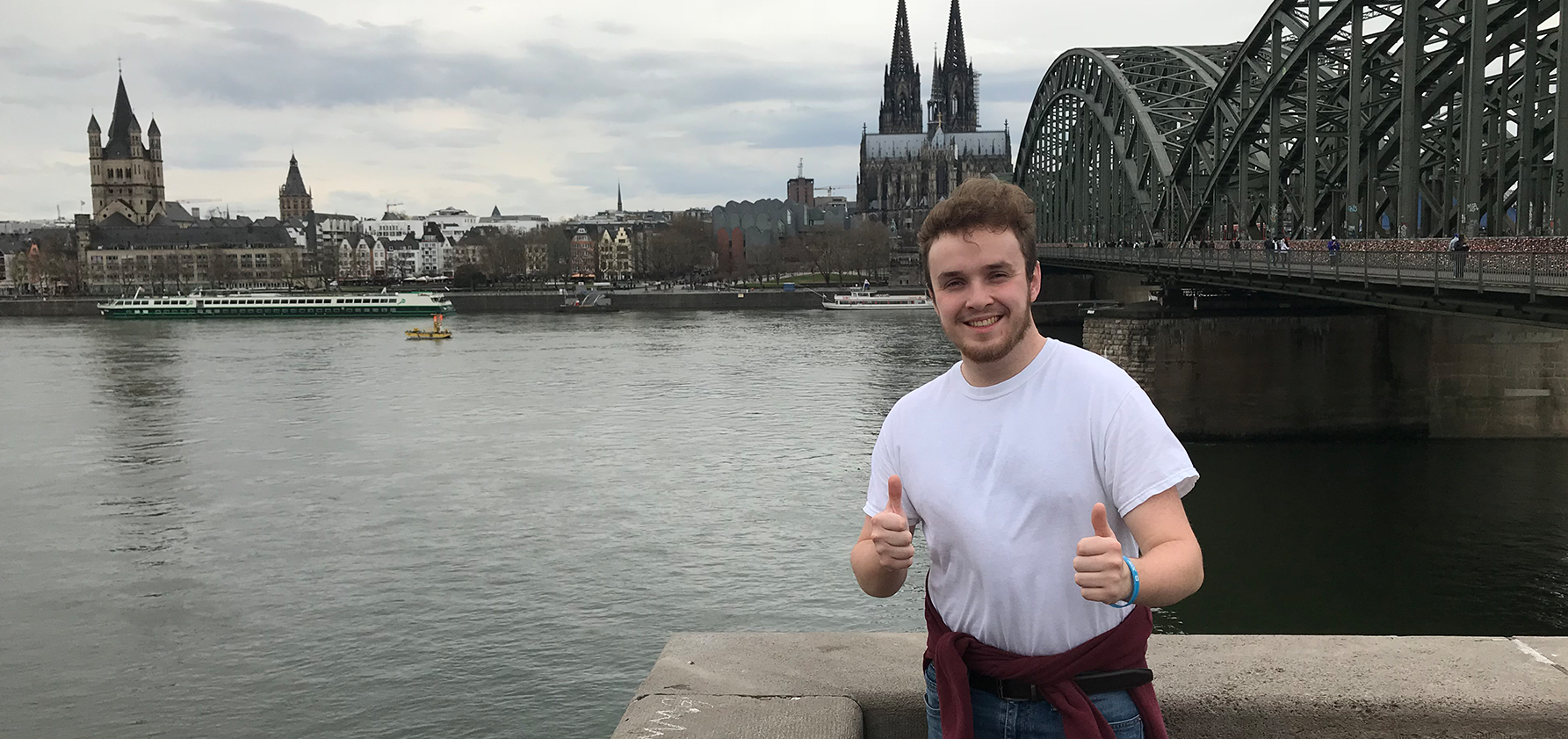 When I graduated from high school, I began my search for colleges that provided an education as well as opportunities involving the German language—that's when I found Moravian College.
During my freshman year at Moravian, I made a custom plan with the head of the German department. This plan included an intensive German track, as well as a semester abroad which would take place during the spring and summer semesters of my junior year. It has been amazing working one-on-one with my advisor—something only a small school like Moravian can provide.
Studying in Germany has been a dream of mine ever since my success with and interest in high school language courses. That being said, I was eager to go abroad to achieve my dreams. After two years and one semester of courses at Moravian it was finally time to research and choose a program that fit me and my academics goals. I decided to study at Erfurt University, which is one of Moravian's sister schools.
What appealed to me about this program was the small size of the school, as well as Erfurt's central location in the heart of Germany. At the end of my last fall semester, it was finally time to fly away from the land that I called my home for so long. I had no idea what I was getting into, but at the same time, I was ready to explore! No matter what, I promised myself to use my second language as much as possible and to meet as many new faces as I could.
What came next exceeded my expectations. The moment I arrived in Erfurt I was welcomed and oriented into the campus community. It was in this moment that I realized what kind of semester I was going to have. I met many German students and felt like I belonged as an exchange student on their campus. I was thrilled! What occurred during my five months was incredible and even that is an understatement! Not only was I able to meet German students, but I also met wonderful and unique people from all over the world who were involved in a wide variety of majors. As exchange students, we were integrated and cared for constantly. I felt comfortable because of my outlet of people, as well as enlightened. These friends that I made will be lifelong friends and excellent resources no matter where I go in the future.
---
---
Erfurt University provides a personal and noteworthy abroad program. The courses are realistic, challenging, and thorough. I think the greatest part about studying in this amazing little city was the fact that I was using the knowledge I gained in class in everyday life, every single day! I was in an area in Germany in which I was forced to push my boundaries every day by challenging social barriers and adjusting to a totally new and exciting society.
I can honestly attest to the fact that you can learn or improve your skills in a language just by living in another country. However, every experience you have depends on what you put into it. Give everything your all, broaden your horizons, and get out of your comfort zone. This is how we learn and grow as individuals. My semester abroad was eye opening and extraordinary and I would recommend this program to any of my fellow Hounds!