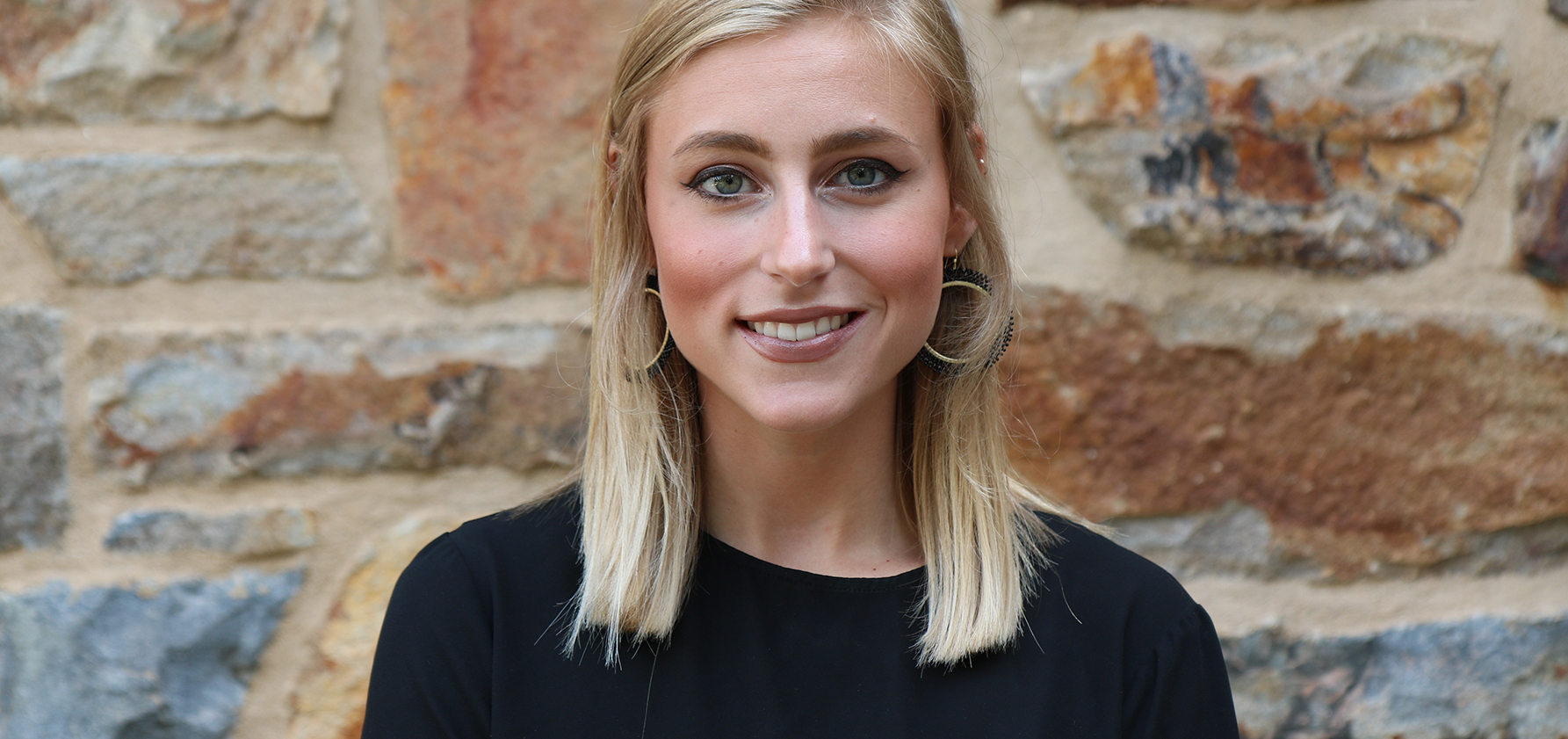 Nearly five years ago in spring 2013, I visited Moravian College as a junior beginning my college search. My aunt went to Moravian, so naturally I wanted to check it out. I've seen how successful she is in her life, so I knew this school would be a good choice. I submitted my early-decision application to Moravian College that fall, received my acceptance, and my college search was over. I was going to be a Class of 2018 Greyhound.
Nearly four years later with graduation just around the corner, I am excited because I get to stay a Greyhound for a little bit longer as I'm accepting an offer of admission that I received through Moravian's Graduate Admissions Office to get my Master's in Business Administration. Still, this May marks the end of an era, and I can't help but reminisce. It's been three and a half years of change and wonderful experiences, and Moravian has become my home-away-from-home. Where I started out here a few years ago is a lot different than where I am now. Switching from majors, joining Greek Life, studying abroad, finding a new career passion, and staying to get my MBA weren't part of my initial plan.
I first came to Moravian College in August 2014 planning to major in nursing: the plan was to graduate in four years and become a nurse. I never imagined that I would switch tracks and instead be studying business with minors in ethics and communications, and then go on to pursue an MBA. That's something I sort of fell into through having an environment that said it's okay to change your interests. When I changed my major, studying abroad for a semester without delaying graduation became an option, so I got to spend six months studying business in Australia and making new friends from different parts of the world.
For someone who chose a school only forty-minutes from home because I'd never been away from home before, Australia was a leap outside of my comfort zone. But without the words of encouragement of family, friends, faculty, and staff at Moravian, I never would have gone and had the time of my life. Coming back from studying abroad and beginning my senior year I came to realize that I was truly passionate about pursuing a career in Financial Aid Services in higher education – something I never would have expected to happen nearly four years ago. I owe this to the wonderful staff that saw my potential and invested the time to help me develop my interests and passions, and help me realize that this could be something real.
Nevertheless, although I've loved my time here at Moravian, sometimes I have to wonder what life would have been like had I given another college a chance instead of going with my gut instinct and choosing Moravian. I've come to one basic premise. Yes, while I realize that other colleges may have been able to offer everything that I've experienced and these are not just unique opportunities on Moravian's campus, no, I don't think that I would have fallen into where I am today if it hadn't been for Moravian. Moravian has an "It" factor. It's the atmosphere, the staff and faculty, and the students themselves that promote growth. I found myself here because I could change my mind, find new interests, and try new things all while being supported by people who wanted the best for me and wanted to see me flourish, to be a little revolutionary.