In Focus Healthcare Spotlight: Soar Project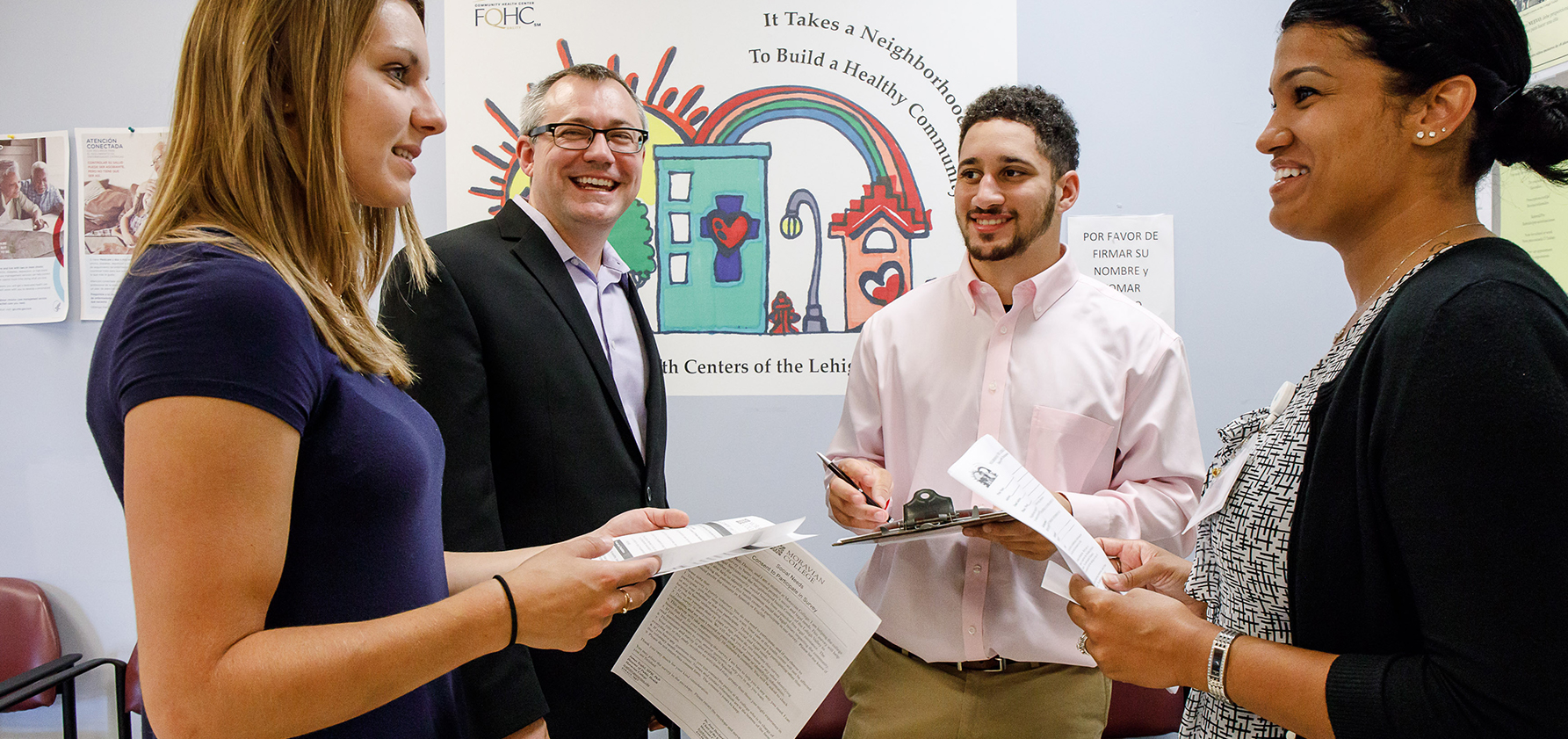 Assessing and intervening in health harming legal needs in the Lehigh Valley
Project by: Dr. Teufel, Beth Davies, and Aaron Hudson
During our project, we learned that civil legal aid in the United States is provided by a large number of separate service providers that are funded in many different ways. This legal aid helps mitigate poverty in communities in the United States: the aid helps increase income and financial security through wages, benefits, and tax credits. It goes towards efforts to obtain safe housing and prevent homelessness, improve physical and mental care, prevent/help individuals escape domestic violence, obtain services that help stabilize families, assist in education opportunities, and more.
For our project we assessed and intervened in health harming legal needs in the Lehigh Valley by:
Evaluating health-harming legal needs of participants of the Neighborhood Health Centers of the Lehigh Valley.

Assessing the goals and perceived impacts of clients served by the Medical-Legal Partnership of the Lehigh Valley (a partnership between Lehigh Valley Health Network and North Penn Legal Services).

Assessing the goals and perceived impacts of clients served by the North Penn Legal Services.
To evaluate the health-harming legal needs we conducted surveys or structured interviews. The information that we discovered showed us how beneficial the legal aid is for individuals within the community we live in. We were able to calculate that 72% of the population that we surveyed have at least one legal need that was not met. There are various locations that assist people in these situations one of the places being the Neighborhood Health Centers in Easton, Allentown, and Bethlehem. The interviews and surveys allowed us to determine how beneficial the services are to the people that need them the most and identify any aspects that can be improved upon to further assist those who need the legal aid the most.