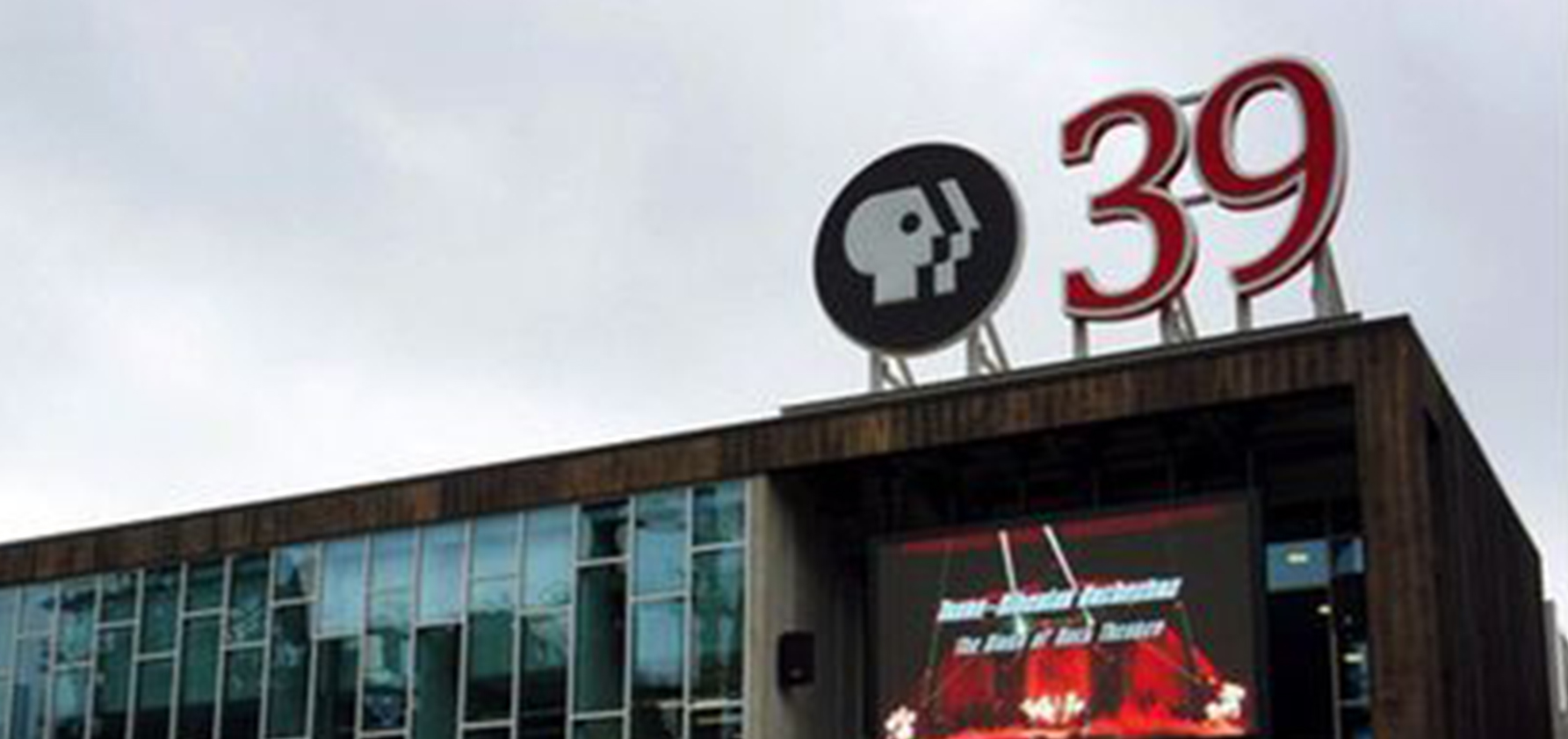 My freshman year, I was lucky enough to receive a two-day externship through the Center for Career and Civic Engagement. For those two days over winter break, I had the opportunity to visit PBS39 News, and shadow alumni Brittany Garzillo '13. Being a self-designed media and communications major, I was really excited that an externship applied to what I was interested in.
All of the people at PBS39 were welcoming and very informative. I first met Brittany and was given a whole tour of the news station and each one of its departments. Some of the department heads told me about their roles at the station. I was viewed a live recording of a school scholastic bowl, and even got to guide the teleprompter for it—this was by far the most interesting part of my experience! I got to meet the producer for the station and sat in on one of their daily staff meetings. My day wrapped up by speaking to the editing department and learning more about Brittany and her role there. Overall this experience really showed me that television was the direction I want to take my career in.
Not being positive about your future or major is a great reason to take on an externship. Even of you know what you want to do someday, I suggest trying out an externship and making sure you are happy within that field.
It was a great way to learn more about potential departments I could someday be involved in, and a great way to meet new people and gain more helpful contacts. I would recommend an externship to anyone who wants to get the feel for a certain field. It is a one-of-a-kind experience and something everyone should take advantage of.
If you're interested in an externship, contact the Center for Career and Civic Engagement office in the Hub. Take advantage of this amazing opportunity and sign up now!