My Heritage Day: Peaceable kingdom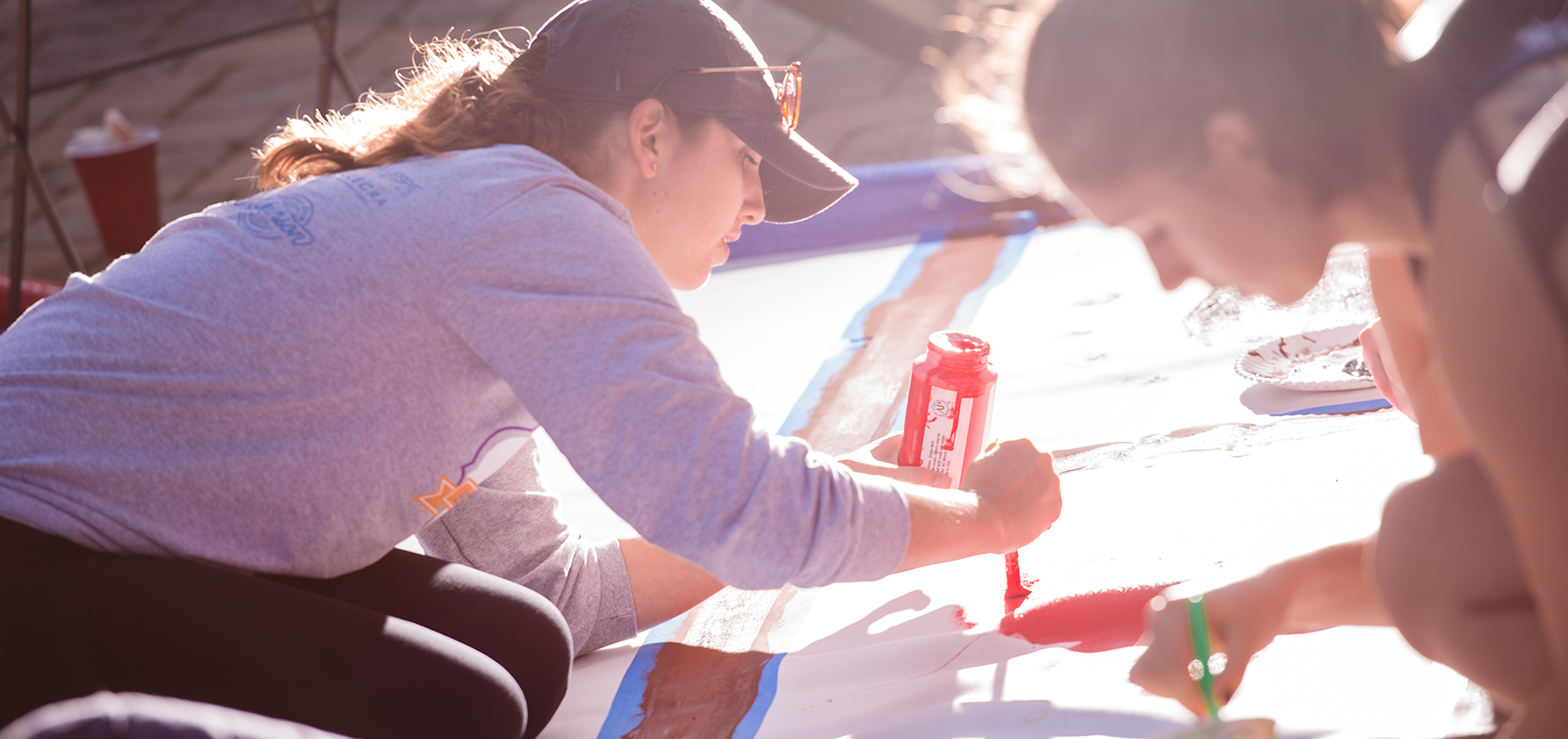 On September 20th, 2017, the Moravian College community gathered together to celebrate its second annual day of service, also known as Heritage Day, also known as my favorite day of the year.
This year I was on an on-campus site leader, and volunteered for the no-kill animal shelter Peaceable Kingdom.
It was 85 degrees outside and the sun showed no mercy, but there was no place I would rather be than outside on the PPHAC patio painting posters for the animals at Peaceable Kingdom. The animals in Peaceable Kingdom are in distress and suffer from anxiety, usually from traumatizing or abusive households. The mission of our service was to create an atmosphere for them that would help alleviate the constant stress they feel everyday. My dog was a rescue dog and suffered from separation anxiety – knowing that I was able to give back to a community that hosted dogs like my own was fulfilling, and definitely hit home.
It was a successful day of service. At the start of our service, I did not know anyone at my site. There were 20 strangers, faculty, student, and staff, all gathered around a white blank canvas with no direction or idea as to what we wanted to accomplish. It was silent and awkward. However, once we started to work together, once some people took lead and others contributed, we were all able to come together, create new memories, make new friends, and create a beautiful canvas.
That is what sets Moravian College apart from other schools. We are a small community that makes HUGE impact.
Moravian College is unique because of what it is made up of. It is made up of leaders who not only envision a the change they wish to see in the world, but also become a part of that change. We are a combination of dreamers and doers. We have come a long way in advancement, while still commemorating tradition, service, and community. That is what's so great about being a hound.