The Head Athletic Trainer to the Bears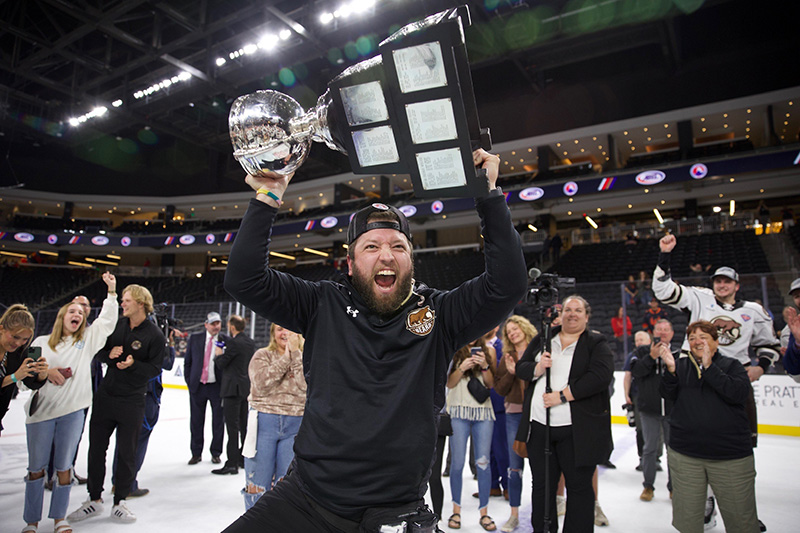 It was an especially sweet victory when the Hershey Bears—the minor league affiliate of the Washington Capitals ice hockey team—won this year's Calder Cup, the league championship, in game seven on the road.
"One of our players suffered an injury in February, and we worked hard with him through the championship in late June to keep him on the ice," says Shawn Fliszar G'18, the Bears' head athletic trainer. "He scored the winning goal in game seven."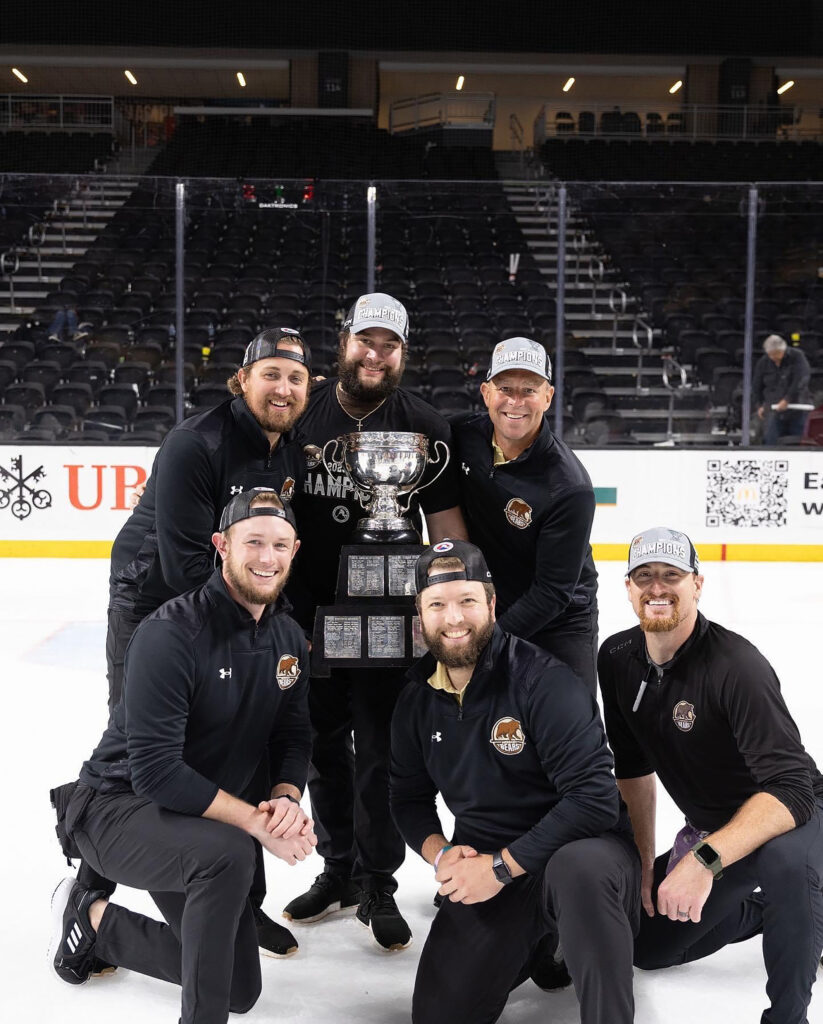 Fliszar was promoted to head athletic trainer of the Bears in 2022 after serving as assistant athletic trainer since December of 2020. He was among the group of American Hockey League trainers awarded the Yanick Dupré Memorial Award for their efforts during the pandemic. The eponymous award honors the memory of a Hershey Bears team member who died of leukemia in 1997 at the age of 24. It is given to the individual or individuals of the league who best represent the spirit of Dupré's involvement in the community.
Fliszar earned his master's degree in athletic training from Moravian University in 2018 as a member of the first cohort to go through the program, which began accepting applicants in 2016. Brand new, the program hadn't yet been accredited, but that didn't dissuade Fliszar.
"I learned about the program from Dr. Scifers when I was at DeSales [where I earned my bachelor's degree]," Fliszar says. "He had a lot of confidence when speaking about the program, and he really cared about who the students would be and that they have good character.
"It was just the seven of us in the program," recalls Fliszar. "The faculty pushed us to be the best that we could be. They are awesome human beings, deeply committed to the profession and full of positive energy. Going through the program as the first cohort, we were going to hit some bumps along the way. They were transparent about that, and they took our feedback. It was cool to be a trailblazer."
For his six clinicals, Fliszar interned in football, men's and women's basketball, and ice hockey. It was during his internship in football at Old Dominion University in Norfolk, Virginia, that he learned about the Norfolk Admirals, a minor league ice hockey team. They accepted him for his final internship in his last semester at Moravian; then a position opened up on the team, and Fliszar was hired as the head athletic trainer in 2018.
Fliszar never played hockey, but he watched his best friend play the game in high school, and he's been an avid ice hockey fan since those days. The Moravian faculty encouraged him toward that clinical with the Admirals, and Fliszar found his sweet spot. "My personality fits with that of hockey players. They have been the most grateful and welcoming group of athletes. The Hershey Bears are like a family."
Fliszar's goal is to move up to the National Hockey League. "Hopefully with the Washington Capitals," he says. "They've treated me amazingly."