Bringing Experience Back to Campus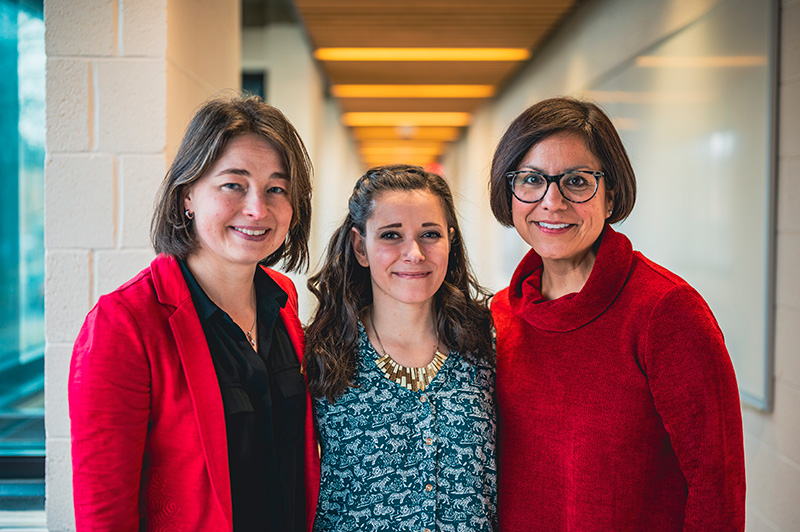 Every year, alumni are invited to campus to share their research, career experience, or life tips with students. This past spring, Moravian University welcomed alumni from nursing, finance, biology, and law enforcement, and students appreciated their time, expertise, and the glimpses they gave into the world beyond Moravian.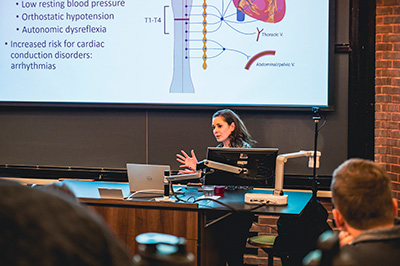 As part of Brain Awareness Week in March, Cecilia Fox, professor of neuroscience, asked Marissa Cusimano '19 to present her research to students and faculty on combining cell transplantation with exercise to improve cardio-electric conduction after spinal cord injury. Cusimano is a doctoral candidate in the neuroscience program at Drexel University in Philadelphia.
Nurses from the Class of 2022—Dana Roncolato, a pediatric nurse with Lehigh Valley Health Network; and Hannah Adams and Robert Roman, who both work in the intensive care unit for St. Luke's University Health Network—participated in a panel discussion for Moravian's senior nursing students. The nurses shared their first-year experience, emphasized the importance of the mentor relationship, offered advice on the Praxis exam, answered questions from the soon-to-be nurses, and reassured students that, as Moravian University students, they are very well prepared for their profession.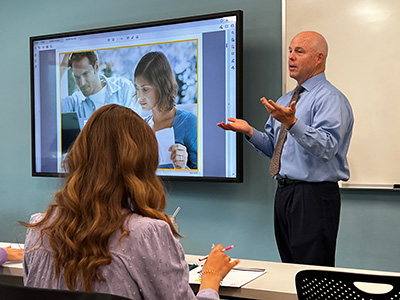 Assistant professor of athletic training Ellen Payne invited Chuck Parry '89, of Edward Jones, to speak with her students. Parry traveled down from Clarks Summit, Pennsylvania, to discuss cash management, the best strategy for paying down credit cards, how to choose the right credit card, and other topics of interest to soon-to-be grads.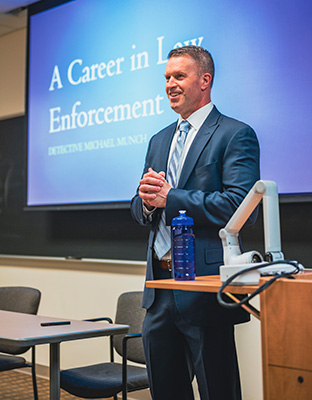 A police officer for 21 years and a detective for the last 15, Michael Munch '89 has also been a counterintelligence agent in the US Army for 24 years, including 11 years on active duty. The Moravian University Department of Sociology and Anthropology invited him to give a presentation to students on how to prepare for a career in law enforcement.