Moravian University receives approval to add Lancaster Theological Seminary to its accreditation portfolio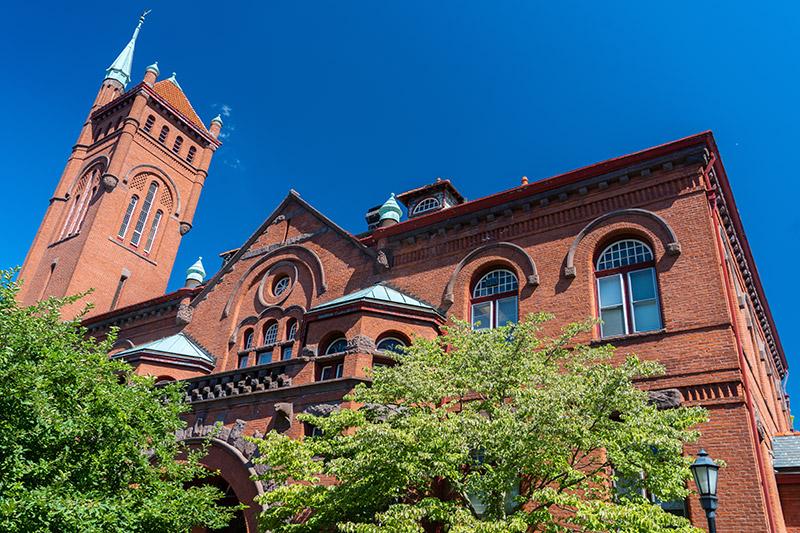 Bethlehem, PA, July 5, 2023: Moravian University announces that it has received approval from the Middle States Commission on Higher Education (MSCHE), an international accrediting organization recognized by the United States Department of Education, to include Lancaster Theological Seminary as part of the University's MSCHE accreditation. This action by MSCHE completes one of several legal and regulatory steps in progress to officially make Lancaster Theological Seminary a part of Moravian University.
The process of combining Lancaster Theological Seminary with Moravian University and Moravian Theological Seminary began in 2021. Both seminaries continue to offer fully accredited graduate theological degree programs, certificate programs, and lay leadership classes on their campuses in Lancaster and Bethlehem and online.
"We are excited to have reached this important milestone in the accreditation process," said Carol Traupman-Carr, provost and vice president for academic affairs at Moravian University and Lancaster Theological Seminary. "I am grateful to everyone on both campuses for their diligence and hard work in moving through this long but important process. Our work is not yet done. While we still have other submissions due to MSCHE and other regulatory agencies, the most important work is that which will continue for years—getting to know and include in our educational ecosystem the strengths that each campus brings to the larger entity and building on the opportunities that this combination presents."
Another report to MSCHE is due January 1, 2024, which will provide updates on the rest of the regulatory process, governance, and other items as requested.
The process of fully embedding Lancaster Theological Seminary into the Moravian University system is expected to be completed by June 2024.
Media contact:
Moravian University
Michael Corr
Assistant Vice President of Marketing and Communications
corrm@moravian.edu
610.861.1365
Moravian Theological Seminary/Lancaster Theological Seminary
Meg Graham
Director, Joint Seminary Communication & Marketing
grahamm@moravian.edu
717.290.8702
About Moravian University
Moravian University is the nation's sixth-oldest university, located in Bethlehem, Pennsylvania, and offers undergraduate and graduate degrees that blend liberal arts with professional programs. For more than 275 years, the Moravian University degree has been preparing students for reflective lives, fulfilling careers, and transformative leadership in a world of change. Moravian University is a member of The New American Colleges and Universities (NAC&U), a national consortium of selective, small to midsize independent colleges and universities dedicated to the purposeful integration of liberal education, professional studies, and civic engagement. Visit moravian.edu to learn more about how the Moravian University focus on education for all prepares its students for life-long success.
###