2 Lehigh Valley universities get funds to speed up special education certification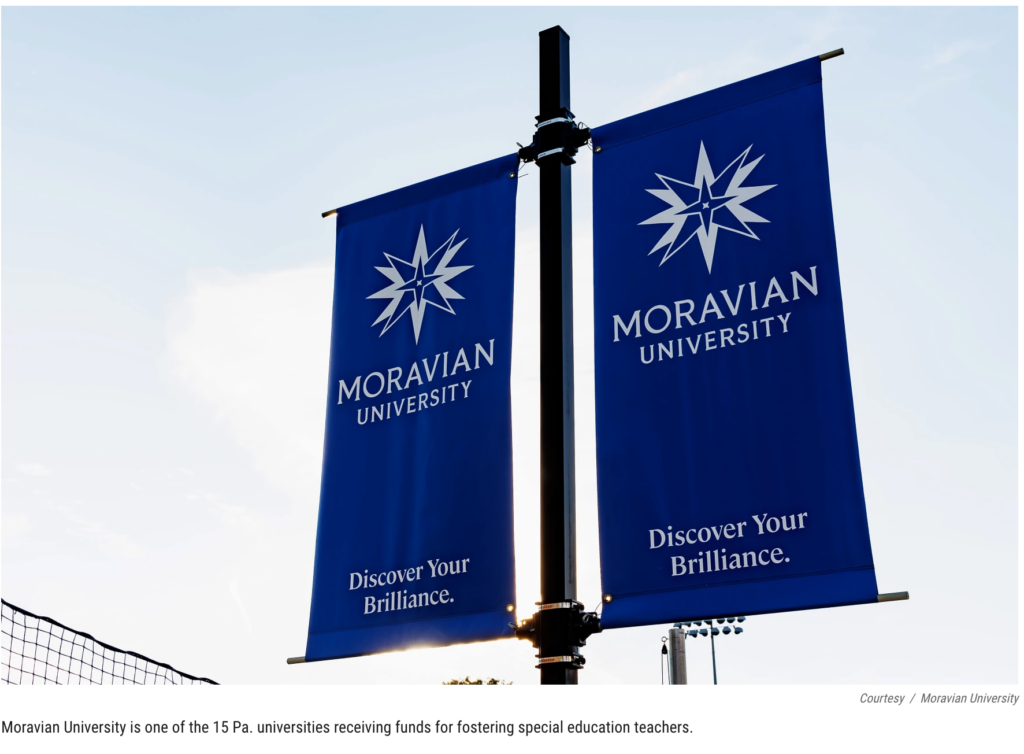 LehighValleyNews.com | By Alan Lu
Published April 30, 2023 at 6:00 AM EDT
Harrisburg, Pa. — The Pa. Education Department (PDE) has announced $1.5 million in grant funding to 15 universities, including nearly $200,000 to Lehigh Valley schools, to expedite the process for students to become special education teachers.
The PDE has granted $1.5 million to 15 universities partnering with school districts to speed up the process of becoming special education teachers
Lehigh University and Moravian University are among the beneficiaries
Governor Josh Shapiro's budget also includes an additional $103.8 million in funding for special education in Pennsylvania
Lehigh University has received $100,000 while Moravian University got $99,912, according to the state. Both have partnered with school districts to use the money to speed up the process.
To read the entire article on LehighValleyNews.com please visit: 2 Lehigh Valley universities get funds to speed up special education certification