Curtis (Hank) Barnette receives the Robert P. Casey Medal for Distinguished Achievement from AICUP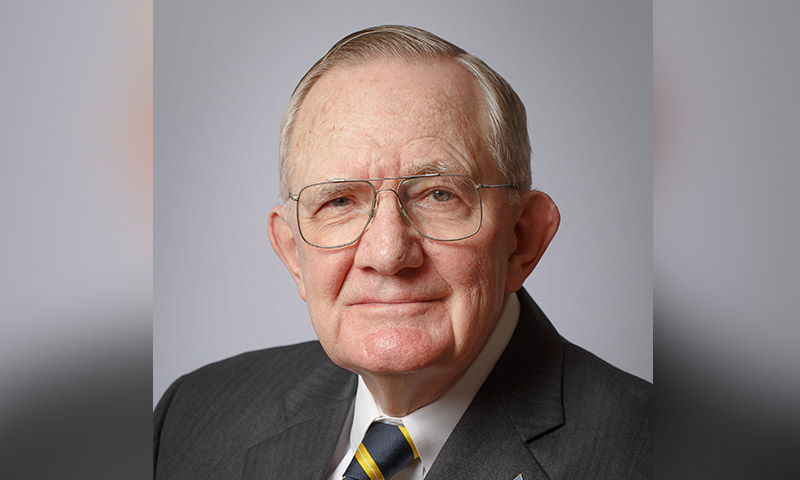 On March 28, 2023 during the 63rd Annual AICUP Presidents Meeting, Moravian University Board of Trustees member Curtis (Hank) Barnette received the Robert P. Casey Medal for Distinguished Achievement. This award from AICUP is presented to an individual who has shown extraordinary commitment to the value of independent higher education.
A press release from AICUP stated "Hank Barnette was Chairman and CEO of the Bethlehem Steel Corporation and received widespread acclaim for his leadership throughout the closure, cleanup, and re-use process in the Lehigh Valley. In his retirement, he has been a model corporate citizen, leading community efforts in Pennsylvania and elsewhere, with education at the center of that work" said Tom Foley, President of AICUP during his introductory remarks. Bryon Grigsby, President of Moravian University presented Dr. Barnette with the award. "He and his wife, Joanne, have established student scholarships at Lehigh University, DeSales University and Moravian, where Dr. Barnette is the longest serving Board of Trustees member and Co-Chair of the Governance Committee", Grigsby said.
To read the entire press release from AICUP, please visit Lifetime Higher Education Advocates Receive Awards during Association of Independent Colleges & Universities of Pennsylvania Annual Meeting.