Moravian University announces three new programs available in the School of Behavioral and Community Health for Fall 2023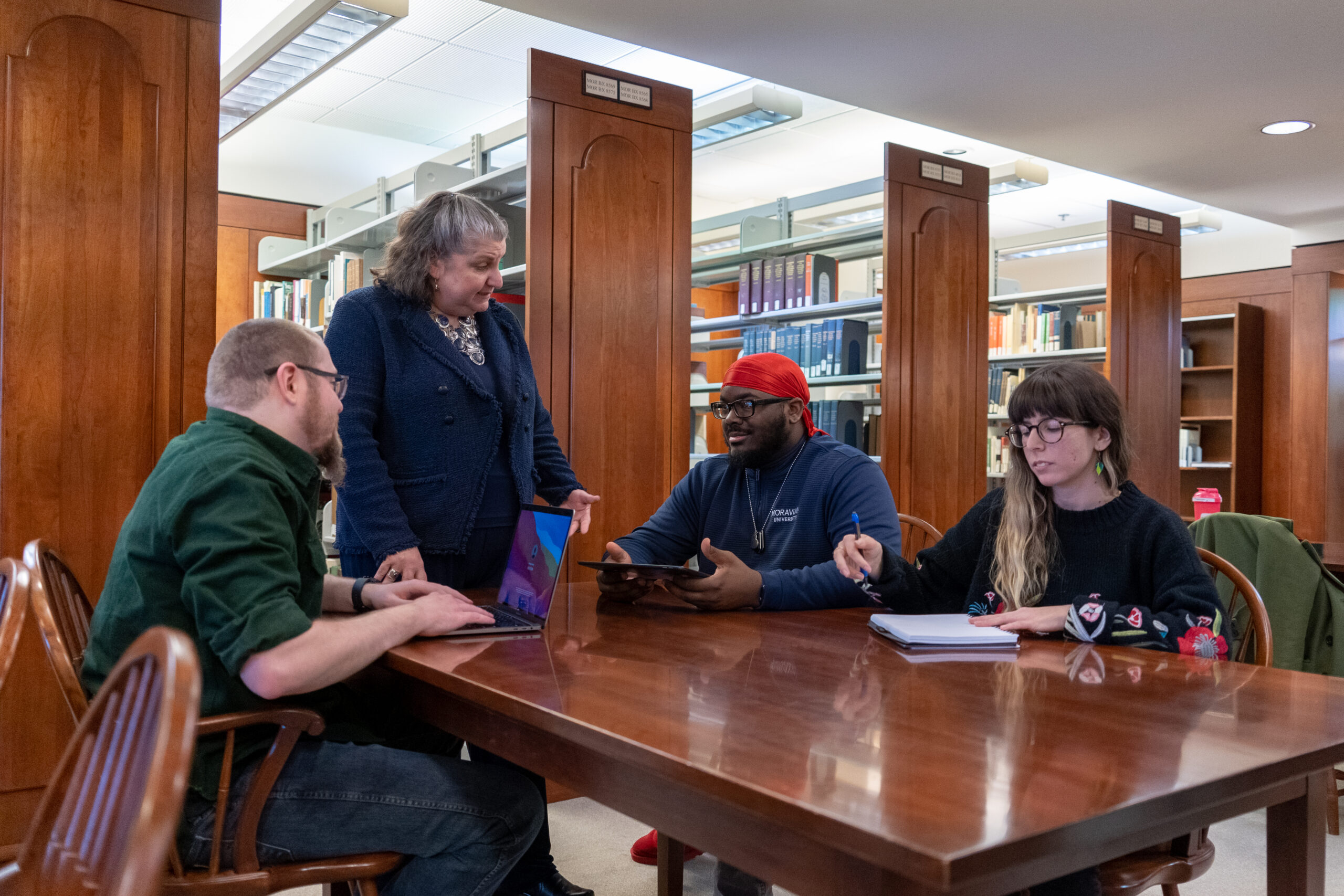 The new programs will be led by Dr. Freda Ginsberg, MBA
Bethlehem, PA, February 27, 2023: Today, Moravian University announced that in the fall of 2023 the School of Behavioral and Community Health will launch three new programs: an online Master of Social Work, a blended (live and online) Master of Arts in School Counseling, and a revised, blended (live and online) Master of Arts in Clinical Counseling. In the summer of 2022, Dr. Freda Ginsberg was named the founding Dean of the School of Behavioral and Community Health at Moravian University and will oversee the introduction of these new programs.
"We're confident the programs being offered this fall will help train professionals to address the mental health crisis in the community," said Dr. Freda Ginsberg, MBA, dean of the School of Behavioral and Community Health at Moravian University. "With the launch of these programs Moravian has identified a need, and developed academic programs to address that need."
The Moravian University School of Behavioral and Community Health was formed because of the 2021 transition to university status and allows dean-level faculty to lead newly formed schools within the university structure. The goal of the School of Behavioral and Community Health is to offer state-of-the-art training so its graduates will become multiculturally competent service providers who can address social injustice in their work with underserved populations and in so doing, contribute to a more equitable and just society.
Courses will offer options for modality, including online format (e.g., asynchronous), a "live online" format (e.g., synchronous on Zoom), a blended/hybrid format, or a live classroom on campus. Full-time or part-time enrollment options are also available. Details about licensure and certifications available after completion of each program can be found on the Moravian University website.
For more information on the new programs available, please visit: moravian.edu/behavioral-community-health.

Media contact:
Moravian University
Michael Corr
Assistant Vice President of Marketing and Communications
corrm@moravian.edu
610.861.1365

About Moravian University
Moravian University is the nation's sixth-oldest university, located in Bethlehem, Pennsylvania, and offers undergraduate and graduate degrees that blend liberal arts with professional programs. For more than 275 years, the Moravian University degree has been preparing students for reflective lives, fulfilling careers, and transformative leadership in a world of change. Moravian University is a member of The New American Colleges and Universities (NAC&U), a national consortium of selective, small to midsize independent colleges and universities dedicated to the purposeful integration of liberal education, professional studies, and civic engagement. Visit moravian.edu to learn more about how the Moravian University focus on education for all prepares its students for life-long success.
###