Community Partner: Boys & Girls Club of Bethlehem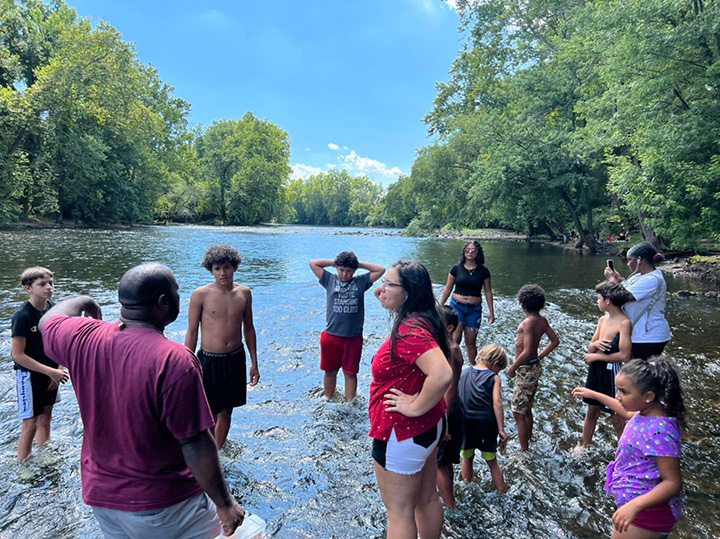 By Winston Alozie, CEO
The Boys & Girls Club of Bethlehem exists as a youth development organization. This means that we serve young people by providing relevant programming that helps shape their physical, social, educational, and psychological development in positive ways. Our mission: "To enable all young people, especially those who need us most, to reach their full potential as productive, caring, and responsible citizens." We have been blessed to do this work in Bethlehem for 92 years.
What do you love most about your job/organization?
The kids! They keep me focused and on my toes. Every day I learn something new from them, whether it be actual information or something about myself. Working with kids keeps me humble, and I work hard to earn their respect and trust.
How does Moravian College support your mission?
For decades Greyhounds have volunteered with our program. Even today sororities and fraternities from Moravian have been an integral part of how we mentor children. Moravian athletes help with our Triple Play fitness programming, and every sport season, members of various teams come and do their sport with our kids on a weekly basis. In addition, we receive one or two interns from Moravian every year.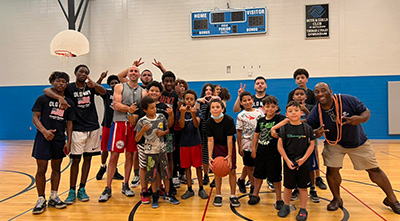 How can Moravian College—and the greater community—be more involved with your organization?
We exist because the community believes in us. We always appreciate support from friends like Moravian University. Folks can be involved by giving their time to mentor or their treasure as donors. It takes approximately $1,200 per child each year to provide the services we offer. Financial donations really help us do what we do for the community.
What is the biggest challenge your organization faces?
The negative influences of community. Where a child lives—on a crowed inner-city block or the comfort of suburbia—the negative influences of peer pressure, social media, apathy, and a battery of ever-changing, more discreet destructive elements infiltrate their daily lives. Drugs and violence are on the block corner and the cul-de-sac. I mince no words.  We must be a polarizing force against that.
What do you hope for the future of your organization?
That the children we serve will see each other as neighbors and siblings as they grow up. That they will know each other well enough to not harm each other and instead lift each other up (cue, "I Believe the Children Are the Future"). It is my vision that we grow and enhance our services so that every neighborhood has a Boys & Girls Club or easy access to one.
To learn more about the Boys & Girls Club of Bethlehem, visit our website.