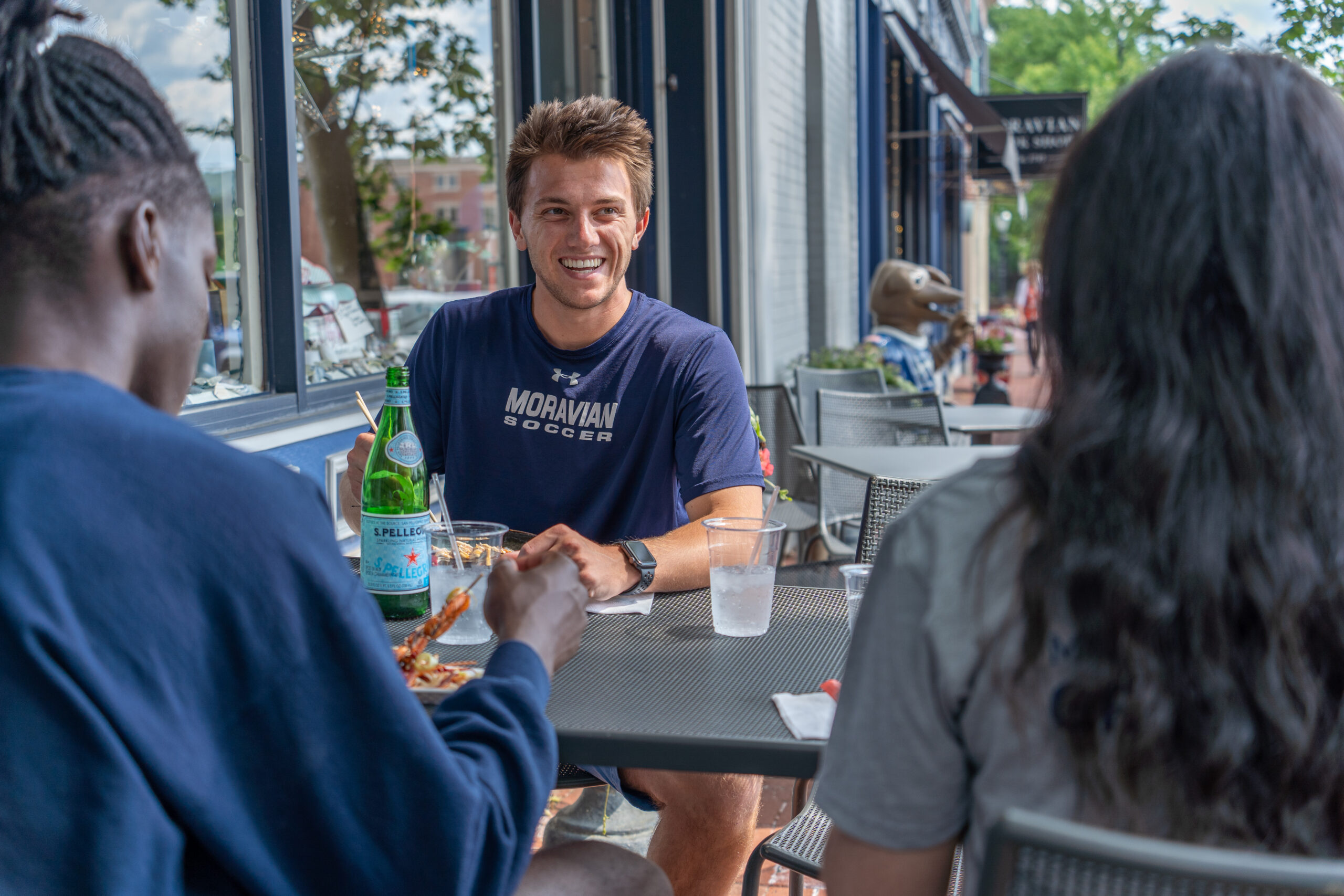 Hello, everyone! My name is Hannah Ryan and I'm a part of Moravian University's Class of 2023. I was born and raised in Bethlehem, PA, so there's a plethora of places that I've been going to for as long as I can remember, but I am still constantly finding new things to do and explore.
I chose a few of my favorites to share with you, but the list does not end here by any means! There are so many delicious restaurants, exciting events, and sites to see that I'm sure you'll develop a list of your own some day soon.
Christkindlmarkt
They don't call Bethlehem the "Christmas City" for no reason! Christkindlmarkt brings this name to life and shows you exactly why Bethlehem deserves such a nickname. This cozy Christmas wonderland is by far my favorite event in Bethlehem. Once all of the fall festivities are over and the leaves fall off the trees, winter can be a drag. This event gives you a chance to get in the Christmas spirit with handmade ornaments, trinkets, hats, and scarves, as well as food from delicious vendors and even a surprise visit from the man up at the North Pole. I've been going to Christkindlmarkt with my family for years, and the ice sculptor has always been a highlight for me. There is nothing like looking at all of the talented vendors showcasing their festive art and food while getting ready for the holiday season.
Hotel B Ice Cream Parlor
Whether it's the hottest day of the summer or the coldest day of the winter, in my book, it's always a good time for ice cream. Hotel B Ice Cream Parlor in downtown Bethlehem is the perfect stop for something sweet after a nice day of shopping on Main Street or a long final exam. I love walking down to Main Street with friends and getting a scoop after class or dinner. They have some unique flavors like Death by Chocolate and my personal favorite, Coconut Chip! The tables and chairs outside are perfect for people-watching and chatting while enjoying not only the delicious ice cream but the overall beautiful ambiance of downtown.
Celtic Classic
One event in Bethlehem that I cannot say enough great things about is Celtic Classic. I may be biased because of how much I adore the fall, but this event is perfect to get you in the mood for the beautiful, brisk weather approaching. It happens in September, so it's an exciting way to get out and socialize after getting to campus. This free festival takes place on the streets of downtown Bethlehem with plenty of entertainment ranging from Celtic music and dance performances, to traditional athletic competitions. Celtic Classic is an annual event that I am sure to not miss.
Shopping
Though this activity is fairly broad, shopping on Main Street is one of my favorite things to do after a day on campus. There is nothing better than being able to shop, while also getting fresh air and enjoying the weather. I love stopping in the Moravian Book Shop and looking at the Moravian apparel and newest books while also getting to appreciate some pieces made by local artists. I tend to pop in to every store I pass, as there are so many handmade, local finds such as soaps, artwork, and apparel to support and enjoy. I always tell myself that I'm just going to window shop, but that never works! There are many unique shops to explore downtown and plenty of opportunities to support local businesses!