Dr. Larry Lipkis, professor of music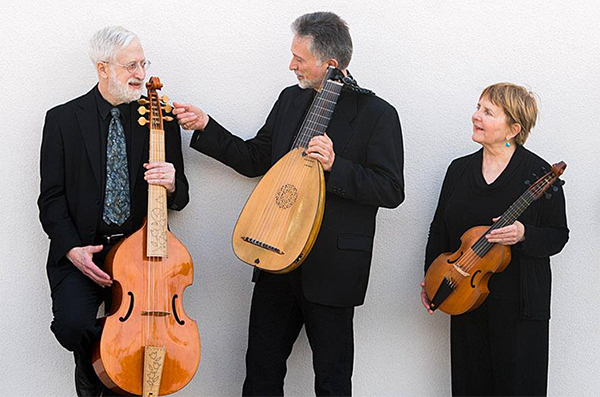 Larry Lipkis is a Bertha-Mae Starner '27 and Jay F. Starner Professor of Music and composer-in-residence. His recent chamber opera, Simonetta, performed by the American Chamber Opera Co., received rave reviews from New York critics. Inside Moravian asked Lipkis to share his musical interests, moments from his Moravian experience, and a few details from life beyond campus.
How did you become interested in music, and specifically what drew you to the types of music you perform and compose?
I was interested in music from a very early age and studied piano and clarinet as a child, growing up in Los Angeles. When I attended UCLA as an undergraduate, I became interested in early music (that is, music before 1750). As a graduate student at the University of Pennsylvania, I joined a professional early-music ensemble, the Baltimore Consort, with whom I still perform. The music I compose is mostly in a contemporary classical style but often with influences of early music. That is especially the case with my two operas, which are based on the lives of medieval writer Guillaume de Machaut and renaissance artist Sandro Botticelli.
Are there any specific moments from your experience with students that stand out in your mind as special?
I love working with students and particularly enjoy making music with them in ensembles. There have been many concerts—too many to mention—that have standout memories for me, both with my composition students and my early music ensembles. I also enjoy honors projects and independent studies, where students delve deeply into a subject. I sometimes learn right along with them.
Share something about yourself that people may not know.
I'm a bit of a foodie. I enjoy cooking and eating meals in a wide variety of cuisines. I also like to hike. From an early age, I've loved and cherished the times I've spent outdoors and in the wilderness. Still do.
What is your favorite place on campus?
Peter Hall because it's the most beautiful room on the entire campus and has great acoustics for chamber music.
What is your favorite Moravian University tradition?
Vespers. It's a beautiful, music-filled, awe-inspiring service.
What do you like to do when you have free time?
Travel. I find it stimulating, especially connecting with family and friends that live far away. Also, I love spending time with my family—wife, Linda; daughter, Julia; and son, Rory—and performing with the Baltimore Consort.
I can never resist a good_____.
Piece of chocolate.