Gwen Kester '24 Accepted to Research Advocacy Program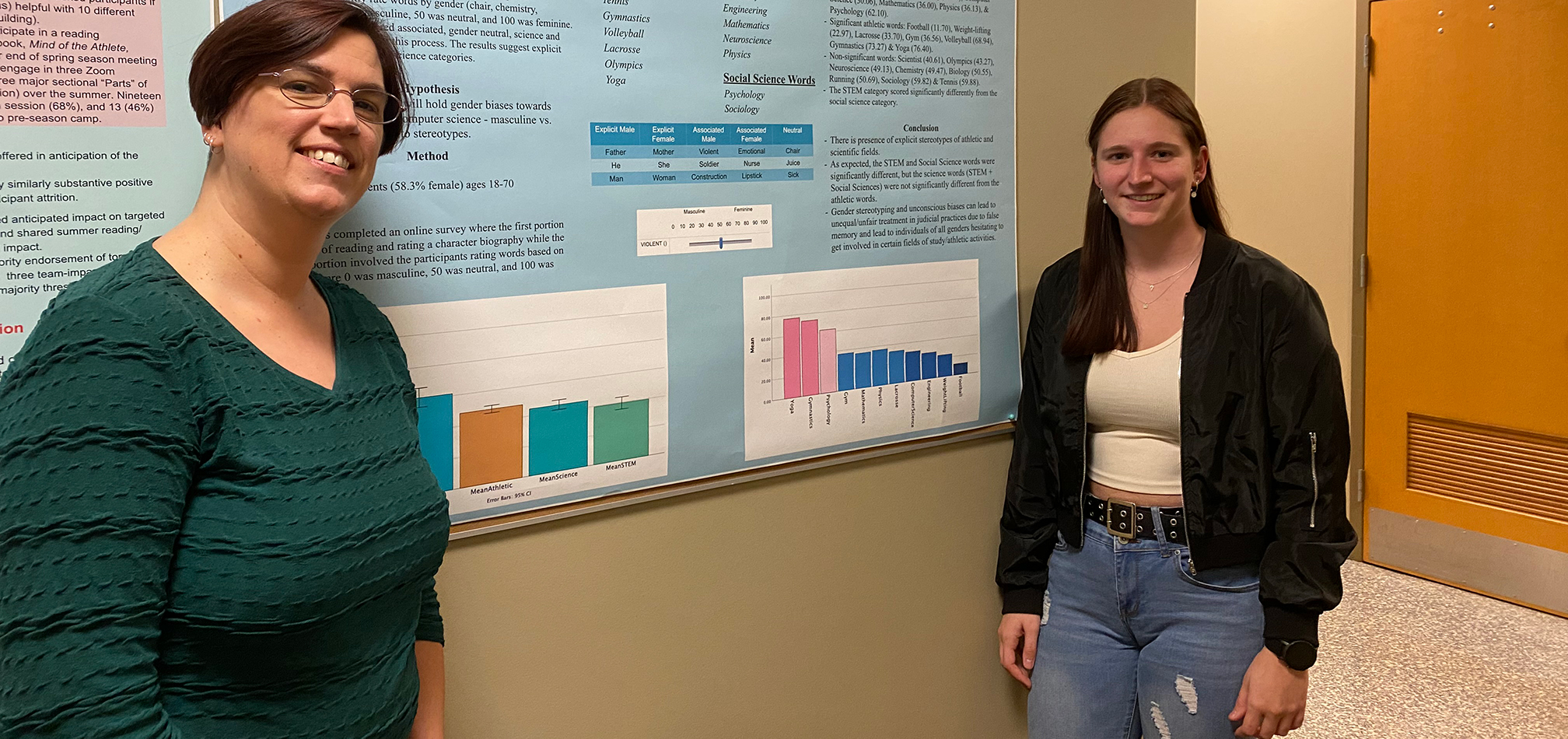 Gwen Kester '24, a neuroscience major and chemistry minor, and her research advisor, Sarah Johnson, associate professor of psychology, have been accepted to participate in the 2022-23 Scholars Transforming Through Research (STR) program.
A new program, offered by the Council on Undergraduate Research, STR is a competitive application-based professional development opportunity for teams consisting of a campus representative and one or two undergraduate students. These teams will participate in a 6-month program (October 23-24, 2022, through April 2023) aimed at developing their communication and advocacy skills, which will empower them to convey the power of the high-impact practices of undergraduate research, scholarship, and creative inquiry experience to diverse stakeholder groups.
"As we work to enhance undergraduate research opportunities at Moravian, I am sure that Gwen and Sarah will gain valuable information to help guide our efforts," says Diane Husic, dean of the center for scholarship, research, and creative endeavors and professor of biology.
"This program provides a wonderful opportunity to learn how to effectively communicate the importance of undergraduate scholarship, research, and creative inquiries," says Kester. "As the president of the Undergraduate Research Club on campus and a student that has participated in a variety of research projects, I have seen many incredible types of scholarship have important impact on the community and the students conducting the work. Advocating for these opportunities is crucial for continuation of the many wonderful programs out there.
"It feels exciting to have been accepted to this program," Kester adds. "I am eager to have the opportunity to talk with other students that are enthusiastic about research advocacy and to improve my ability to convey the importance of undergraduate research."
Look for a story about Kester's experience in May of 2023.