Nadia Belverio, Class of 2022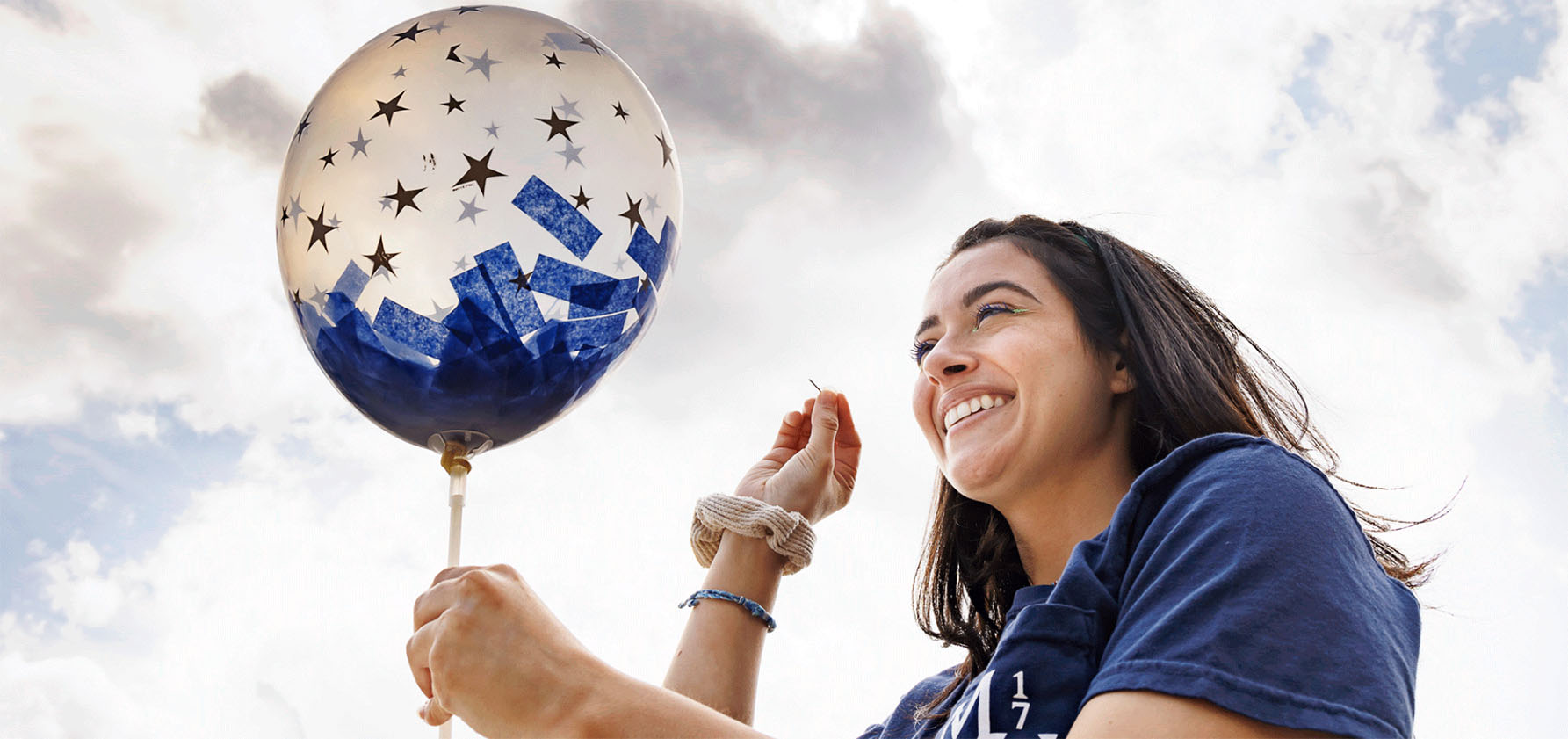 Nadia Belverio '22 came to Moravian University from Fairfield, New Jersey. Get to know a little bit about this remarkable senior here.
What are you studying?
I have always questioned why things work the way they do and been determined to find the answer, so I decided to study biology. I also love that no matter how many people do not want to believe it, the study of biology is built off of facts.
What activities are you involved in?
I have been involved in a plethora of activities but most significantly the following:
Environmental Coalition (ECO) President 2021 and Student Sustainability Representative
3D Printing Team Manager
26 Point Ambassador and Admissions worker
United Student Government (2019 & 2020)
Teaching assistant: General Chemistry, Genetics
Peer Mentor for Intro Biology
Tell us about one of the best experiences you've had at Moravian?
My best experiences at Moravian University have been serving on the sustainability committee and as president of the student-run Environmental Coalition (ECO) in 2021. Through the ECO club, I have met some of my closest friends, and I discovered my passion for sustainability advocacy. This past year I had the pleasure of producing two big projects:
The first is an upcycling project called SwagBash. Throughout the month of April (Earth Month) students drop off extra unwanted Moravian-branded clothing in the HUB lobby. On Earth Day, all of this apparel will be checked for quality and will be set up in a pop-up shop for students to come pick out any new gear they want. All apparel that is not upcycled within our university will be donated to a local partner. In the next few years, the Center for Civic Engagement has agreed to manage this program to continue reducing the use of fast fashion and make our campus a bit more sustainable.
The second project is campus-wide free menstrual cup distribution provided through a partnership with the company AllMatters. For two weeks, students had the opportunity to sign up to receive a free menstrual cup. One hundred thirty-eight students signed on, and we are currently distributing the cups. If all of Moravian's female students switched permanently to these cups from traditional paper menstrual products, such as pads and tampons, it would save 36,500 unrecyclable menstrual products a year!
Share something about yourself that may surprise people.
Anyone who knows me well knows that my grandmother, Bernice Belverio, is my best friend. She was my main role model in guiding me into womanhood, as I lived with only my fantastic father and brother for an integral part of my developing life. My grandma and I have spent our years sharing experiences and lending advice on fashion, life, and food. Many people are even surprised to know I have slowly taken over many of my grandmother's vintage fashion pieces, which have become staples in my wardrobe. These pieces of clothing keep my grandmother close even when we may be thousands of miles away from one another, and I will cherish many of them for the rest of my life.
What is your favorite place on campus?
The computer science lab. In addition to my heavy involvement in biology, I dedicate a lot of time to 3D design and printing. From the countless hours I have spent in the lab, I have met some of the most brilliant minds on campus and the most caring group of friends I could have asked for. I want to thank my roommate—and best friend—Elizabeth Vicente, for introducing me to the lab. I will forever be grateful for not only our computer science lab but our computer science "home."
What is your favorite thing to do when you're not studying?
I have spent the majority of my life learning culinary arts from my father, Joe Belverio, and my mother, Donna Belverio. They have taught me to never be afraid of trying new flavors and food from different places. Therefore if I am not hitting the books, I am in the kitchen cooking for myself and my friends.
What is the best advice you have ever received or a quote that stays with you?
"Life is like a river, it is always flowing, it can flow slowly or it can flow quickly, it can change courses but nothing can stop the river from flowing. The same happens with life, there are no external circumstances that can stop it from flowing. One thing is sure: Life always goes on. We have different options: We can go with the flow and move on with life, we can stay still like a rock while life passes over us, or we can fight against the current." I do not remember who told me this when I was younger, but it has stuck with me my whole life and reminded me to never sit like a rock collecting moss. This concept has been around for a long time, but I found the words above to be the best summary of the concept I could find.
Share something that makes you happy.
I am a huge animal lover, so any time I can immerse myself in wildlife, I find pure bliss.