Emily Saulino '22 Awarded First Place for Research Poster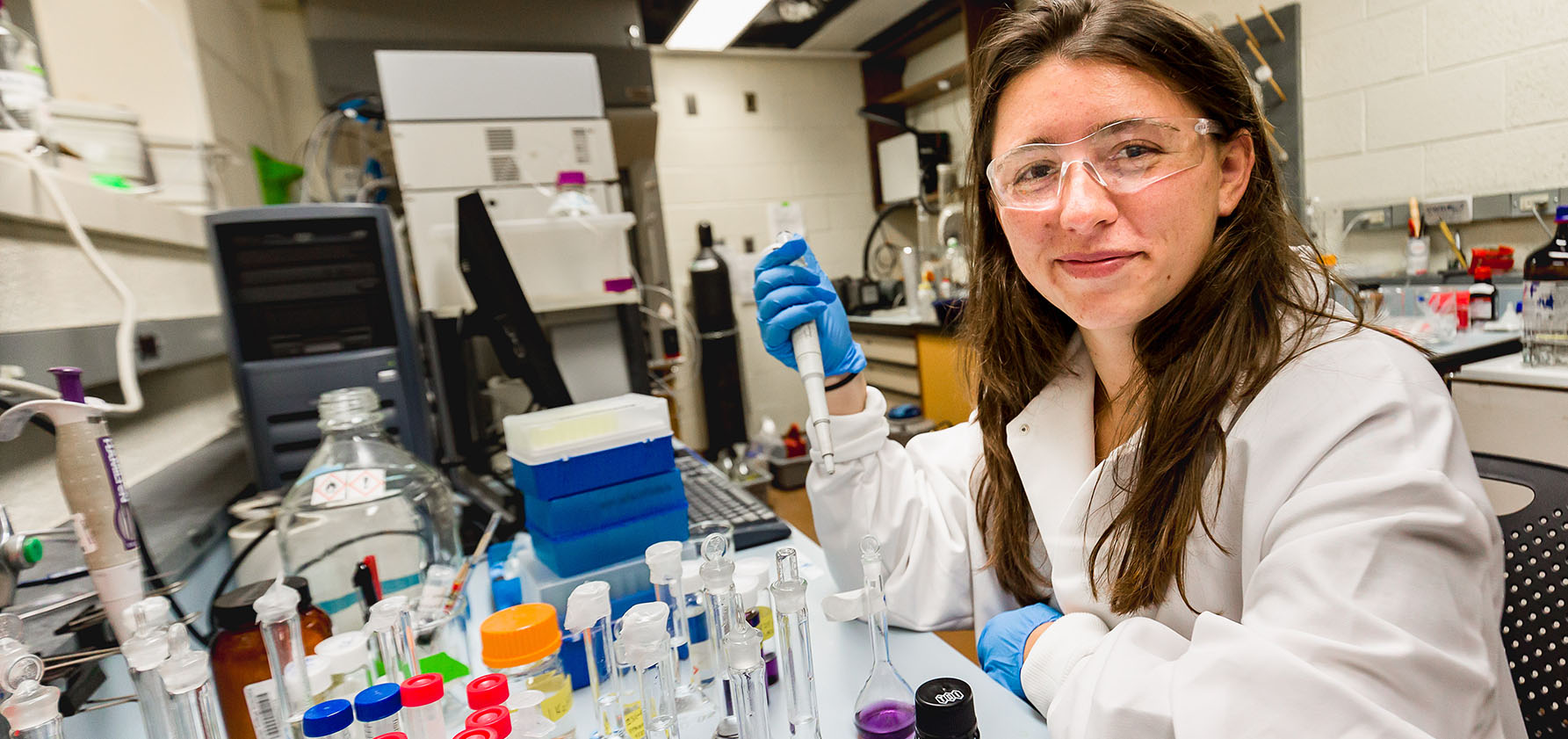 Biochemistry major Emily Saulino '22 was awarded the best poster for undergraduates in the physical sciences category at the 2022 national meeting of the American Association for the Advancement of Science (AAAS). Emily's poster, "Synthesis and Cytotoxicity Study of Novel Dirhodium Complexes," presented research that explores whether dirhodium complexes (metal-based chemical substances) made in the laboratory might be effective in chemotherapy treatments for cancer.
Saulino's presentation points out that cisplatin has been used as a chemotherapeutic since the 1960s, and many cancer cells develop resistance. Under the mentorship of her two advisors, Stephen Dunham, associate professor of chemistry, and Anastasia Thévenin, assistant professor of biology, Emily's honors research established a novel synthesis and screening approach of dirhodium complexes in both a crude and purified form. Emily then tested these complexes in cervical cancer cells, comparing their cytotoxicity to cisplatin. Emily's approach can now be applied to synthesis and high-throughput screening of novel dirhodium complexes toxic to cancer cells.
Saulino transferred to Moravian and completed a SOAR (student opportunities for academic research) project during the summer of 2021 (photo above) and an honors project in fall 2021. She plans to apply to medical schools, including those with MD/PhD research programs.