Community Partner: Second Harvest Food Bank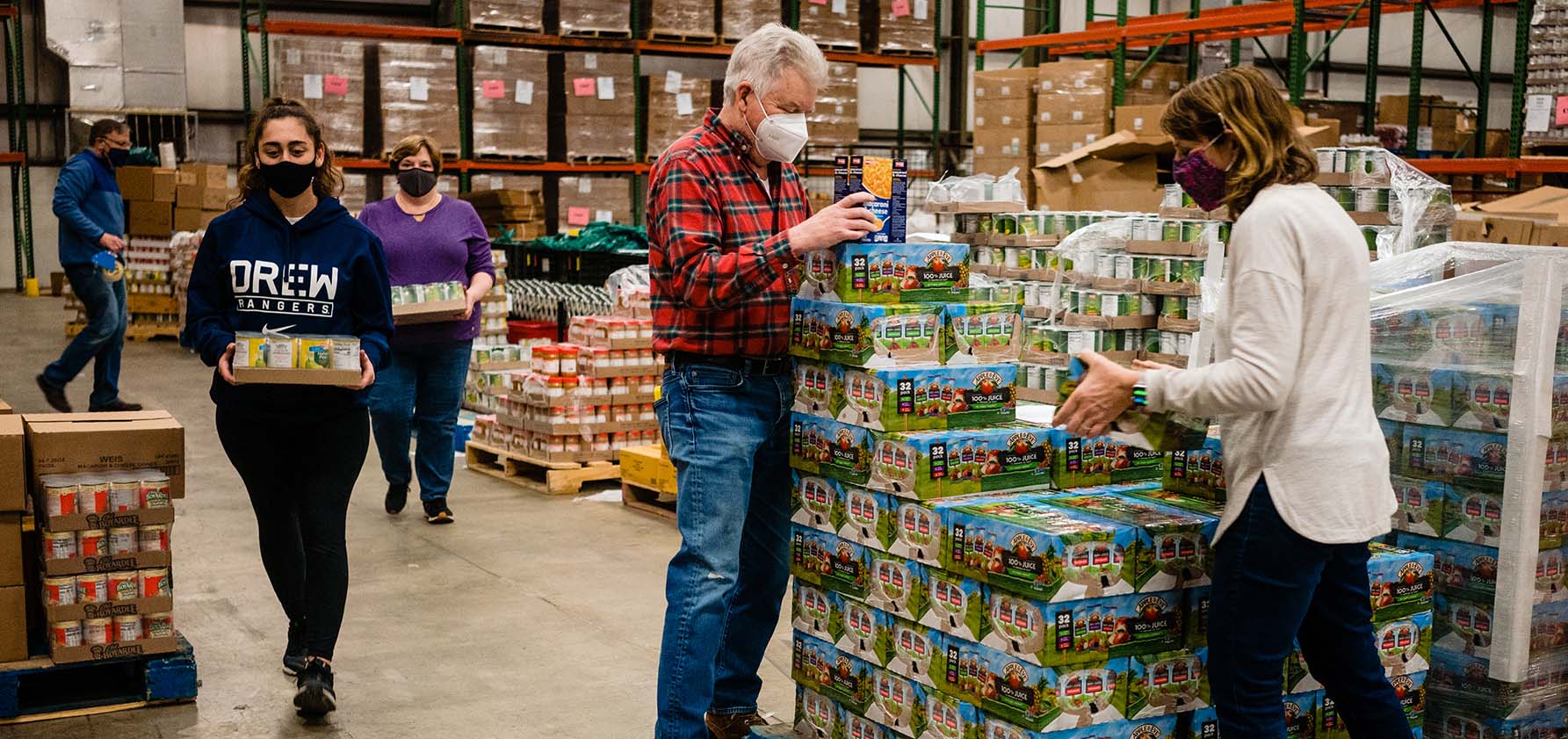 Tell us about your organization and its mission.
Second Harvest provides nutritious food, offers nutrition education, advocates to end food insecurity, dismantles barriers to create access, and works to attain food justice. We serve residents across Lehigh, Northampton, Carbon, Monroe, Pike, and Wayne counties.
Our programs provide children, seniors, and families with fresh and nutritious groceries. We also provide training and access to land to new and emerging farmers at The Seed Farm, help people enroll to receive SNAP benefits, and administer supplemental nutrition programs for seniors and military families.
What do you love most about your job/organization?
I love that I can see the impact of what we do play out in the community. I've been able to visit some of our food distribution sites with my team and talk with the people we serve. Interacting with our participants and hearing firsthand how they've struggled with food insecurity just makes me realize how necessary our work is.
How does Moravian College support your mission?
We've had an excellent track record with Moravian bringing their students out to volunteer. This academic year, we've had groups from the 1742 Experience and Heritage Day pack boxes for our PA Senior Food Box and Military Share programs. The Career and Civic Engagement team has been incredibly helpful in supporting our volunteer efforts.
How can Moravian College—and the greater community—be more involved with Second Harvest Food Bank?
We are always looking for more volunteers to help with our monthly food packing opportunities. This is a great option for teams, Greek life, or any other group that is interested in serving the community in a fun and meaningful way. We also appreciate monetary donations and food drives—these are great ways to get involved for anyone who may not have the time to come to the food bank for a volunteer opportunity.
What is the biggest challenge your organization faces?
The biggest challenge we face as an organization is the challenges our network of 200-plus nonprofit community partners, including food pantries, meal centers, shelters, schools, and senior living centers face. We are only as strong as the agencies to whom we provide food, and a lot of pantries we serve have a small and aging volunteer based. Without proper support, these volunteers struggle to distribute the food directly to the community. We really encourage anyone who has a passion for fighting food insecurity to get involved with their local food pantry.
What do you hope for the future of Second Harvest Food Bank?
As a food bank, the greatest thing we can hope for is to go out of business. That would mean all the community members we serve are no longer suffering from food insecurity and therefore, our jobs are obsolete. While this is a daunting goal, we've been consistently growing as an organization these past few years and are putting a greater emphasis on advocating for food justice so that families will no longer need services such as ours.