Marissa Zondag '13, Leadership Gift Officer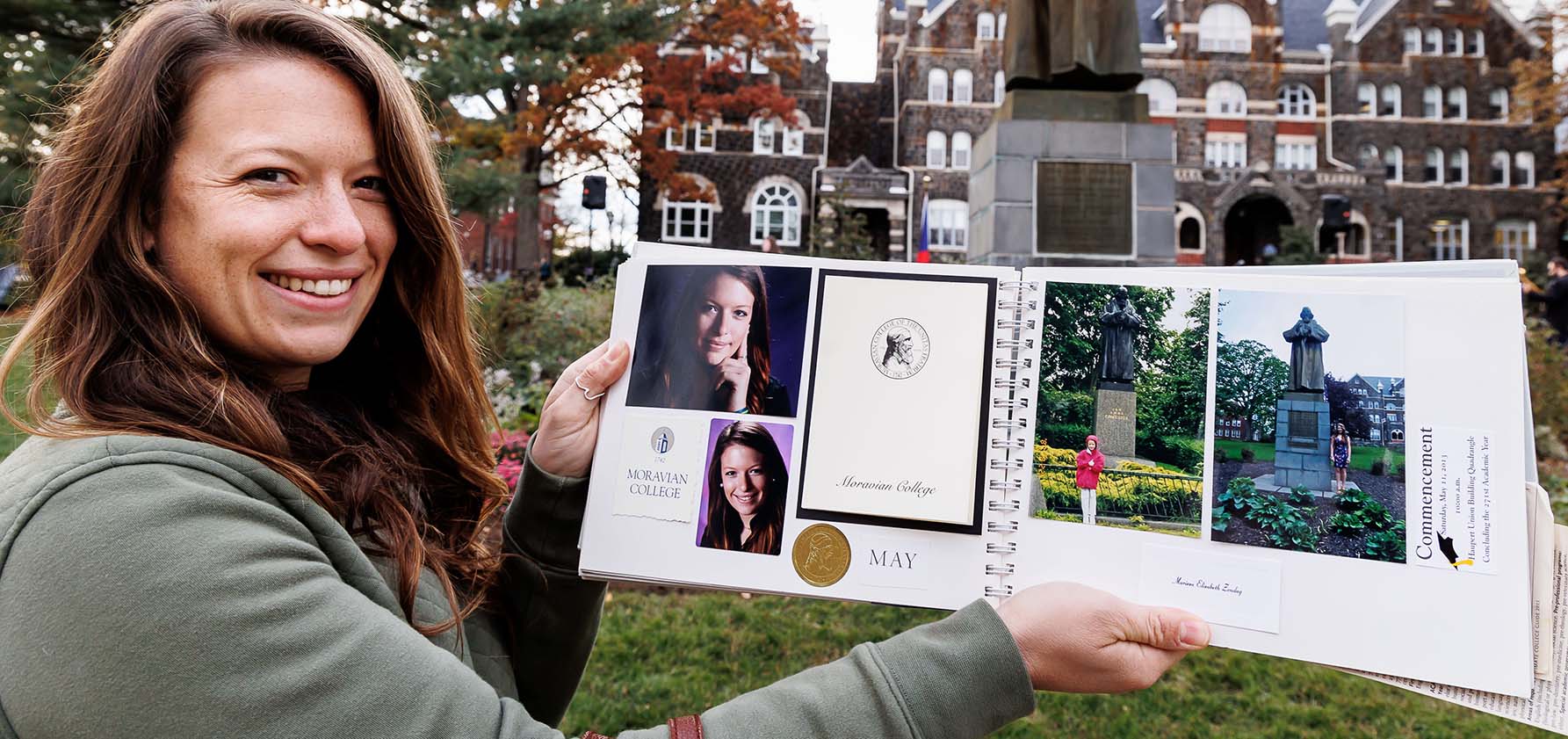 Marissa Zondag is a leadership gift officer in the Office of Development and Alumni and Family Engagement.
Where did you grow up?
In Bethlehem, PA. I love this city, particularly for its charm and history, and I loved growing up here and now living here as an adult. I feel very connected to my community and that is important to me.
You are a Moravian grad. What did you study?
History and art history
What drew you to your profession, and what do you enjoy most about what you do?
As many people in this field will tell you, they accidentally fell into their roles, and that is true for me, too. I started working in fundraising at a local hospital and transitioned to the other Lehigh Valley "M" school where I got my footing in higher ed development. Working there made me realize how much I would love to do this job for my own alma mater, and I was on the hunt for an opening at Moravian ever since. I love getting to meet and work with other alumni who love Moravian as much as I do, and helping them make an impact on the university is incredibly rewarding.
How did your undergraduate experience at Moravian prepare you for this role?
Moravian exposed me to professional opportunities early on, including helping to place me in my first internship at a local nonprofit. That internship experience was the first step on my nonprofit career path, and I am so grateful.
Share something about yourself that the Moravian community may not know.
My family is from the Netherlands, and we travel there frequently. On my first trip there, when I was seven, we went to see Jan Amos Comenius's grave, where a very similar statue to our Bethlehem statue stands. We took my picture there because I thought it was so cool that we had the same statue at home. Little did I know then that the statue and its meaning would play such an important role in my life!
What is your favorite spot on campus?
Anywhere with a good hammock!
What is your favorite college tradition?
Homecoming, because I love how people from all classes—not just their reunion year—come back to be with their friends. The friendships made here are lifelong.
What is your favorite activity when you're away from campus?
Paddle boarding because I can be outside and take my pup!
What book, film, song, or piece of art has so touched you that you find it enduring/unforgettable?
I am a child of the Harry Potter era, and even as an adult I find the books as incredible as when I read the first book in first grade.
I can never resist_____.
A good bowl of pasta carbonara.
Who inspires you and why?
My mom. She is the most incredible woman, mother, and friend. As an accomplished development professional, she is my mentor. More importantly, I hope to emulate the way she cares for others and our natural world. I hope to one day follow in her footsteps as a great beekeeper!
What is the best advice you have ever received?
Don't think of your career path as a ladder. Sometimes you need to take roles that might not be "up the next rung" but will lead you down the path you really want to be on.
Share something that makes you feel happy.
Being outside!
Photo: John Kish IV Photography