Hired During the Pandemic!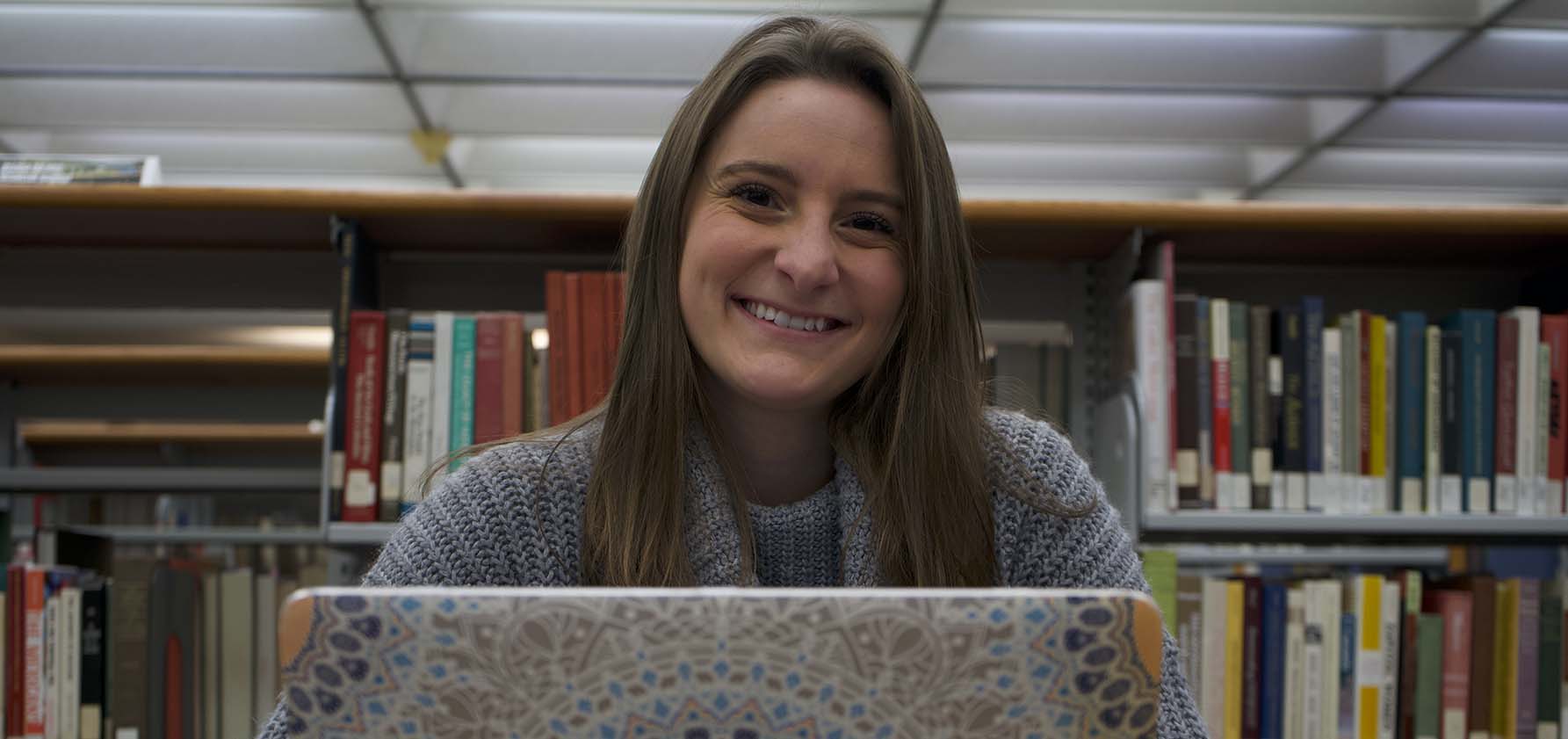 by Eyliena Baker '20
Eyliena Baker graduated in May 2020 at the height of the pandemic, which crushed job opportunities and hampered job searches. Undaunted, she powered on and in October landed an excellent position.
After many months of searching, being ghosted by hiring managers, and suffering a few breakdowns, I recently accepted a job offer from Corporation Service Company (CSC) as a customer service associate for their Litigation Management Team. CSC works with businesses of all kinds, small to corporate, providing services a growing business would need. This could mean digital branding, security platforms, or in my new area of expertise, litigation management. In my role, my team members and I process requests from businesses to help provide information for their legal documents. It is fast-paced and very rewarding!
The Online Search
Throughout my search, I took advantage of a variety of job-seeking sites. The one I found most helpful was LinkedIn. It's where I discovered my current position.
My first step was to polish my profile since this would be my first "encounter" with a potential employer. My profile photo is shoulders up against a plain background, and I made sure to present a welcoming smile. I edited my profile copy with my most recent employment positions, extra-curricular activities, certificates, links, and anything else I would be proud to share with potential employers.
Next, it was time to start searching. One of the perks of using LinkedIn is the site emails job alerts for positions that match my interests, which helped narrow a somewhat daunting search. I also saw this as an anti-procrastination benefit and a reminder to keep applying. So I used these alerts and applied relentlessly to positions for which I was qualified. I consistently updated and tailored my resume and cover letter to each specific job, keeping them in labeled Google Drive folders. After I hit that "submit" button, if I did not hear back for a week, I would send a follow-up email to the hiring manager or whomever posted the position. But most importantly, I kept applying for jobs.
Interview Preparation
All my interviews were via Zoom. This made me less nervous because I would be in the comfort of my own home, however, I knew I had to prepare the same as if I were sitting across the desk from the hiring manager.
As soon as the interview was scheduled, I got to work. I printed out my resume for easy reference and opened up my designated interview notebook. If the company sent me website links to their company profile, mission, employee testimonials, and so forth, I would review the material thoroughly, or if they didn't send anything, I would study the company website, making organized notes with headings as I went.
I read the positions description carefully to ensure I knew exactly was expected. Specifically, I took key words and phrases from the job description—for example, the ability to multitask, excellent communication skills, attention to detail—and then jotted down the phrases that described my strengths the best. I wanted to be sure to incorporate these strengths in my answers during the interview. Hitting on these key words and phrases not only highlights my strengths but shows that I did my research and am taking this opportunity seriously.
LinkedIn offers excellent coaching with tough interview questions and examples of how to answer them. When a hiring manager asks you to tell her about yourself, what is she looking for? LinkedIn helped me think about these questions and how to incorporate my personality and experiences in the answers. I didn't memorize anything, but I would practice my answers to myself or with my friend to get a feel for how I presented myself.
The Zoom Interview
The day before the interview I set the stage. I chose a room that would be empty and quiet during the meeting and arranged my desk and chair for a plain, clean background on Zoom. Next I did a test run: I logged onto Zoom, looked at myself on the screen and made sure the lighting was not too bright or dim; then I recorded myself answering one question and replayed it to see what might be fixed.
On the day of the interview, I chose a simple top in a flattering color and avoided whites and pale shades that would wash out my face. I dressed professionally from head to toe—shoes included—what you wear affects your mindset. I sat down to my desk 20 minutes early, made sure the room temperature was comfortable, and logged on to Zoom to recheck the lighting. I turned off my phone and laptop notifications and logged on to the interview Zoom link 3 minutes early. During the interview I made sure to look a the web camera, smile, maintain good posture, and advocate for myself.
My Best Advice
In the months I spent searching for a job, I learned a lot about best practices.
1. First, though you may feel compelled to cast a wide net, apply only to positions that genuinely interest you. To portray excitement, willingness, and commitment to the job in an interview, you have to actually feel that way.
2. Prepare a few questions in advance of the interview, which will show your interest in the position. During the interview, take notes, and use them to ask clarifying questions.
3. At the close of the Zoom session, instead of just saying thank you, ask Is there anything else that you need from me that will assist you in your decision making? This will make you stand out from other applicants.
4. Before the end of the day, send a thank you note to each person with whom you interviewed. Keep it short and sweet, and make it clear once more how you would be a great fit.
Don't lose hope. We're in the midst of a global pandemic. Don't compare yourself to your friends who have jobs. Don't think you are behind. Just keep at it and eventually your efforts will pay off. From one recent grad to another, you are worth the job you want.