Kylie Norwood, Class of 2021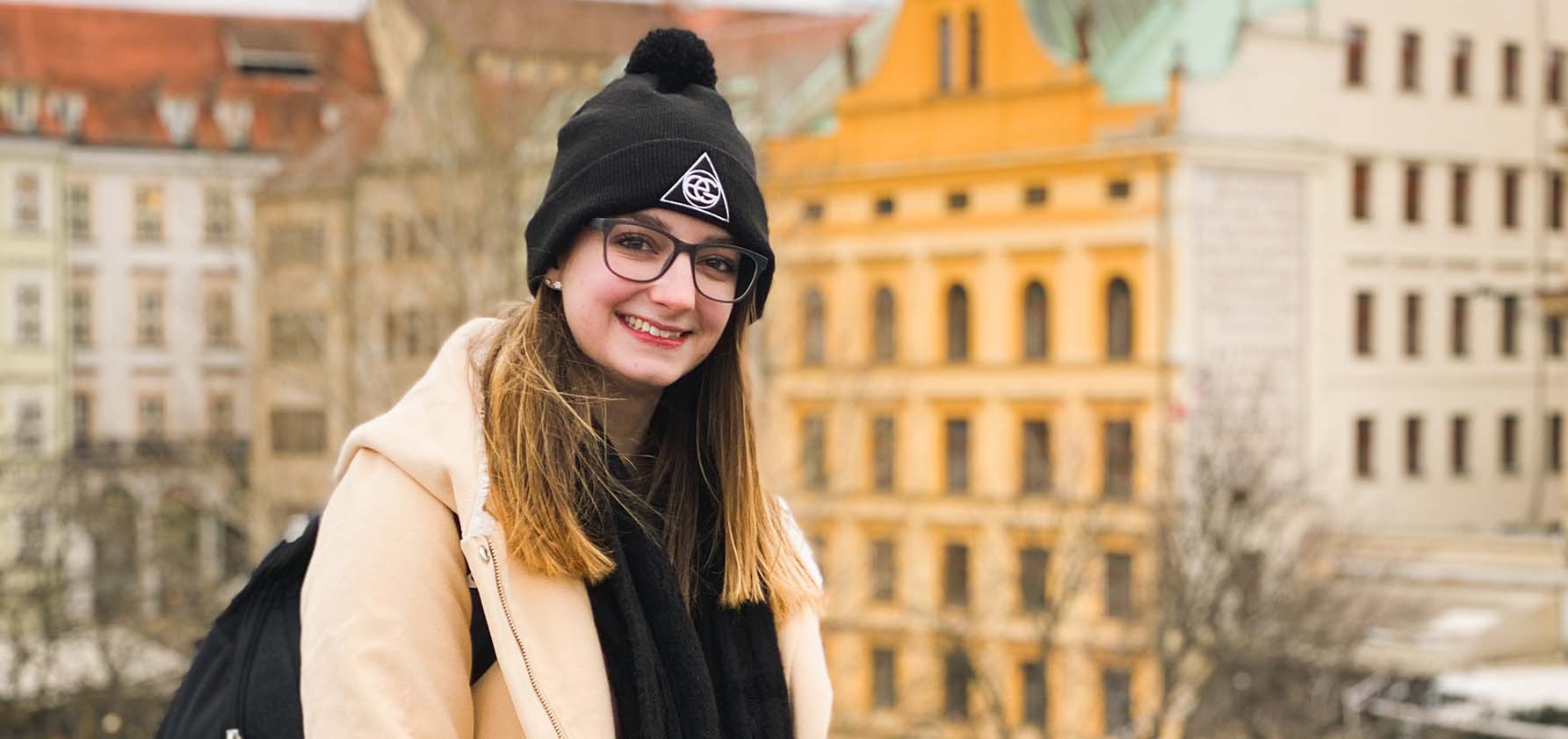 In 7th grade I saved up for my first camera, and ever since loved teaching myself photography. By 2015, I had officially started my own photography business, which has grown each and every year since. I specialize in portraiture but love taking photos of pets and nature for fun as well. I do sometimes draw and paint, but nothing compares to how much I enjoy capturing photos of other people and their special moments.
When I came to Moravian, I was actually double majoring in computer science and art. I switched to a double major in computer science and math with an art/photography minor because I missed math but also wanted to pursue my love for art.
Through Moravian's Add-Venture Program, I was able to explore my two very different interests. The experience has been invaluable, and I love having the opportunity to explore both of my passions. There are several links between art, computer science, and math that people may not see. For example, geometry is essentially a mathematical language for artists—painters need a good understanding of geometry in order to paint in perspective and with depth. There are so many connections happening there, and Moravian has given me the opportunity to discover even more of them throughout my time here.
What is your favorite spot on campus?
The computer science lab because no matter the time of day, I can find a friend there. Anytime you want to collaborate on homework or just hang-out with some friends, the lab is the place to go.
What is your favorite college tradition?
The chef's fair because it offers an opportunity to try many delicious foods.
Share something about yourself that people may not know.
I love to travel and learn about different cultures. I studied abroad in the Czech Republic this past spring [photo above].
What is your favorite thing to do when you're not studying?
Hang out in the computer science lab because, as I mentioned, I can always find one of my friends there.
What is your favorite book?
The Harry Potter series. I think it simply stood out to me because it's not something I would have chosen to read without the influence of people around me, and then I ended up loving it.
Who is your hero?
My mom. No matter what, she's always there for me and willing to do whatever it takes to put my happiness first. She's the most selfless person I know—and also a Moravian alum!
What is the best advice you have ever received?
Remember that everything is temporary. No matter how difficult or stressful things may seem, they always get better; it will pass.
What makes you happy?
Nothing in this world makes me happier than my dog!
What's next after you graduate?
I hope to receive a job practicing data science, and then after a few years return to school for my Master's Degree.
Kylie Norwood grew up in Thurmont, Maryland, and next spring will graduate with a double major in computer science and mathematics and an art/photography minor. She is an active member of the Computing Club, Math Society, and Art Club, and she maintains several on-campus jobs, serving as a writing center tutor and computer science tutor, and member of the 3D printing team.