Community Partner: The Cancer Support Community of the Greater Lehigh Valley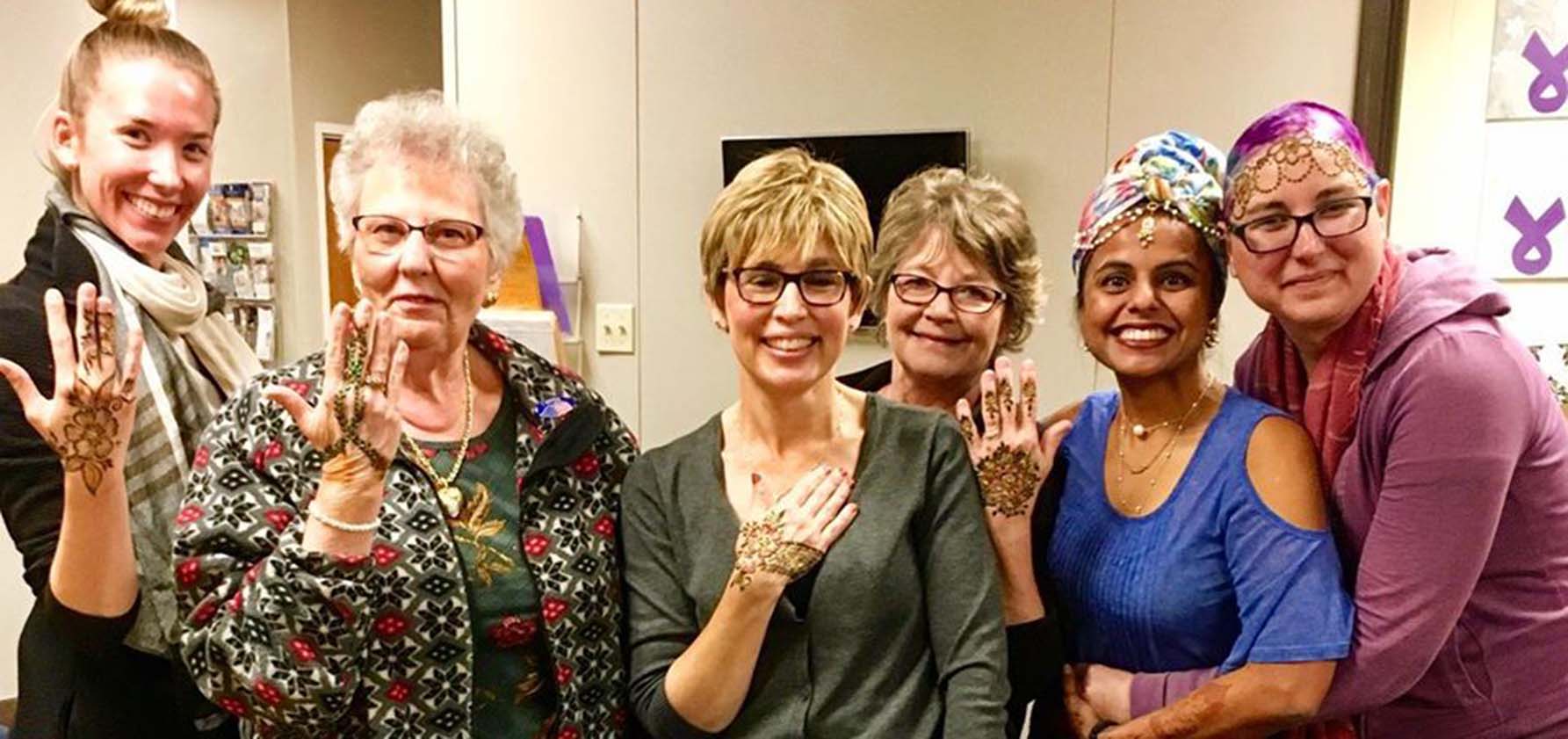 By Amanda Buss
Tell us about your organization and its mission.
The Cancer Support Community of the Greater Lehigh Valley strives to ensure that all people impacted by cancer are empowered by knowledge, strengthened by action, and sustained by community. Through participation in our professionally led programs (support groups, educational workshops, healthy lifestyle classes, social connections, and resource connections), people affected by any cancer diagnosis actively engage in their healthcare, regain control, connect with others, and restore hope for a better quality of life during treatment and in survivorship. Our programs are offered to adult and child cancer patients and cancer survivors, family members, caregivers, and friends at no cost.
What is your role?
Not only am I the executive director of the Cancer Support Community, but I am also a participant. Following a breast cancer diagnosis in 2006 and then again in 2010, I found support for myself and my young daughter.
What do you value most about your job and your organization?
I love seeing our members form friendships and support each other! It makes me feel proud to know that our programs are giving our members the tools they need to feel empowered when it comes to their diagnosis. This allows them to take a break from cancer and have some fun. I've had the opportunity to watch relationships built within our organization grow and develop into lasting friendships.
How does Moravian College support your mission?
For the last two years, Moravian College students have put together chemo care packages for our organization. These packages have brought so much joy to those who are coming in for a support group or wellness activity. Our members leave with their gift bags and a smile from ear to ear after reading the special notes of encouragement.
This past year, we participated in Heritage Day. Some of our members assisted in making the fleece blankets and had the opportunity to interact with the students. They enjoyed sharing their personal stories and telling the students how the Cancer Support Community has helped them through their journey.
How were the fleece blankets received by your community?
As we were bringing the blankets made at the Heritage Day event back to our office, members were leaving one of our support groups. We handed each member a blanket, and they were so grateful. One of the members recently brought her blanket back to the center to use during a restorative yoga class. She told us that it was her favorite blanket, and when she is having a bad day, she snuggles up with it. She talks about how it makes her feel extra loved because it was handmade by the students!
How can Moravian College—and the greater community—be more involved with your organization?
By sharing the resources that we offer to anyone affected by cancer. Approximately 7,000 people in the Lehigh Valley are diagnosed with cancer annually. We would love to share our resources with those people and their families. We also have many opportunities for volunteers!
What is the biggest challenge your organization faces?
Awareness has always been a challenge for us. Since all programs are offered free of charge, all funding goes toward maintaining our programming, which leaves a minimal amount for advertising. We rely mostly on word-of-mouth and in-kind donations for marketing our resources to the community.
What do you hope for the future of your organization?
I hope that every person who is affected by cancer in the Lehigh Valley comes to the Cancer Support Community to learn about our programs and how those programs can help alleviate the emotional toll that comes with a cancer diagnosis and treatment. We want everyone to feel empowered through support, education, and hope.