Contributing to Our Community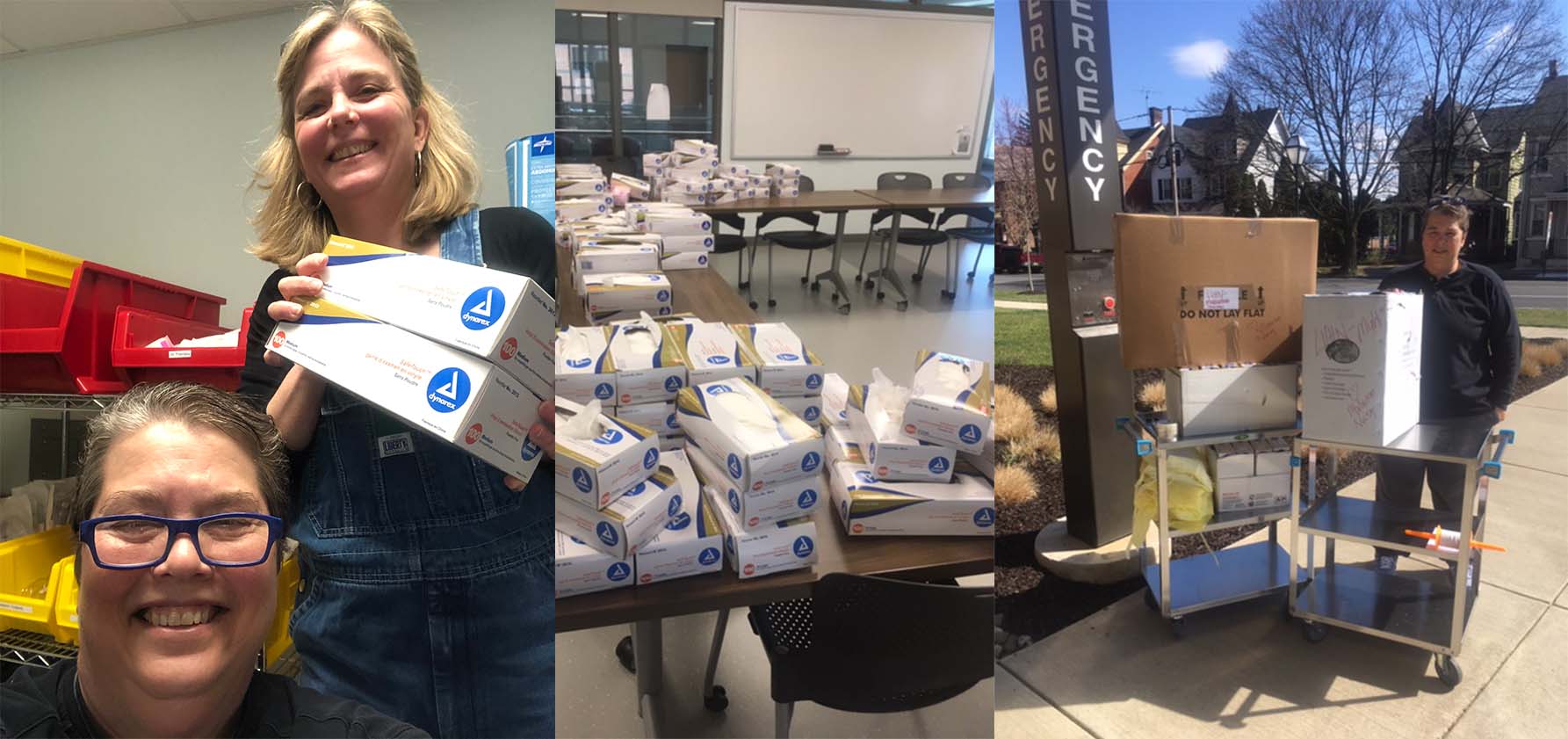 To help fill the need for personal protective equipment—masks, gloves, and so forth—at area hospitals, various Moravian College departments rallied to donate our stores of protective gear. Nursing's Deb Halliday, instructor and simulation coordinator, and Jennifer Landis, simulation and multimedia technician, gathered the following from the simulation labs in the health sciences center:
94 boxes of gloves
50 pairs of safety glasses
206 operating room caps
210 disposable gowns
4 boxes of masks (100 masks per box)
These supplies were donated to St. Luke's University Health Network and Lehigh Valley Health Network, Muhlenberg.
In addition, the departments of biology, chemistry, and rehabilitation sciences collected their supplies of masks, gloves, disinfecting wipes, and so forth and donated them to Lehigh Valley Health Network an St. Luke's University Health Network. Our rehabilitation sciences department contributed a large portion of these supplies specifically to St. Luke's University Health Network Physical Therapy so they could continue to treat people in outpatient clinics. Go Hounds!