Top Five Reasons to Attend Accepted Students Day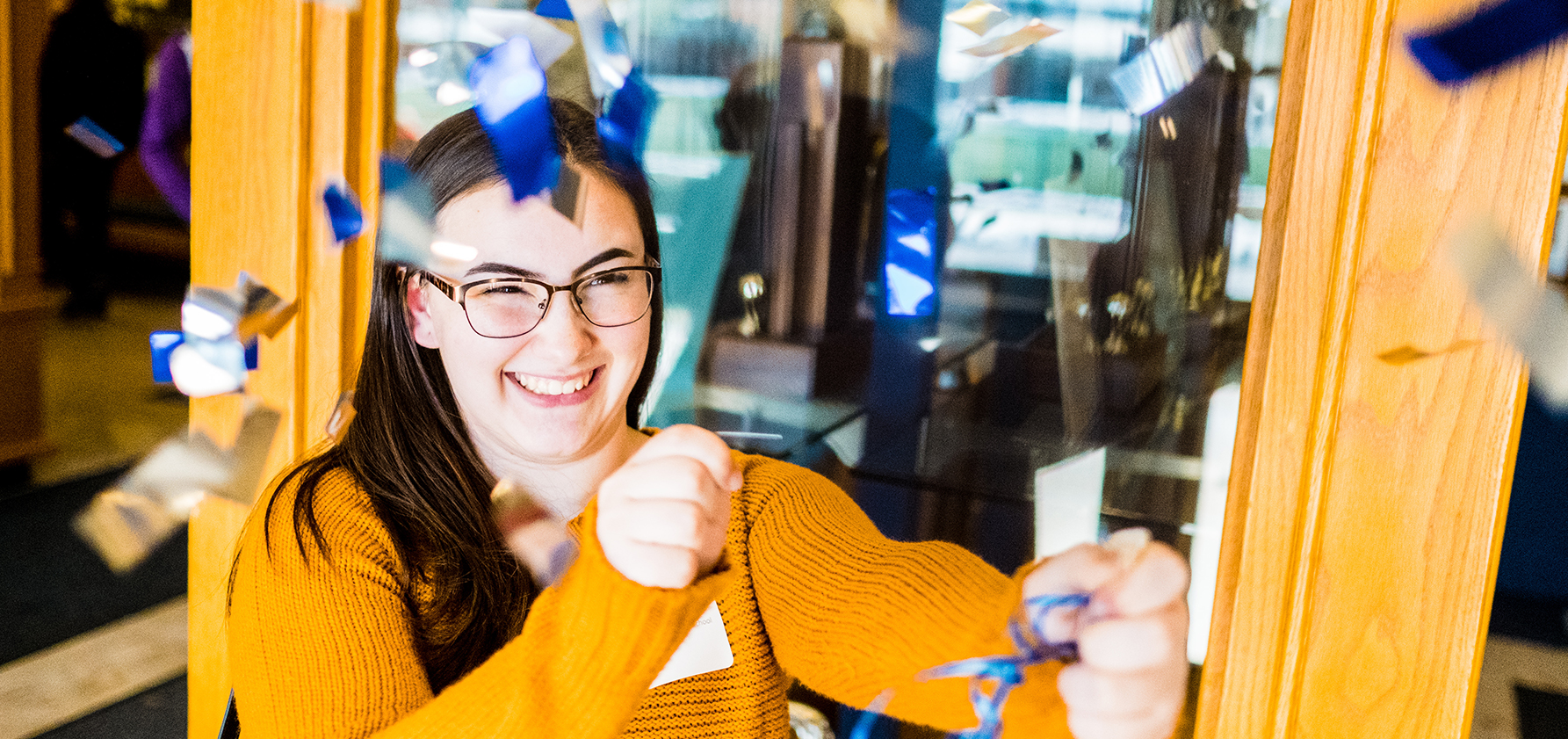 We know it's a critical time of year for all the high school seniors out there. You are about to make one of the biggest decisions of your life (no pressure), and we want to make this easy for you! Accepted Students Days are, without a doubt, the best way to find out if Moravian College is the right fit for you. And why is that? Well, you'll get to…
Pick Up Your Apple Products
That's right! If you've already submitted your enrollment deposit, you can pick up your brand new Apple MacBook Pro and iPad to take home and start using that very day. Finish your senior year off strong with some great tech and get excited for your time at Moravian to begin! And don't worry—if you haven't submitted your deposit yet, but decide to during ASD, you can pick up your tech that same day (plus we'll have a few other surprises in store)!
Tour Campus
Take a tour of where you'll eat, where you'll sleep, and where you'll make history on Moravian College's 85-acre campus. Ask the tour guides all the questions you have and get an insider perspective on what life as a Moravian student is really like.
Put a Face to a Name
Facebook and Instagram are fun and all, but this is the opportunity to meet your new college friends in person. Get a head start on the friend-finding process and establish some great connections before you arrive on campus this fall. You never know—that girl petting Mo could be your future roomie! If you come to ASD, you will walk out with a new friend—we promise.
Check Out the Clubs
Meet with more than 80 clubs and student organizations during the United Student Government Club Fair at lunch. Maybe you'll meet the Greyhound Marching Band director or connect with the eSports team. Whatever your passion—we've got the club for you!
Play Pop & Shop
This is your chance to win prizes and Moravian gear! Plus, it's a pretty sweet photo opportunity! Pop a balloon to celebrate, watch the confetti fly, and win a prize—should be easy enough!