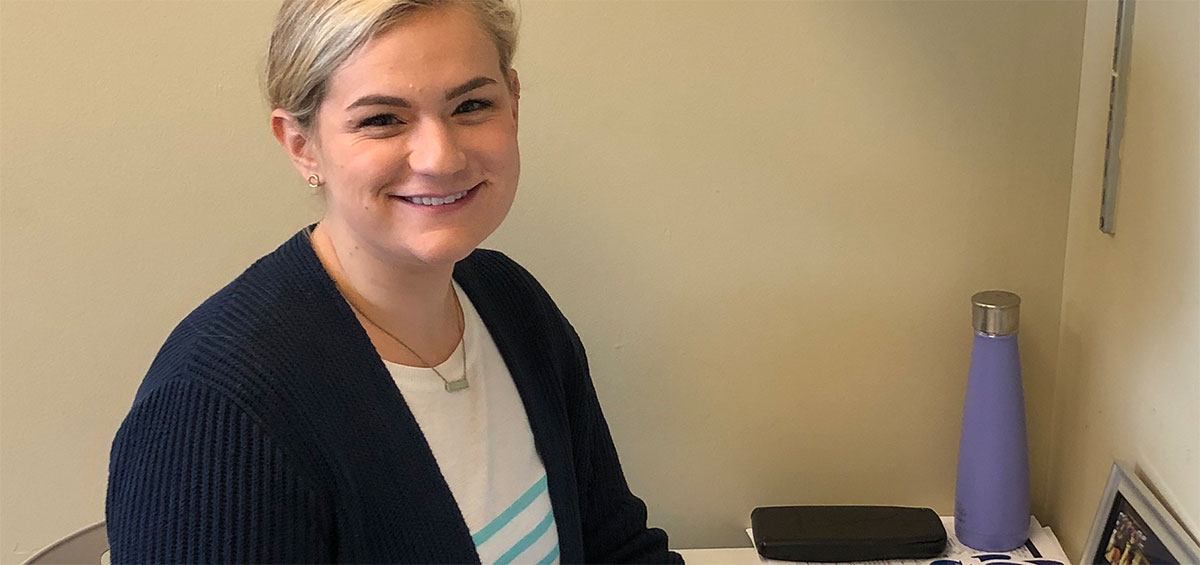 "Moravian is a place that definitely has a community feel. It's a place that will support you throughout your journey and enhance the way you think about things," says Mary Zacher '18, a graduate assistant and MBA student, while looking back on her Moravian experience. "Our professors, our students, and our staff—everyone is supportive of the journey and is really there to help you along the way."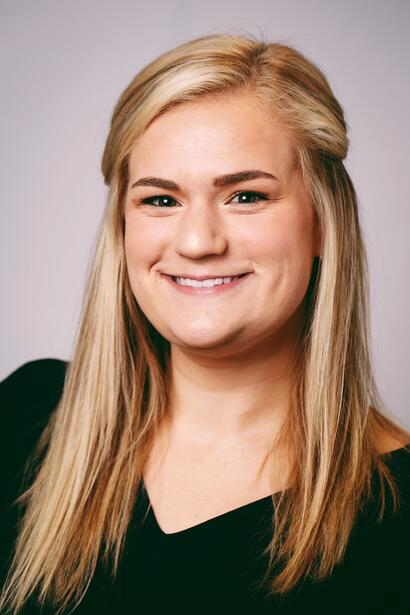 Zacher's journey to Moravian Graduate's Master of Business Administration program was set into motion years ago, as she searched for an undergraduate program that would allow her to continue her athletics career while also receiving a great education. Enter: Moravian College. Close to home with a volleyball team and business program, Zacher found her place—and all the pieces fell into place from there.
A student employee in the Economics and Business Department, Zacher was approached by Executive Business Graduate Program Director, Dr. Katie P. Desiderio, about the opportunity to pursue a graduate degree at Moravian College. Zacher hesitated—she was just about to finish her undergraduate degree and wanted to jump right into the workforce. But she wanted to be as prepared as possible to begin her career, and that meant getting her MBA.
It was the leadership courses that really drew her in. Zacher appreciated the real-world case examples and focus on qualitative data. She learned more about her own leadership style and how these lessons were directly applicable to the workforce. The leadership focus, in combination with quantitative data courses, allowed Zacher to understand how business strategies could be applied both in theory and in practice.
But her biggest takeaway from the program wasn't part of any lesson plan. It was the ability to network and make connections with employers and peers in the Lehigh Valley and beyond. Zacher was able to learn from their work experiences and built relationships that could one day lead to a job or business dealings.
It's been almost a year and a half since Zacher enrolled in Moravian's MBA program and she's set to complete her degree in December. So, was it worth it? According to Zacher, "It's definitely something that I'm very glad I did and I would recommend it to anyone else."
You've read about Mary's journey. Are you ready to begin yours? Learn more about our MBA program by downloading a student guide or scheduling a call with your student experience mentor, Angelo Fattore.