Meet Our Director of Veteran and Military Affairs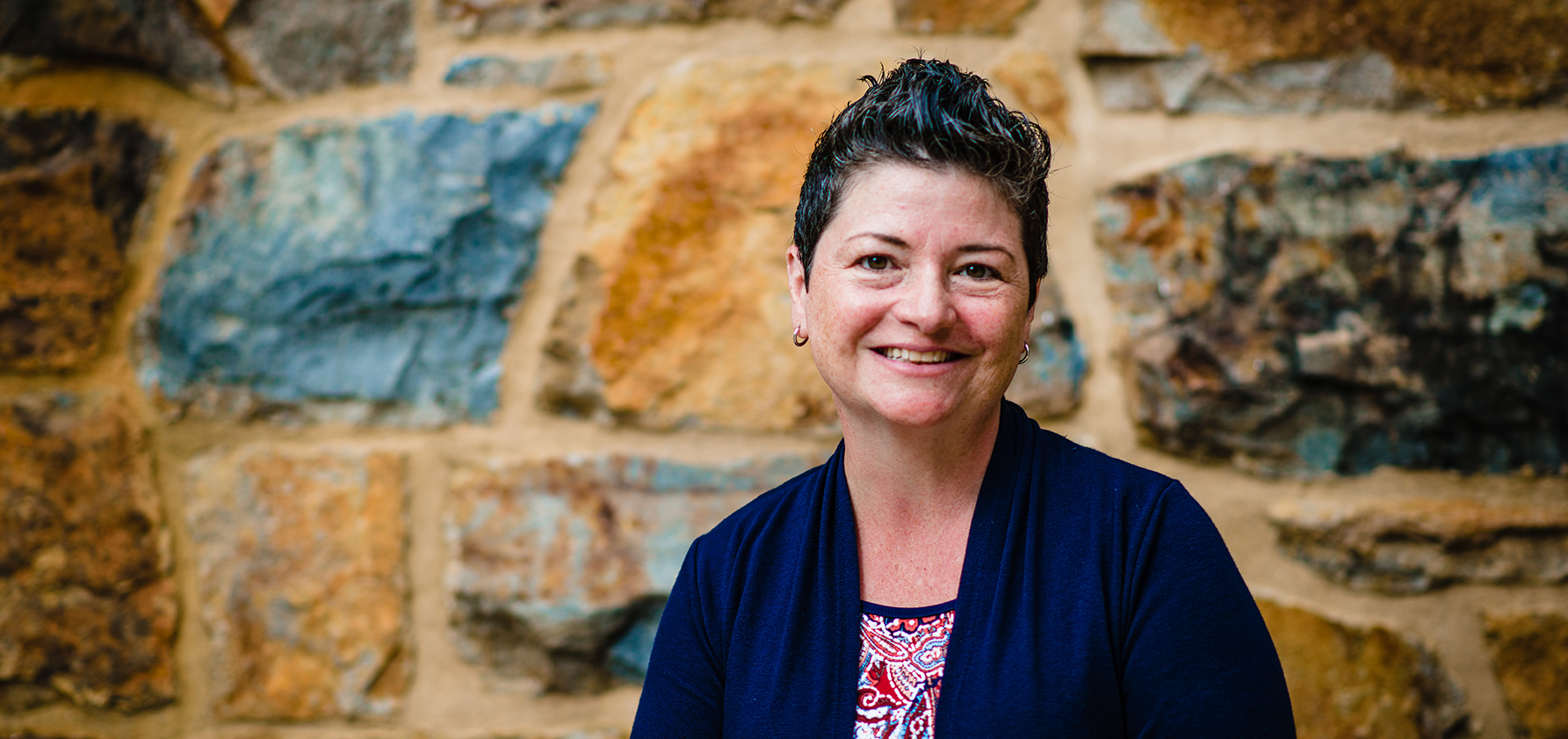 Marilyn Kelly-Cavotta has joined Moravian College as our new director of veteran and military affairs. In this role, she will help smooth the transition for veterans into the college experience, guide students through the tangled web of accessing the educational benefits offered through the GI Bill, and reach out to veterans in the Lehigh Valley who have not taken advantage of their benefits to advance their education. Moravian's student community includes 26 veterans, 16 students from military families, and 9 who are enrolled in ROTC. Inside Moravian sat down with Kelly-Covatta to talk about her background and the goals she has in this new role.
You served in the military, correct?
I completed 13 years in the army as a medic, including a tour in Iraq, after which I became a member of the active guard reserve until I was medically retired. I used my educational benefit to finish my undergraduate degree in interdisciplinary studies and then immediately pursued my master's in social work at Temple University.
What inspired you to join the military?
I come from a long line of military. We can trace a family connection through the army, navy, or marine corps back to the Revolutionary War. It must be in our blood.
What draws you to work with veterans and military-connected families?
Perhaps most influential was my experience as the daughter of a marine. My dad served in Vietnam. He came home and self-medicated. I could have had a very different life if my dad had been recognized for his service, compensated for his service, and treated for his service.
Also, going through the medical retirement process was extremely lonely. You get the runaround; no one can answer questions. I want to be the answer for somebody. If I don't have the answer, I am going to get the answer for you.
---
"I want Moravian to have just as big an impact on their life as the military had."
---
And what drew you to this position at Moravian College?
This is my dream job. My master's was very specific to working with military and veterans. I've worked with homeless veterans at Victory House in Bethlehem, and I helped LVHN build and open their veteran health program. As a lifelong resident of Bethlehem, living just blocks from campus, I have always had an appreciation for what Moravian does for the community, and I am thrilled to be a part of it.
What do you want to accomplish in this role?
One of my goals is to facilitate a welcoming and understanding community for our veterans here at Moravian College, give them a new sense of belonging. Veterans come to college with such different life experience than the traditional student. Your priorities change dramatically during military service, and even moreso in combat deployment. It's a very hard transition to the college experience.
Part of my role is also to recruit veterans and military-connected students. So many are not using their GI bill. Those who have served may have joined the military because they didn't feel they were college material, and they still may feel that way. Or they may think they've been away from school for so long that it's too late to go back.
I want to help them see that we are committed to their success through programs and resources we have on campus or with community partners.
I want Moravian to have just as big an impact on their life as the military had.