Life of a Hound: Hi, my name is Ashley Rohrer!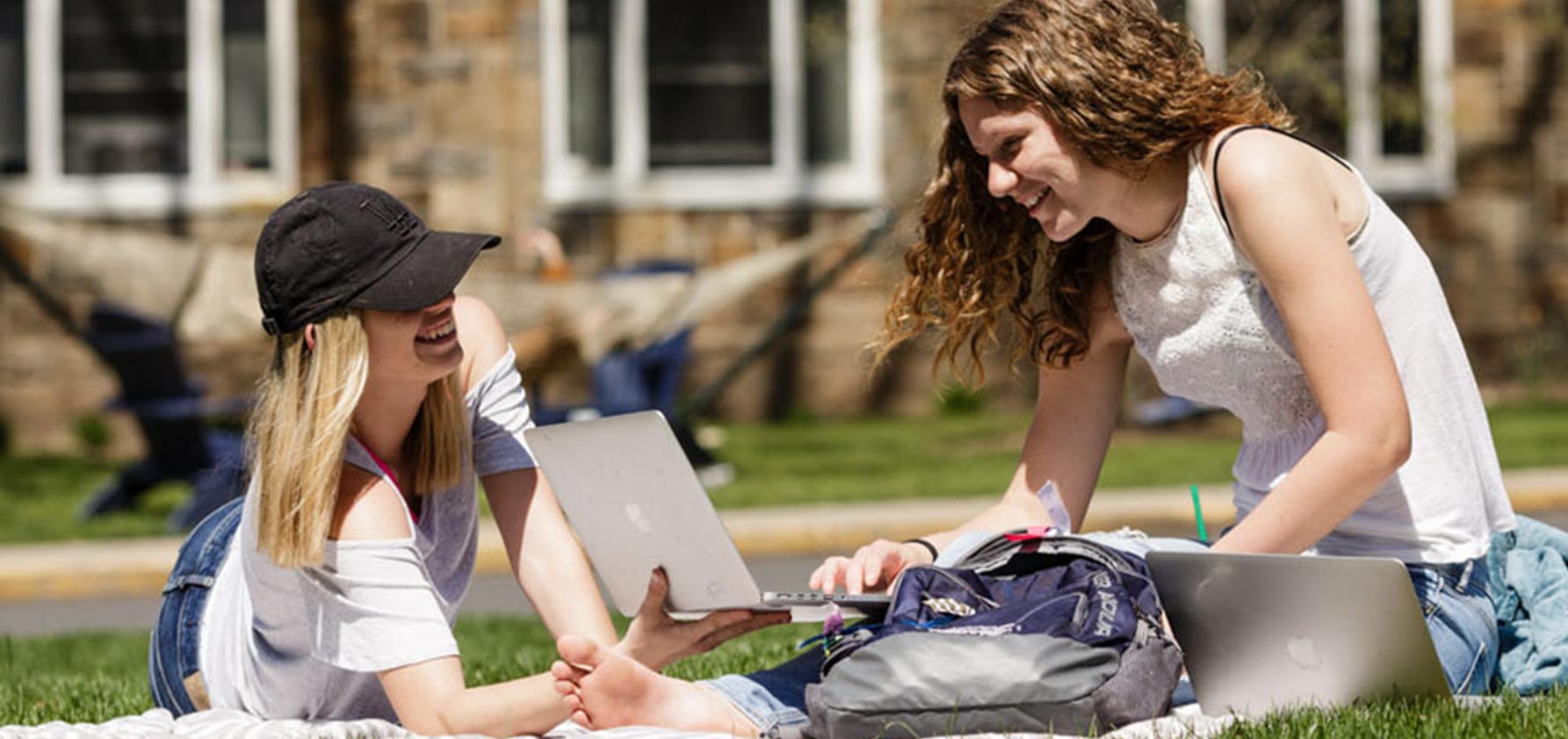 Imagine yourself as a senior in college, wondering where life will take you after you graduate. Where will you live? How soon will you get a job? If you're currently a senior, don't you worry—we've all been asking ourselves the same questions. 
Hi, my name is Ashley Rohrer, and I'm currently a senior pursuing a marketing communications degree at Moravian College. I participate in cross country, track, and Fellowship of Christian Athletes (FCA). It's scary to think of how the real world is just an arm's length away. I'm feeling prepared though, thanks to my current internship with the Office of Marketing and Communications at Moravian College. I'm responsible for writing blog posts for Moravian's website. The idea is to provide you ("the future Greyhound!") with weekly blogs throughout my senior year, so you can get a college student's perspective on life at Moravian.
A little bit about my life outside of Moravian College: I'm from a small town outside of Harrisburg called Etters, PA. I enjoy fishing, running, hiking, spending time with friends and family, and spoiling my German Shepherd, Blu. A dream of mine since seventh grade was to run cross country and track for a college. Thanks to Jesse Baumann, Moravian's cross country and track coach, I made this dream a reality. After Coach Baumann reached out to me, I came to campus for a visit, and ended up falling in love with Moravian College shortly after. There are so many reasons why I love Moravian—its beautiful campus, small class sizes, closeness to home, dog-friendly campus, and Division III sports—to name a few And let's not forget about all of our friendly staff around campus! I would absolutely consider Moravian a home away from home.
My advice for current first year students is to get involved as soon as you step onto campus, because you only get this opportunity once. In just a few short years, you'll be starting your last two semesters of college, just like me. And you'll find yourself asking the same question—what's next? There are so many activities, clubs, and sports on campus, so go out there and get involved. 
Pro Tip: A popular event on campus is Wingo—bingo with wings! Freshmen love this because it's a great way to meet new friends, socialize, and win prizes. Other events held on campus include Heritage Day, Target trips, movie nights, and Christmas Vespers. There is so much that Moravian offers so don't miss out!