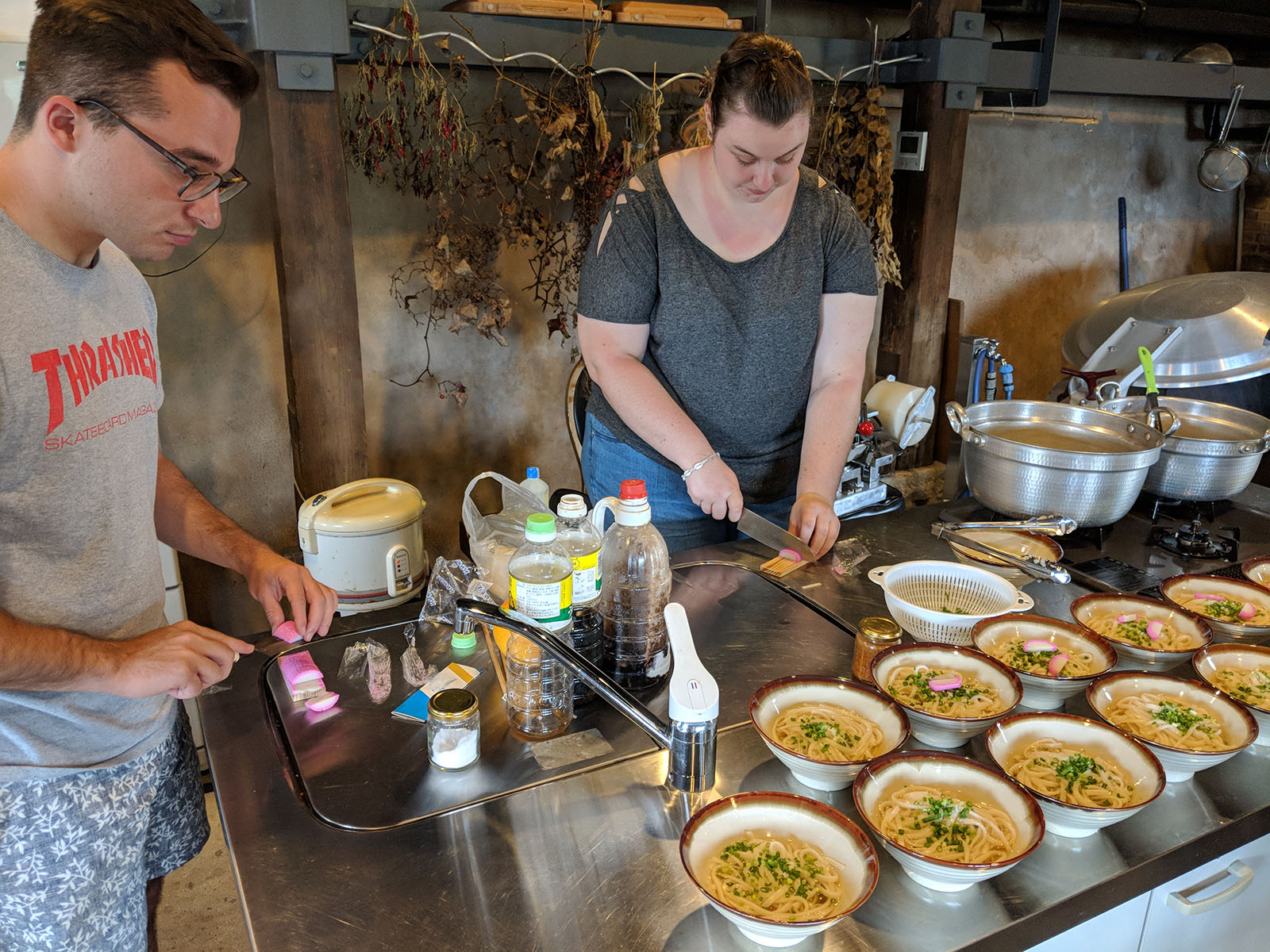 From the get-go, I knew that as soon as I landed in Japan—knowing full well I was in the country that shaped me for the majority of my life—I was going to cry tears of happiness. What I did not know was just how much I was going to feel at home there.
In Japan, I found myself feeling more safe, secure, and belonging than I ever have in the US. I confidently made my way through cities and islands without knowing the native language, explored and participated in the culture, and freely took in all that Japan had to offer. Starting out on my trip, I enjoyed spending time with the lovely group of students and faculty from both Moravian and Japan, but my true fulfillment and joy came from the times when I was exploring this wonderful country solo. No place gave me such a feeling of freedom than Miyajima.
Going to Miyajima was already enticing. I had researched and found out about the breathtaking architecture, nature, and serenity of the island prior to coming to Japan. I got on the ferry that morning eager to explore. I started out with my group, climbing up Mount Misen in an exhaustingly splendid hike. Gasping for air and sweating like crazy, I wondered while climbing if it was truly worth the effort just to see a view. Let me tell you—IT WAS WORTH IT.
After proudly achieving this feat of exercise that I was admittedly unprepared for, I happily rode the railcar back to the bottom of the mountain where I was free to explore on my own. I stopped and grabbed some delicious street food, and found an even more beautiful view of the floating Torii gate as I ate. I then wandered around the island, admiring the beauty of the nature, as well as the gorgeous architecture of the traditional homes and shrines that are scattered among the island, far enough away from the hypocenter that the effects were limited on these sacred structures.
Further wandering took me to the touristy areas of the islands, where shops sold basic knick knacks and souvenirs to take back home. Me being a tourist, I walked into a couple and grabbed a few items for some select people before continuing on my way. Down a small side street, I found one of the things I wanted to see most in Japan: a theme cafe. Specifically, this theme cafe was centered around a cartoon bear called Rilakkuma, and each and every aspect of the cafe, down to the littlest details, was emblazoned with his image. It was magical. I had a nice cool drink and a chocolate mousse, and couldn't have been happier.​
Nearing the end of my solo time around the island, I spotted yet another cafe for which to treat myself. This one was a cafe where while you had your beverage, shiba inu puppies ran around you, asking to be pet. I happily rested my tired legs and enjoyed my time with these adorable animals, loving every second of it.
Reflecting back on my brief time on this island, I find myself content with my activities, knowing full well that if I had not taken the initiative to explore on my own I would not have found the hidden surprises that Miyajima had to offer. And I would not have had such an unbelievably amazing time exploring and enjoying this piece of history. This first solo trip inspired me to take on bigger cities such as Kyoto on my own, leading me to more meaningful and memorable adventures as I let my childhood dreams come true in this beautiful country. Being in Japan has taught me not only how valuable independence is when traveling, but also how comforting it can be to have such a great love for the place you are in.