Japan: Making Connections, Promoting Peace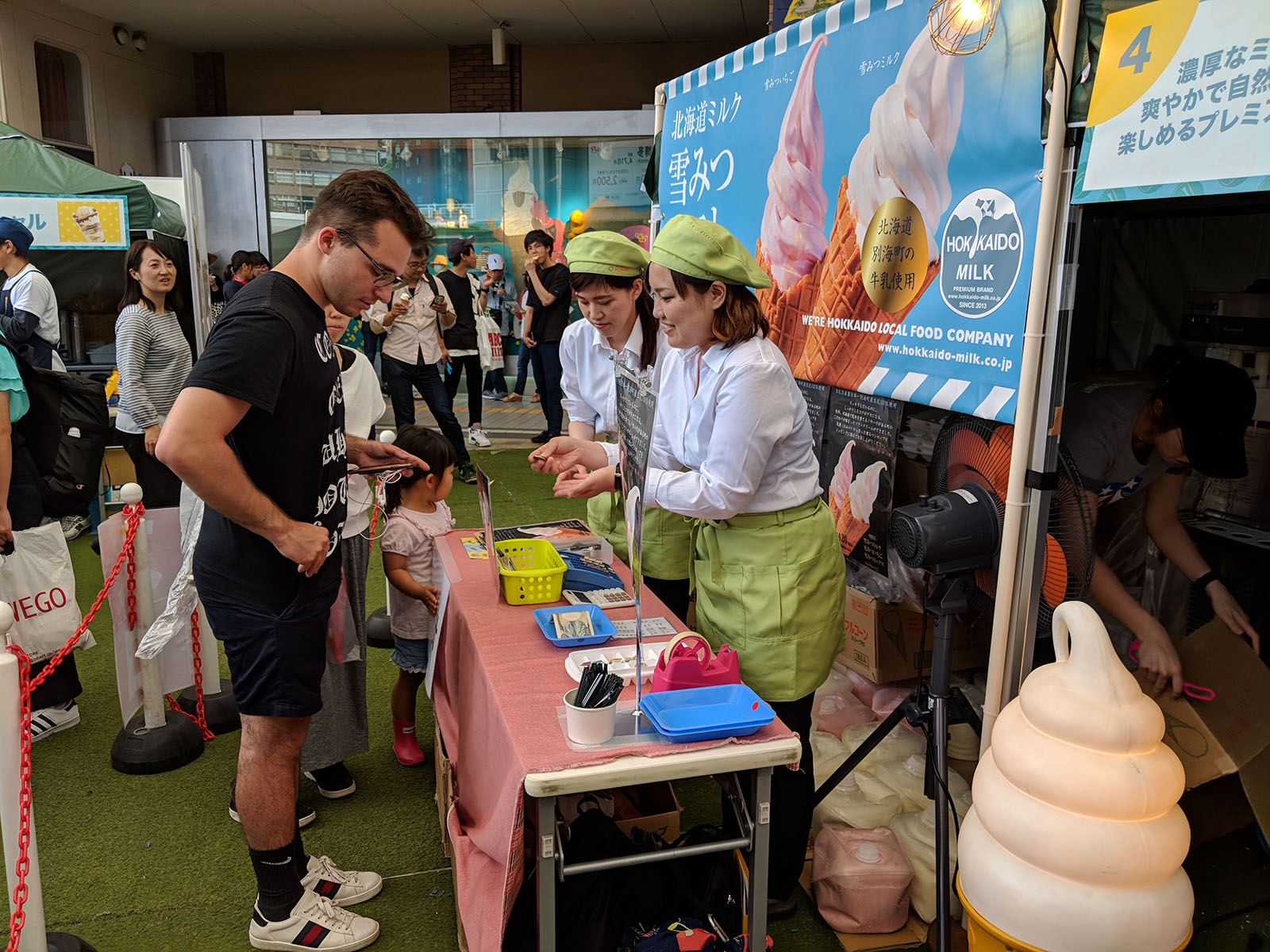 Traveling and seeing the world has always been a dream of mine, and Japan has consistently been one of the places I knew I had to visit at least once in my life. When I learned about the May term study abroad program "Japan: Exploring Culture, Peace-building, and the Legacies of War," I couldn't pass up the opportunity to go, and the trip proved remarkable. I had so many impactful and thought-provoking experiences while in Japan, what made this trip so memorable for me was the people I met.
We spent time with students from Osaka Ohtani University and Nagasaki University. Knowing this ahead of our trip, I felt anxious to meet the Japanese students. I was concerned the language barrier would inhibit our conversations; however, upon arriving at our first stop, Osaka Ohtani University, those doubts vanished. The students there played a pivotal role in helping us get acclimated to Japan. Their hospitality and kindness made me so excited for our time in Osaka. Together, Moravian and Osaka students had meaningful conversations about peace and what that meant to us individually, and I was surprised to see that our ideas were not all that different.
At our second stop in Japan, Nagasaki, we saw friends from Nagasaki University whom we had met in Bethlehem prior to coming to Japan. Although their visit with us in the United States was brief, seeing them again was like catching up with friends we had known for years. Talking with them came so naturally, and conversations were loud and full of laughter. When it came to discussing some hard-hitting topics such as nuclear weapons and promoting peace, we all agreed that the first steps to creating a more peaceful world starts with us and our new friendships. The connection that Moravian and Nagasaki students now have with one another could be the catalyst for spreading the word of peace throughout the world. Now that we are all friends on social media, we have an opportunity to send our message worldwide.
Overall, the people I met in Nagasaki made the greatest impact on me. In addition to spending time with the students from the university, we had the opportunity to hear from a hibakusha, an atomic bomb survivor. His story really resonated with me. He spoke about how he was orphaned at the age of seven because of the bombing and had to work extra hard to achieve his dream of having a career, building a house, and starting a family. What especially inspired me was that although he lived through the horror of the bombing, he encouraged us all to love one another and never stop trying to create peace.
Persevering and promoting peace despite the odds became a theme throughout our tour of Nagasaki. The students at the university have made advocating for peace and humanity their top priorities. I used to think that promoting peace was a complicated business full of formalities. Now I realize that peace isn't only about world summits or huge gestures; it's also about the little things. Advocating for peace can be sitting down together, sharing a meal, and taking time to really listen to one another. I see that although the Moravian and Japanese students live on opposite ends of the globe, we are not all that different. In fact, we are all working toward one common goal: promoting peace in our world.
I am incredibly grateful to have had the opportunity to meet and learn from such wonderful and inspiring people while in Japan. To anyone considering studying abroad, I encourage you to go. The experiences you'll have, the people you'll meet, and the memories you'll make will stay with you forever.