My First Semester: Lauren Kubic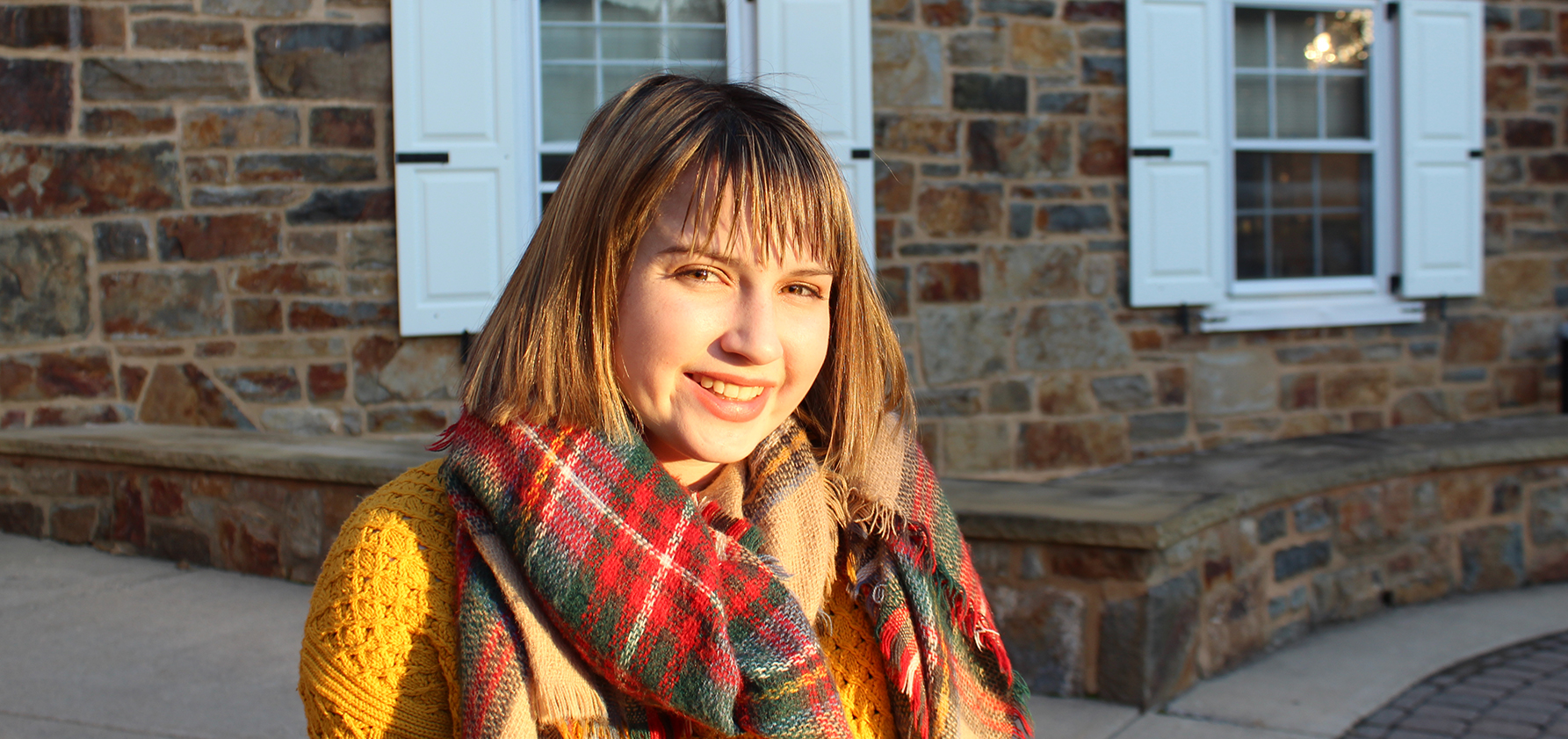 As winter break approaches, the Moravian College Class of 2021 now have their first semester of college under their belts. See how freshman Lauren Kubic's perspective has changed from move-in to now!
Why did you choose Moravian College?
I chose Moravian because of the involvement the college has with the community. The different ways in which students are so heavily involved stood out to me when I was deciding where to go to school. Opportunities like the 1742 Experience and Moravian Activities Council solidified what I already thought about the college, it cares. I chose Moravian not only for its superb academics but for its caring nature.
What were your first thoughts or first impressions when school started?
When school started I was so nervous. Due to my involvement with the 1742 Experience I knew my way around campus pretty well but I was worried about the load of my courses. Although it is a lot of work I quickly realized that it's manageable when you spend your time in meaningful ways.
What were your first thoughts or first impressions when school started?
I was looking forward to learning about topics that were important to me. In high school you do not have much freedom to choose courses but in college you decide what you learn about. I was excited to learning about things I care about and will help me in my career.
What were you most nervous about?
I think I was the most nervous about managing my time. I think every incoming college student heard the words "manage your time well and you'll be fine." I wasn't sure, however, how to manage my time. I think as long as you prioritize your commitments, there is nothing to worry about.
How have you changed since college started?
I've become much more independent since school started. I started a work study position at the Center for Career and Civic Engagement as a Social Media and Marketing Ambassador in the first few weeks and that really taught me that I can be super involved but also get my coursework done. There are times when I'm quickly grabbing dinner and sitting by myself, which was weird for me at first. In high school I wasn't independent so I always sat with other people. I've now learned that I can be self sufficient and also be friends with many people. I've had a great experience this first semester, so much that I will continue to become more involved this next semester. I was selected to be a MAC representative, which I am so excited for. I could not be more eager to continue my education and involvement on campus.