HBO'S Casey Bloys Visits Moravian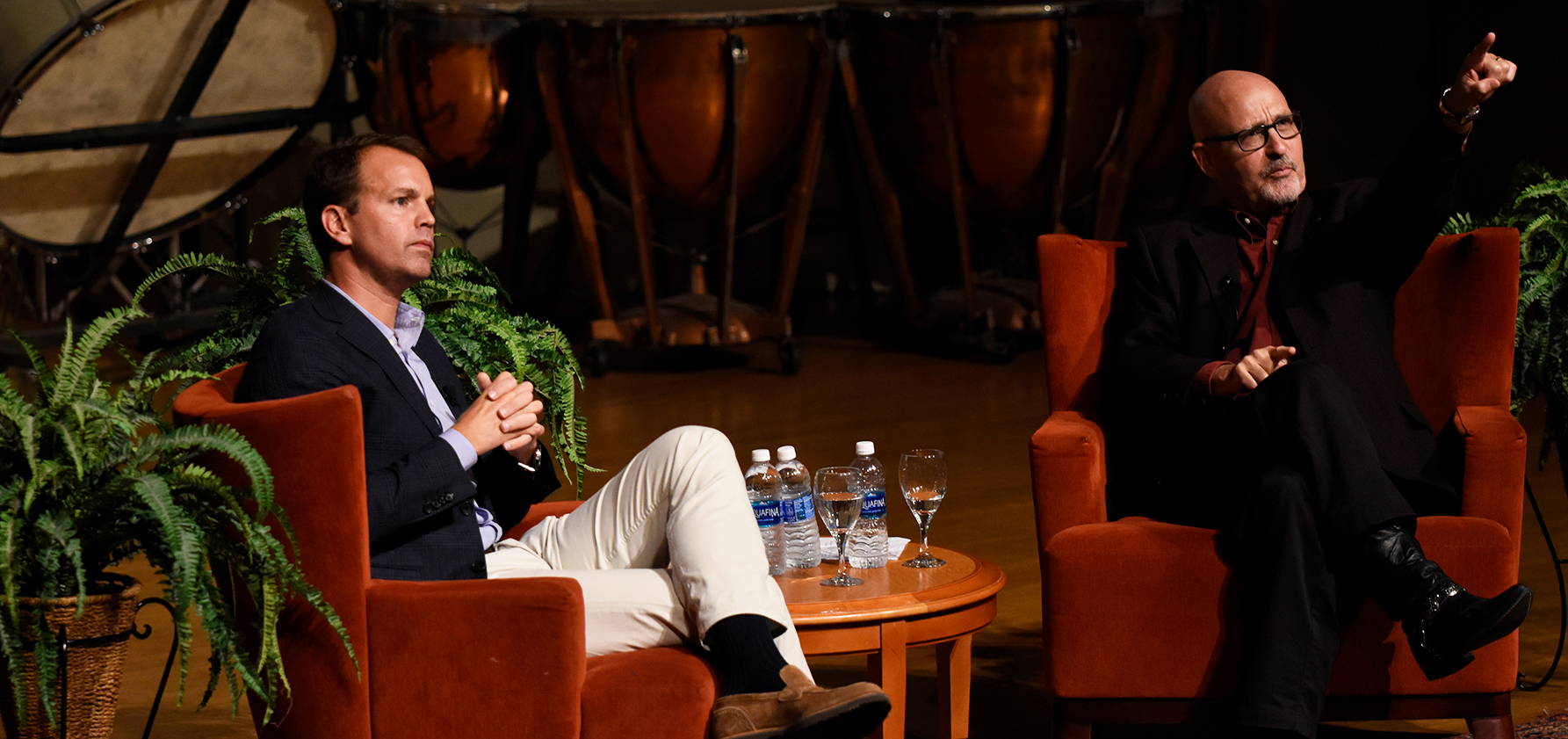 On Wednesday September 6th, HBO President of Programming and Bethlehem native Casey Bloys came to Moravian College to give students, faculty, and staff the inside scoop on hit series like Girls, The Sopranos, and the crowd favorite, Game of Thrones.
The President of Programming overseeing Game of Thrones (and all of HBO and Cinemax lineups) is local to the Lehigh Valley.
Bloys is actually a graduate of Freedom High School, just ten minutes away from Moravian College. Bloys also mentions how he, Daniel Dae Kim, and Dwayne "The Rock" Johnson, (who stars in HBO "Ballers") all graduated from the same high school. ""Clearly Freedom High School is a rigorous high school," he said to loud applause.
No More Spoilers
HBO is starting to catch on to enthusiastic fans discovering the ending of shows before they air. During the interview, Bloys stated, "[For the ending of Game of Thrones] they're going to shoot multiple versions so that nobody really know what happens. You have to do that on a long show. Because when you're shooting something, people know. So they're going to shoot multiple versions so that there's no real definitive answer until the end." This goes for shows like 'The Sopranos' and 'Six Feet Under'. Looks like fans are going to have to anticipate for the ending they aren't expecting!
Excerpts from Bloys' talk have been spotlighted by huge news source outlets, including The Morning Call, Buzzfeed News, the New York Times, Cosmopolitan, UK and MTV Australia.