5 Tips for Dorm Room Sustainability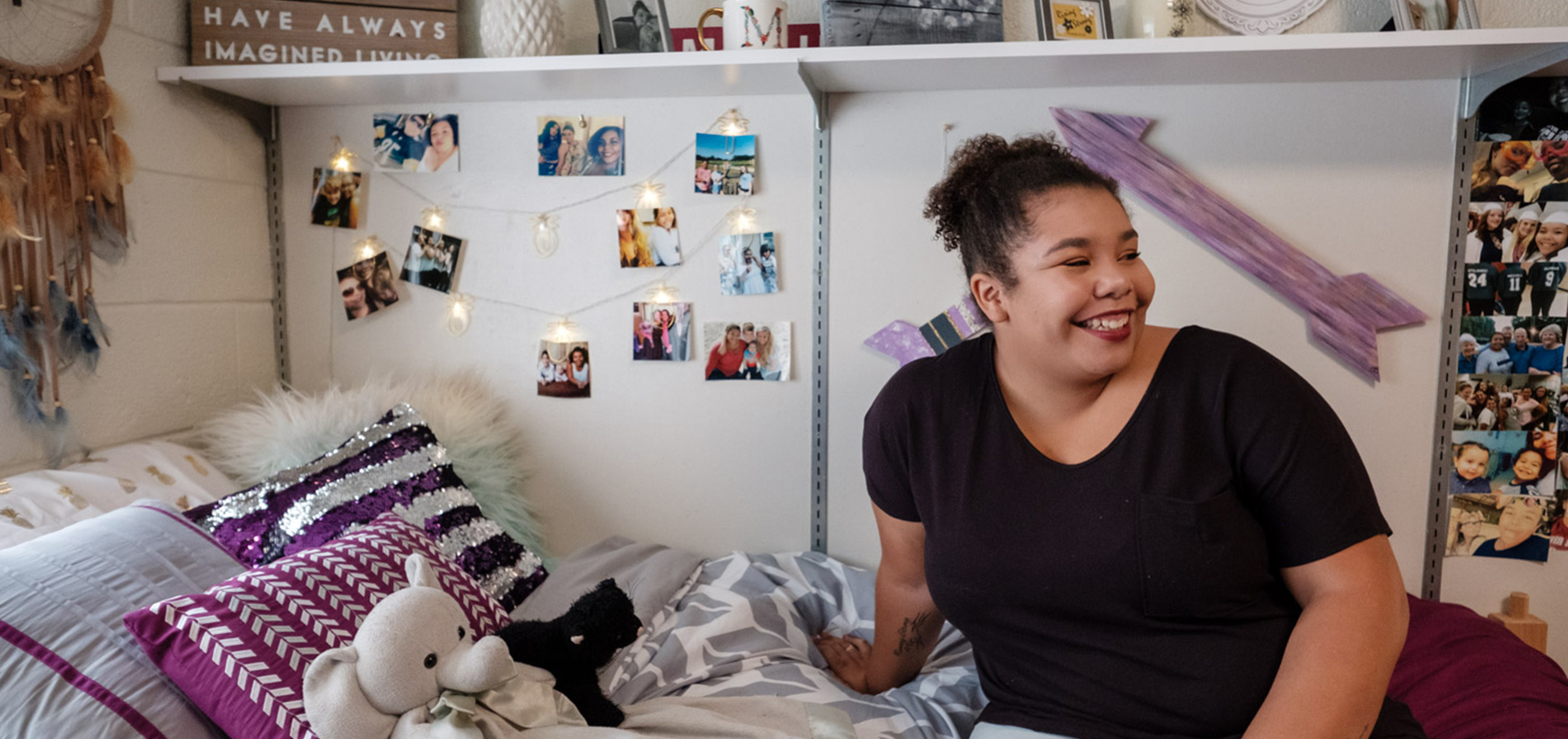 Dorm, sweet dorm! Moving into a college dorm room may generate feelings of homesickness, especially for first year students. Although, seven months into the school year it is basically our second home! Our dorm room has become a place of comfortable isolation, where we can unwind from the daily hassles of a college student.
You do all that you can to accommodate the aesthetic preferences of yours and your roommates, making you #roomiegoals. That's perfectly fine! Just don't forget this year's InFocus theme: sustainability. It's easy to forget about environmental factors when making your dorm as pretty and homey as possible.
Here are some simple tips to stay eco-friendly in your room, on behalf of the Moravian College Eco Club!
1. Invest in a reusable water bottle, instead of buying plastic water bottles in bulk.
Everyone does it! Buying plastic water bottles in bulk increases waste, and it is a pain to carry during move-in days. Investing in a reusable water bottle reduces waste and saves money.
2. Turn the lights off more often.
Dorm lighting isn't the best for those selfies, anyway. Try to be mindful of the amount of electricity you use in your room by turning the lights off when you leave, or even switching to smaller sources of light, like a desk lamp. Christmas lights are a dorm essential, but if you're going to use them, buy the LED ones. According to the U.S. Department of Energy, light emitting diode light fixtures use at least 75 percent less energy than traditional incandescent bulbs and last 25 times longer.
3. Spill something? Clean up with rags, not paper towels!
Anything you can do to reduce paper consumption helps. Instead of constantly buying paper towels in bulk, (which is also a pain to carry during move-in day) save some money by reusing old clothes as rags. Save money and save paper!
4. Invest in a ficus.
Live plants: not only are they aesthetically pleasing, but adding potted plants to you dorm room is a great way to improve indoor air quality.
5. Switch to organic bedding.
Of course it's necessary to match your comforter with your posters, but make sure the quality of your linens are sustainable as well. Natural and organic bedding, like wool or cotton, is better for the environment because the material is raised and processed without chemicals.
For more sustainability tips and stories be sure to follow ECO club on Facebook!